The Academy of Medical Cannabis is focused on educating doctors, and ongoing development of specialised learning on the subject of medical cannabis.
The Academy of Medical Cannabis is an Internationally recognised online education focused institute.
Online education platform
The Academy of Medical Cannabis operates to educate a global footprint of medical professionals. It provides a comprehensive online education toolkit to support learners in optimising the lives of their patients through their understanding of how medical cannabis works, helps, and can be prescribed.
Leading medicinal cannabis professionals
Hon. Professor Mike Barnes is the author and Director of Education at The Academy of Medical Cannabis. He is a leading medicinal cannabis expert, and highly experienced consultant neurologist. Other participating content authors are medical experts with specialism in their chosen topics.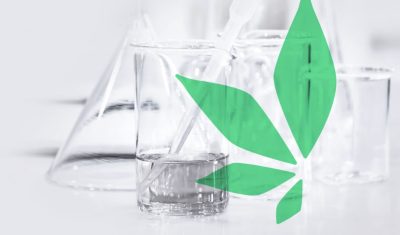 Focused on doctor education
The Academy of Medical Cannabis are dedicated to educating doctors on the subject of medicinal cannabis, aligning content on the regulatory structure of the individual countries that we operate within.
Course Modules
Module 1 – Introduction & history of cannabis
A brief look back at where cannabis originated from and how it has been used over the years, up to today.
Module 2 – Phytocannabinoids
The cannabis plant has many characteristics, some of which are important to understand for the purpose of how the medicine works.
Module 3 – Endocannabinoid System
The biology of how cannabinoids found inside all of us works has implications for why cannabis could and should be used as a medicine.
Module 4 – How to ingest
A look the various applications and the pros and cons of them all for different symptom management.
Module 5 – Medical uses – neurological indications
There is a plethora of evidence to look at. We have streamlined the data and broken down the use of medical cannabis for a range of neurological indications.
Module 6 – Medical uses – mental health
With many mental health issues becoming epidemic we look closely at where medical cannabis could help and where more needs to be researched.
Module 7 – Medical uses – other important symptom indications
There is a growing list of research that places medical cannabis at the centre of managing patient health. We look at a general and varied list, with supporting evidence and advice.
Module 8 – Side effects – short term
Like with any medicine including plant based, it is important we recognise the potential for short term effects on patients.
Module 9 – Side effects – long term
This module looks at both the evidence for long term recreational abuse of cannabis, and the potential long term effects of medical cannabis consumption.
Module 10 – Drug interactions
A detailed breakdown of the known interactions of medical cannabis across a plethora of prescribed drugs.
Module 11 – Dosage & prescription
The process of prescribing and the dosage to prescribe are critical to successfully treating patient conditions. In this module you will learn what factors to take into account.
Module 12 – UK regulatory position
The recent UK / Ireland law change has ramifications for doctors everywhere. This module explains the regulatory framework that you must work in.