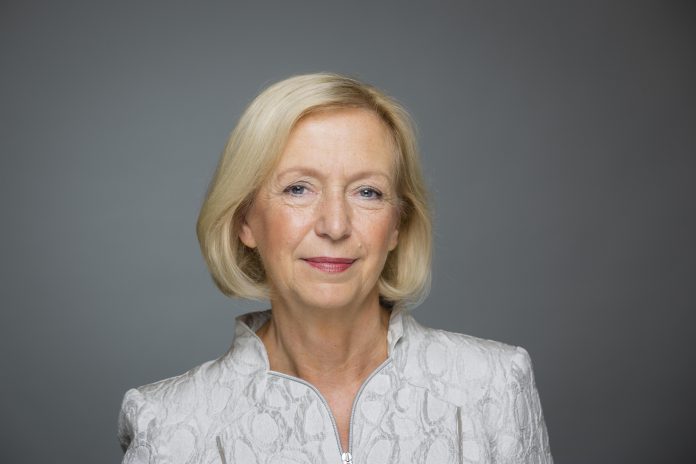 In March, a new hi-tech strategy for German research was adopted. Open Access Government discusses the report and how it will aid innovation in the country
Germany is a country that is constantly thriving in the science and research world. Research in Germany is seen as one of the foundations of the country's future. The Federal Ministry for Education and Research is the main governing body in Germany and promotes the importance of research throughout the country. However, there are other organisations, such as the German Research Foundation, who offer to fund for research programmes to all branches of science and humanities.
In Germany, education and research are seen as a Federal government policy priority. Through excellent research, Germany is able to find solutions to global problems, as well as devise strategies for sustainable growth.
High-tech strategy for German research
The Federal Cabinet recently adopted a report in the high-tech strategy, 'Progress through research and innovation'. The report, which was adopted in March, provides information on the implementation of the strategy and how it is working.
Speaking recently at the launch of the report, Federal Minister for Education and Research, Joanna Wanka outlined the importance of investing in research and innovation to maintain Germany's key position in this sector.
"Germany's strong position as the world's leading innovator and export world champion is no coincidence. It is the result of a policy that has been consistently focusing on research and innovation for more than a decade under the umbrella of the high-tech strategy," she said.
"If we want to maintain and expand this position, we must be prepared to invest even more in research and innovation, so our goal is to increase spending on research and development to 3.5% of gross domestic product by 2025. There will still have to be two-thirds of the additional investment from the economy, which will only succeed if we are motivating more companies to generate innovation, which is why we need tax-related research funding alongside tried and tested project funding."
Over the last 10 years, the Federal government has increased its R&D expenditure by more than 60% and has an outstanding track record in research and innovation during the current electoral period. The high-tech strategy, which was launched in 2014, has 6 priority points: digital economy and society; sustainable economics and energy; innovative working environment; healthy living; intelligent mobility; and civil security.
Germany also takes pride in supporting its young scientists and aims to further encourage more young people into the world of research. A recent report indicated that from 2000 to 2014 there was a 76% increase in the number of young scientists who were employed as academic staff at universities. In 2000 the number stood at 82,400, whereas in 2014 that number rose to 145,000.
"The young academics in Germany are an indispensable part of our knowledge society, which needs highly qualified workers and a spirit of innovation, and investment in young academics is paying off, which is why the Federal government recently launched 3 initiatives in favour of young scholars We are able to achieve a more transparent and better plannable career path," explains Federal Minister Wanka.
"We have countered developments in short-term practice with a reform of the science-time agreement, and because reliable data such as abort and success rates, we have also reformed the Higher Education Statistics Act. Only if we are even more aware of the situation of young scientists can we promote it even more effectively."
The report, 'The Federal Report on Young Researchers 2017', was published by the Federal Research Office in collaboration with the Federal Ministry for Education and Research. According to the report, young scientists are consistently supported more professionally. The Ministry's key objectives to promote young scientists are:
To increase the attractiveness and transparency of scientific career paths;
Improve the transitions from the stage of scientific qualification to occupations in business and society;
To promote the international competitiveness and mobility of young scientists;
To aid with the career development of young academics;
To create conditions under which scientific services of the highest possible quality can be provided.
Well-qualified scientists are key for the country and are needed for both academic work, as well as for employment in the state society and the economy. It is one of the central concerns of the Federal government to ensure the quality of training for young academics is at the highest possible level to create attractive career structures and prospects for the scientists of the future.
Open Access Government
editorial@adjacentopenaccess.org