Anti Viral UVC is the UK's distributor of THOR UVC® to Care Homes, Dental Practices and Local Councils for UVC Sanitisation to premises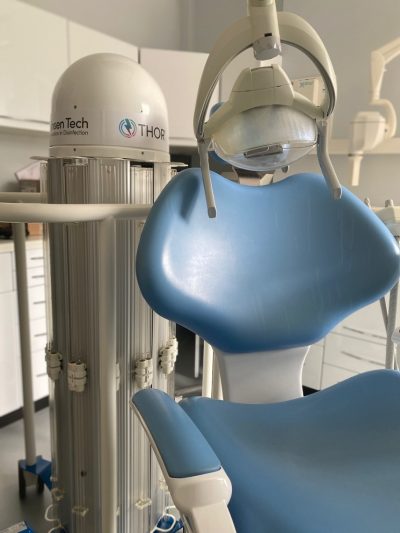 At Anti Viral UVC, we offer our clients a number of options regarding UVC Sanitisation to premises by utilising THOR UVC® to inactivate any pathogens and germs on surfaces and in the surrounding air.
Our UVC robot has been used in Clinical & Healthcare settings for many years with great success and due to the current crisis, we are using it now in everyday commercial settings.
Why UVC?
UVC damages the protein structure causing metabolic disruption.  At 264nm Peak Germicidal Efficiency occurs and DNA is chemically altered so organisms can no longer replicate and therefore can no longer cause infection or the spread of infection.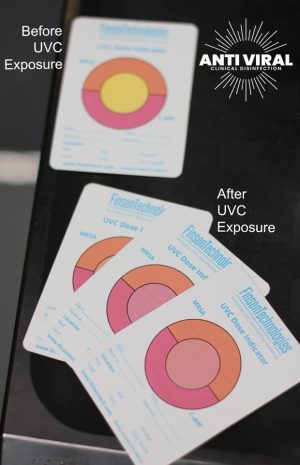 One of the benefits of UVC in the disinfection process is that the only down time for our clients is whilst the sanitisation process is taking place (average room 12 minutes for complete terminal dose, less for SARS-CoV-2 only). Once the process has completed, you are free to return to the room without any residue or vapour being present.  We validate successful decontamination with dosimeters, along with complete online reporting of room scan.
Our THOR UVC® robot is the most powerful on the market and the light tubes used have been clinically proven to kill coronavirus within seconds.
Click here to view research white paper 
The unique benefits of Thor UVC ®:
360° UVC coverage.
Faster disinfection – around 12 minutes for the average sized office, around 7 minutes for a dentist or doctor's surgery.
Adjusts & Operates up to 2.25m, Extends to shadowed areas and floor to ceiling disinfection – ensure full coverage for an airborne virus (top tip – put the air conditioning on during treatment to ensure full disinfection). THOR UVC® is the smallest and the largest UV Robot on the market thanks to its ability to extend making it perfect for small, compact rooms and larger rooms with high ceilings.
Auto Movement Detection – excellent safety function thanks to military grade LIDAR. THOR UVC® will stop at the slightly motion detected.
Auto Generates Cleaning Reports – to show the layout of the room that has been disinfected.
With a footprint of a standard wheelchair THOR UVC® can move around easily – THOR UVC® is easy to transport if you have multiple sites.
Easy to use – software, tablet and full ongoing training included in any purchase.
Proven technology – the bulbs used have been tested and proven to kill Covid19 (and we have 24 Signify bulbs in each THOR UVC®).
Purchase, rental and hire available.
Dosimeters:
THOR UVC® Demo:
Anti Viral UVC is a division of Lariot Europe Limited