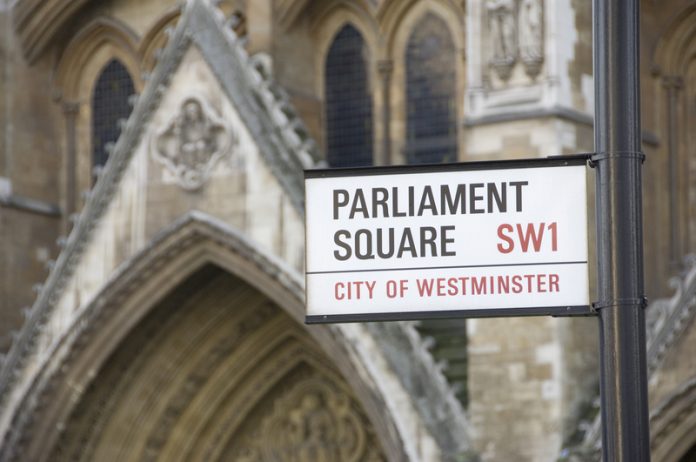 The government issued its Brexit white paper at lunchtime, outlining plans to leave the customs union and curb immigration but maintain 'frictionless trade'
Following the vote yesterday to allow Theresa May to trigger Article 50 and begin the process of leaving the EU, the government today published the promised white paper outlining its negotiating objectives.
The white paper is titled 'The United Kingdom's Exit from, and New Partnership with, the European Union', and it mirrors the 12 principles set out by the Prime Minister in her speech at Lancaster House on 17 January.
These include a pledge to provide certainty and clarity wherever possible ("We will […] ensure that the UK Parliament receives at least as much information as that received by members of the European Parliament), seeking "the freest and most frictionless trade possible in goods and services", and controlling immigration.
"The White Paper confirms the Prime Minister's vision of an independent, truly global UK and an ambitious future relationship with the EU," said the Secretary of State for Exiting the European Union, David Davis, as he presented the document to Parliament this afternoon.
"This is based on the 12 principles that will guide the government in fulfilling the democratic will of the people of the UK.
"These 12 objectives amount to 1 goal: a new, positive and constructive partnership between Britain and the European Union, that works in our mutual interest."
Separate legislation on immigration and customs
While noting that in 2015, UK exports to the EU outstripped imports from the EU by some £60 billion, the document also stresses the mutual interest both sides have in building a new strategic partnership. This, it says, should be implemented in a phased process, with the length of time needed to bring in new arrangements varying in different areas.
The document confirms plans for a separate White Paper on the Great Repeal Bill, which will transpose EU law into UK law "wherever practical and appropriate". It also states that separate legislation is expected to be brought forward on customs and immigration, where significant policy changes will occur.
HM Treasury will honour commitments for EU-funded projects signed off after the Autumn Statement "if they provide strong value for money and are in line with domestic strategic priorities".
The paper goes on to encourage institutions, universities and businesses to continue to bid for funding under Horizon 2020 and other EU funding frameworks, saying it will underwrite the payment of such awards even when specific projects continue beyond Brexit.
"It is in the UK's interest for the EU to succeed politically and economically," Davis added. "And so we approach the negotiation to come in a spirit of goodwill and working to an outcome in our mutual benefit."