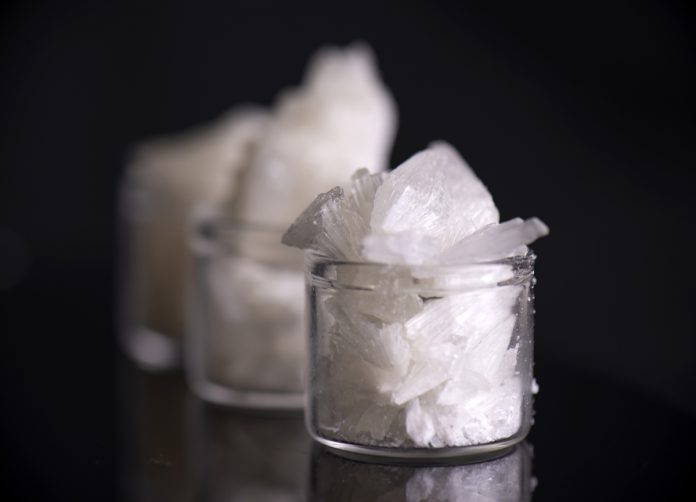 CBDepot, a pioneer in the production of high-quality natural cannabinoid ingredients and a world-leading researcher highlights the work they conduct here
The company, CBDepot, with roots dating to 2014, has been a leader in helping to establish legal and quality standards for cannabinoid ingredients and the formulation of cannabinoid derivatives that have a fast-growing presence in sectors including food, cosmetics, pharmaceuticals and other health products.
Our mission to provide upmarket cannabinoid ingredients in forms of isolated substances, whole plant extracts and compounded preparations for the industrial and consumer markets is driven by our belief that cannabinoid-based products can contribute not only to medical care in a broad and complex therapeutic range but is also a small-dose aid that can improve well-being among consumers.
With science being a factor critical to our business, our research team is constantly probing the edges of cannabidiol. And in addition to CBD, we conduct R&D in isolation and synthesis of other cannabinoids such as CBG, CBN, CBC, D8-THC, CBDA and THCA, which we predict will generate great market interest in near future. Our science is anchored in CBDepot's strategic affiliation with the Prague Institute of Chemical Process Fundamentals (ICPF) at the Czech Academy of Sciences.
Our activities also extend to the development of extraction and purification technology as well as scientific analysis critical to development of our product lines.
Cannabinoid products
The products in our portfolio include:
(-)-trans-Cannabidiol (CBD >98%), derivative of industrial hemp (Cannabis sativa L.) for professional use in e-liquids, and skin-care products with properties as an antioxidant and antiseborrhoeic, and for skin conditioning and protection.
Cannabigerol (CBG >95%), industrial raw material for professional use only. A derivative of industrial hemp (Cannabis sativa L.)
(-)-trans-Cannabidiol, GMP (Cannabidiolum), a pharmaceutical raw material. For pharmaceutical use only. This product is manufactured, handled and stored in accordance with Good Manufacturing Practice (GMP) and as outlined in the International Conference on Harmonization "ICH Q7 guideline on Good Manufacturing Practice for Active Pharmaceutical Ingredients".
Substance of choice, public tender winner in 2017 and 2019 for paediatric hospital and Institute of Oncology in Ljubljana.
This Active Pharmaceutical Ingredient is available for your clinical trials, pharmacy-compounded preparations or medicinal products.
Hemp Flavoring Preparations (THC-free), industrial hemp (Cannabis sativa L.) derivative from a mixture of CBD and CBG-rich extracts, fractionized during THC removal. Phytocannabinoids: 50% standardized, fully decarboxylated CBD and CBG ratio as per customer specification or 10% CBD/CBG in oil or 5% CBD/CBG in powder. Flavouring preparations as per EC/1334/2008, Art. 3.2(d)(i)
CBDepot has been a leading participant in the development of a fair and responsible regulatory environment for CBD through its work with the European Union (EU), the United Nations Commission on Narcotic Drugs (CND) the World Health Organization (WHO), and the Foundation for Alternative Approaches to Addiction (FAAAT). Our leadership in working groups of the European Industrial Hemp Association (EIHA) has given us deep knowledge of the wider socio-economic aspects of our industry.
We have long been active in broader research on hemp under Slovak government licenses and ultimately helped to push the Slovak government to adopt EU hemp-related farming rules in 2008. Through our affiliation with Hemp Seed Oil Europe, Ltd., a widely recognised European player, we've distributed Canadian hemp seed ingredients for the food, feed and cosmetics markets in the EU on a large scale since 2009. That business has given CBDepot a profound appreciation for food safety legislation, and for regulations governing food supplement and health claims.
As the regulatory framework for hemp CBD extracts and tinctures in foods continues to unfold, CBDepot has been a leader in working to establish progressive rules for this important sector; and we have lent our expertise to the ongoing efforts to establish EU-wide regulations on allowable levels of THC in foods.
We strongly believe there is no room for health or medicinal claims for CBD in free access end-user products, and work diligently with governmental agencies to develop rules for marketing and health claims on CBD-based consumer products.
Please note: This is a commercial profile
Michal Tőzsér
CBDepot s.r.o,
Tel: +421 911 920 888
Editor's Recommended Articles