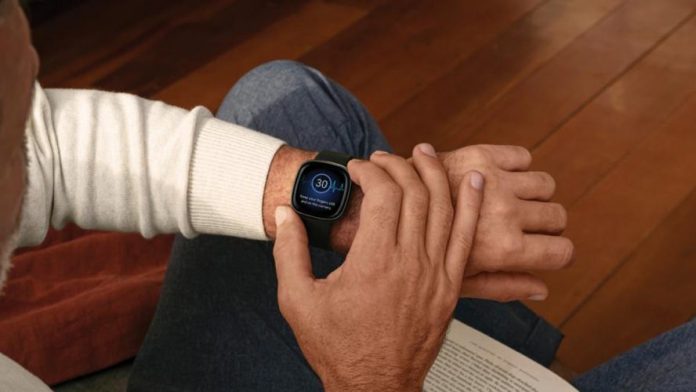 Wearable devices are being used as part of a cardiology programme "Our Hearts Our Minds" to support patients at risk of, or who have a cardiovascular condition
In 2019, Dr Susan Connolly, Consultant Cardiologist at the Western Health and Social Care Trust, set up the 'Our Hearts Our Minds' programme in Northern Ireland; part of the Department of Health's Transformation agenda.
Delivered by a skilled multidisciplinary team, the innovative 12-week programme aims to support cardiovascular patients in making healthier lifestyle choices, ensure they're on appropriate medication for their blood pressure and cholesterol, as well as promoting psychological well-being.
The programme was a face-to-face platform, but then the COVID-19 pandemic hit changing everything. Overnight, in-person assessments were no longer possible. So, Dr Connolly made rapid transitions to ensure continuity of care and support to cardiovascular patients – delivering the programme remotely instead.
COVID-19 and virtual monitoring
Dr Connolly changed the programme to a virtual platform, using video assessments and virtual group education sessions to communicate with cardiovascular patients instead of face-to-face appointments. Wearable devices were also incorporated into the programme, with patients invited to use their Fitbit smartwatch and share data including physical activity such as steps and active minutes with their clinical team.
All of the data can be viewed via a custom dashboard, allowing the care team to review and then provide physical activity advice tailored to each patient, and share motivational messages through the Fitbit app to keep everyone inspired and on-track. The app also allows patients to log their weight, body mass index (BMI) and food intake, all of which can be shared with the clinical team to give them a more detailed overview of the patient's progress.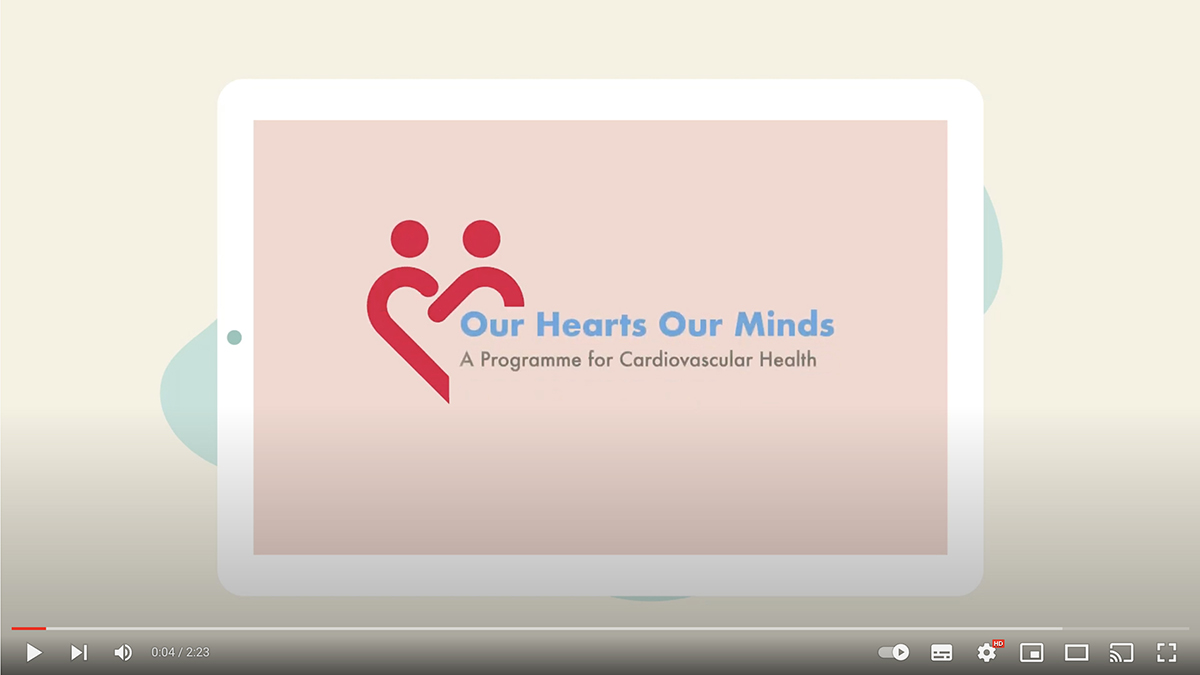 "Through the work we've been doing with this programme, we are continuing to develop ways to better understand patients' behaviours enabling us to tailor our intervention for the individual patient," Dr Connolly comments.
What's really encouraging is that analysis of the programme suggests that both clinical and patient outcomes can be maintained. "Over 600 patients have now benefitted from the virtual programme and early analysis suggests that it achieves similar clinical and patient outcomes compared to an in-person programme, across both lifestyle and medical risk factors, including increases in physical activity based on daily step count and active minutes," says Connolly.
But it isn't just the clinical side of the programme that has seen positive results, patient feedback has also been exceptionally positive. "Our move to a virtual platform meant we could continue to deliver high quality preventive care but in a way that kept patients and staff safe. It has also opened our eyes to the value of remote monitoring for healthcare professionals and for patients, in terms of both the convenience and motivation it provides," concludes Connolly.
Nicola Maxwell, Head of Fitbit Health Solutions in Europe, Middle East and Africa, explained the important role Fitbit can play. "Working with clinical partners to help to improve outcomes for people with cardiometabolic diseases, particularly hypertension and diabetes.
Within this programme we are able to give people a better view of their activity, sleep and other health metrics that can help empower them in managing their day to day wellbeing. We are also working to harness innovative technologies that can lead to better condition management and potentially decrease the burden on the healthcare system."
Heart health innovation
Developing innovative tools that help people better understand and manage their heart health continues to be a key focus for Fitbit, something demonstrated by PurePulse technology that enables heart rate tracking on the wrist.
Its electrocardiogram (ECG) app1 has also pushed wearable boundaries, receiving regulatory clearance from the U.S. FDA and the CE marking in the EEA in September 2020. Measuring the electrical activity of the heart, it is designed for users who want to assess their heart rhythm for atrial fibrillation (AFib) in the moment and review the reading later with their doctor.
AFib currently affects around 1.6 million people in the UK alone. It's a sobering thought, especially when you consider that it can increase the risk of serious complications like stroke2 by five times compared to the general population3. This statistic alone demonstrates the important role Fitbit can play in turning the heart health tide by helping cardiovascular patients make healthier lifestyle choices.
To keep the positivity going, we close on a high note. As a result of Dr Connolly's work in successfully transitioning the 'Our Hearts Our Minds' programme to a fully remote offering, she was named as a 'Healthcare Hero' at the British Heart Foundation UK's Heart Hero Awards on the 29th September, a very well deserved award for such a groundbreaking and innovative programme!
References
The Fitbit ECG app is only available in select countries and with select Fitbit products; not intended for use by people under 22 years old. See fitbit.com/ecg for additional details.
Please note: This is a commercial profile
© 2019. This work is licensed under CC-BY-NC-ND.
Editor's Recommended Articles