At CBD Capital & Naturalis London we offer discerning consumers more than just CBD. We provide industry education, consumer support and quality assured cannabidiol, welcoming new members to the Naturalis/CBD-Capital family every day
Naturalis London
Naturalis London is proud to be able to offer an expansive range of CBD derived products including tinctures, cosmetics, edibles and drinks, in order to cater for all consumer needs and requirements.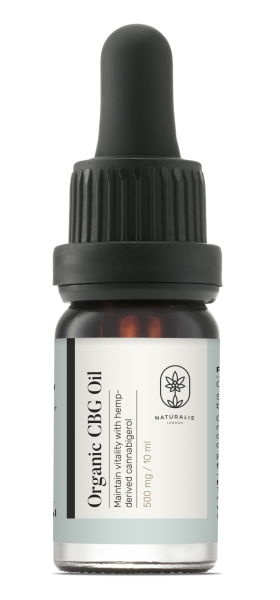 Included within our range is one of the first organically certified CBG (cannabigerol) oil found on the UK market. CBGA is the 'parent molecule' to all other cannabinoids found in the cannabis plant, causing considerable excitement with scientists from around the world, due to the far-reaching therapeutic potential it may possess.
Furthermore, with the increasing exposure of CBD in the UK, we believe it is vital to not only offer quality driven cannabidiol, but to also help educate consumers and prospective clients.
As a result, our team comprises of seasoned experts within the cannabinoid industry and can therefore provide training and education for our clients to help overcome the lack of understanding and misconceptions within the CBD space.
For more information, visit naturalislondon.com

CBD Capital
CBD Capital is a global CBD supplier distributing internationally accredited wholesale phytocannabinoid products to key leaders in the global cannabidiol industry.
We are committed to ensuring quality of life through quality cannabidiol. To that end, we supply the global cannabidiol community with the highest-grade CBD Isolates, distillates, water soluble and full spectrum raw materials to guarantee the UK CBD industry has access to safe and effective cannabidiol.
We ensure all our raw materials have been third party lab tested by ISO accredited laboratories to give businesses and consumers piece of mind that the product and service they experience with CBD Capital is second to none.
For more information, visit cbd-capital.com