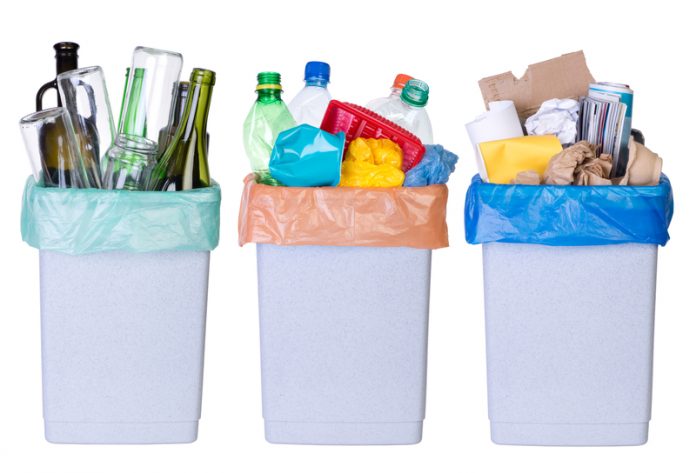 Figures published by the Welsh government have revealed the amount recycled by councils has hit the 60 per cent mark for the first time…
Recycling in Wales has grown four per cent on last year, according to new figures.
Provisional data published by the Welsh government showed councils hit an average recycling rate of 60 per cent for the first time this year—surpassing the government's statutory target of 58 per cent.
Just three out of the 22 local authorities in Wales failed to meet government targets. This included Torfaen and Newport, both of which hit 57 per cent, and Blaenau Gwent, which was the only council to record a decrease at 49 per cent.
The council to come top of the table was Ceredigion, which achieved the highest average rate at 68 per cent. This was an increase of six per cent on the previous year. The Vale of Glamorgan increased nine per cent, rising from 56 to 65 per cent, while Caerphilly increased from 55 to 62 per cent.
However, the amount of municipal waste generated between January and March 2016 rose by 12 per cent when compared to the same period the previous year.
Furthermore, the amount of waste produced per person increased by 10 per cent.
Residual waste increase in the first quarter of the year when compared to the same period last year, rising from 47kg to 51kg per person.
Cabinet Secretary for Environment and Rural Affairs Lesley Griffiths said: "This is the first year recycling levels have increased beyond the ambitious target of 58 per cent, which is up from the previous year's target of 52 per cent.
"The fact these figures not only achieve the target but, in fact, exceed it is highly encouraging, showing we are continually improving our recycling rate.
"It's clear that local authorities and householders are working hard to recycle and we are well on the way to achieving our 70 per cent recycling target set for 2025.
"I am proud that we lead the rest of the UK in our recycling rate but I want us to do even better and become Europe's best recycling nation."