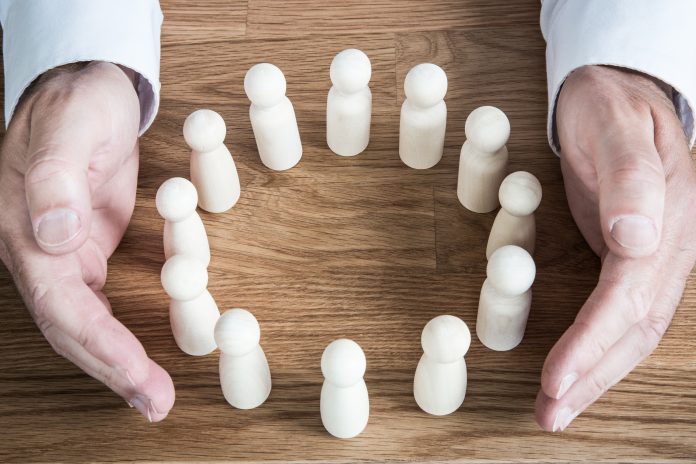 Jorge E Palacios, MD, PhD, Senior Digital Health Scientist at SilverCloud Health, argues that the pandemic has made mental health in the workplace impossible to ignore
This last year has turbocharged the importance of looking after our mental health – in the workplace, and outside it. I can't think of a time previously in which the population has collectively faced such a unique and unusual mental challenge as we have in this last year. In the context of employment, the sudden switch to full-time home working for many people, job losses and furlough, and the wipe out of a Monday-Friday routine, which many of us have lived by for years, has tested us mentally. For employers, the stakes are high on recognising the challenge and ensuring employees are appropriately supported.
Mental health in the UK has always been an important and high-cost workplace issue. According to statistics from Deloitte's Mental Health and Employers report, before COVID, eight in 10 people had experienced poor mental health and cited work as a factor, 44% of sickness days were due to work-related stress, depression or anxiety, and the cost to employers of absenteeism was £45 billion. Since the pandemic, mental health has hit the headlines more times than we can count. According to July government data, there was a clinically significant increase in psychological distress between April 2019 and April 2020, increasing from 20.8% to 29.5%, which recovered slightly by September 2020 and then deteriorated again until February 2021. Most of the fluctuation, says the government, 'coincides with the periods of national lockdown and high COVID-19 cases followed by easing of lockdown and reducing cases'.
Mental health in the workplace
As a provider of mental health therapy, we are often asked by employers how the workplace can better cater to those who are struggling with their mental health, foster a healthier environment for all, and support anyone who needs it. We advise – and this is even more important now that employers do not physically see their employees every day – that there should be two lines of thinking: help employees to identify early signs of mental health issues, and then also provide the conditions to help manage it.
Understanding if an employee is struggling with their mental health is firstly a principle of open dialogue. Being able to tell your employer confidently and privately that you are having difficulties must be normalised in the workplace. As an employer, start by asking yourself this question: have I actively communicated to staff that they are encouraged to speak to us if they have concerns about their mental health and if not, what do we view as the challenges which are holding us back?
For employees with poor mental health, phased returns, discussing what support they need and ensuring ongoing dialogue are just some of the steps an employer will need to make, but employers shouldn't feel they need to manage this process alone. Mental health can be a difficult subject to broach for anyone in a position of leadership who does not feel equipped. Technology that connects employees with professionals who do know how to navigate supporting and managing mental health conditions is one key solution.
Digital mental health platforms
Digital mental health platforms, tools and therapies are more and more commonplace. They help to expand the reach of mental support across a business, giving every employee the opportunity to privately access the support they personally need and want, offer the availability of support to individuals at days and times which suit them and are designed to manage mental health conditions at all ends of the spectrum. Common mental health disorders are fluctuating conditions. Digital tools, which may also come with the opportunity to speak to therapists offline too, give employees options to choose from depending on the level of distress they may be experiencing. Clinically backed platforms have been proven to work too, in research with our own service users, we found that 85% of users showed improvement in depression and anxiety symptoms, and 56% with a clinical diagnosis of depression or anxiety were diagnosis-free after three months of treatment.
Employers should be prepared for the fact that any current or new employees should have the right to make requests with regards to proper conditions around mental wellbeing in the workplace. Rather than a purely responsive approach to this, it is in everyone's interest that employers seek company-wide mental health support systems to be in place before an issue comes to the fore. When used effectively, technology offers a scalable and cost-effective solution to this, whilst answering the modern needs of businesses that require accessible support for staff who may now be working remotely on a temporary or permanent basis.
Editor's Recommended Articles