As society slowly inches back to some sort of normality following the COVID-19 lockdowns, Chris Merricks, Director of CX Consultants discusses the importance of getting customer experience right
We're all tired of hearing how COVID-19 has fundamentally changed the way we live, so it's understandable that you might not want to read any more articles on the matter. Unfortunately, for organisations – particularly in the public sector – learning the lessons of the past 12 months is vital.
Organisations in all sectors have faced previously unimaginable obstacles over the last year, and we've all seen our fair share of website banners warning us about delays, or had our urgent calls answered with a recorded message asking us to call back due to 'unprecedented circumstances'. As daily life ground to a halt with the first official lockdown in March last year, so did business.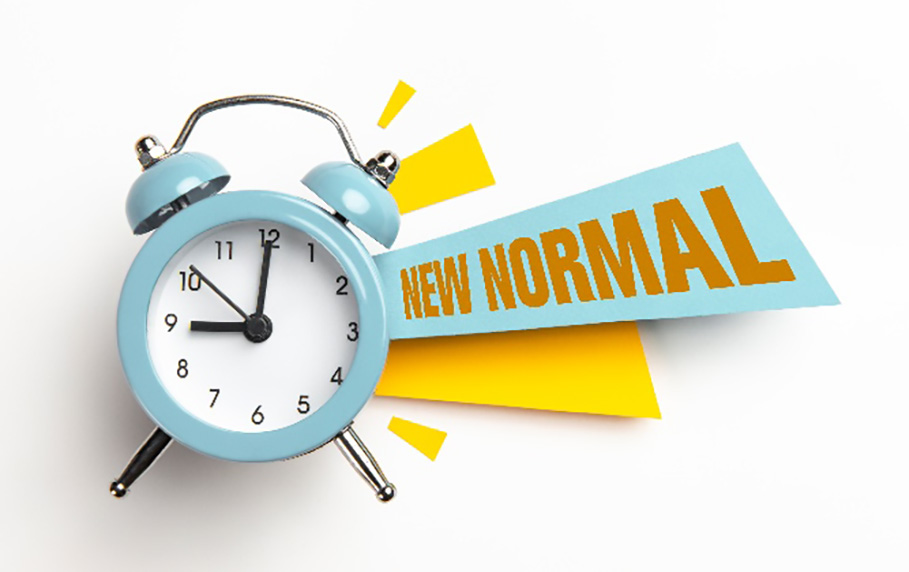 Those who could were asked to work from home, meaning the country shifted to remote working overnight. Supply chains were stopped dead in their tracks. Non-essential businesses were faced with the prospect of being unable to supply their customers. With brick and mortar outlets closed or severely limited, websites crashed, unable to cater for the massive amount of visitors driven online.
All of this combined meant catastrophe for all sectors, and the goodwill and understanding of customers / citizens was more important than ever.
Adapting to the 'new normal'
Now, a year into the 'new normal', this goodwill is running dry. We're a long way from those unpredictable first days of lockdown, slowly inching back to some sort of normality. The argument could be made that businesses, councils, government services and more have had plenty of time to adapt. Despite this, people are still regularly encountering messages citing those 'unprecedented circumstances' and 'the impact of COVID-19' as the reason for poor customer experiences.
As such, customers are reaching the end of their tether, frustrated and no longer willing to put up with what they see as hollow excuses.
Of course, this isn't to say that employees should be stacked into call centres and offices again. Employee health and safety must remain a priority. In fact, the most recent UK Customer Satisfaction Index by UK Finance identified that how businesses are treating their employees is a concern for customers. [Source: https://www.ukfinance.org.uk/news-and-insight/blogs/covid-19-and-changing-psychology-customer-experience]
But with many other organisations having now adapted to this 'new normal', either because they were better prepared prior to COVID, or because of dynamic action, the pandemic is no longer a suitable excuse.
Putting customer experience at the forefront
Back in the early days of the pandemic, people were forced online, putting websites and helplines under unprecedented scrutiny and stress. Customer experience (CX) became more important than ever. Websites which were easy to navigate, and which had easily accessible advice and customer service options reassured customers, whereas poorly designed, limited sites and poorly managed helplines led to frustration and disenfranchisement.
This switch to heavily online interaction meant many were seeking out vital services online for the first time. Customer experience, particularly in the public sector, was transformed overnight. Unfortunately, despite some advances in the last decade, many public sector organisations – local councils and government services especially – were unprepared. According to Capita, top performing industries average 8.1/10 for digital customer experiences, whilst government sites score less than 6.
People who were seeking help with vital services at a time of societal and financial uncertainty were likely to encounter frustrating, outdated website layouts, ridiculous wait times, and a dearth of available information. Too many are encountering the same now, a year on.
Even outside of COVID, the impact of poor CX goes beyond customer dissatisfaction. Bad customer service contributes to repeat support tickets, customer support agents doubling up on the same task without realising, and unnecessarily inflated costs. At a time when councils are likely to be facing even greater financial challenges, this should be a point of major concern.
Silver linings
This accelerated transition to a mostly-online world, however, comes with a silver lining.
Prior to 2020, UK councils dealt with an average of 600m interactions a year, of which 400 million were online. The 200 million remaining interactions were either face to face or via the phone, at a cost of £8.50 and £2.50, respectively. More people than ever before are now seeking help online, and assuming organisations have invested in being able to handle this transition, properly leveraging it could see savings in the hundreds of thousands or even millions of pounds.
"This past year has made it clear that the world can change in an instant, and so can customer expectations."
Thankfully, optimising customer experience isn't as complicated as it might sound. There are plenty of things you can do to minimise customer frustration and save time and money.
One of the simplest ways to improve customer experience is just ensuring your site works the way customers expect. Ensuring everything is properly categorised on your site, and the site itself loads quickly, can do wonders. SEO audits are invaluable to see where visitors are getting lost.
Better investment in customer relationship management systems is also an easy win. A comprehensive CRM system means you can expand your knowledge and understanding of your customers and more easily give them what they need, and – crucially – ensure support is more comprehensively managed, so agents don't double up and aren't faced with six-month long backlogs.
Make it as easy as possible for customers to get help. Waiting times for call centres have reached record levels, and a survey by outsourced communications company Money-penny showed that 85% percent of people felt organisations were still blaming COVID for call wait times despite being over a year into the pandemic. Councils, utilities, and phone companies – vitally important service providers – were regularly cited as having the worst call wait times.
Chatbots have progressed rapidly in recent years, and the most advanced can manage natural conversations with customers, providing real, comprehensive help. This can massively reduce the strain on call centres and, again, save both time and money.  For some, this may be a bridge too far just yet, which is why we built an integration between Oracle Service Cloud and Gov Notify.
When there's a million and one things to think about, we understand that facing something as vast as CX is daunting. That's why, at CX Consultants, we take care of it for you. From CRM system integration to audits and long term support frameworks, we're always on hand to take the stress off.
This past year has made it clear that the world can change in an instant, and so can customer expectations. CX is only becoming more crucial, in the public sector and beyond. Customers don't want excuses, they want solutions, and only the organisations who offer those solutions will thrive.
Please note: This is a commercial profile
© 2019. This work is licensed under CC-BY-NC-ND.
Editor's Recommended Articles