Studying and researching Computer Science and Information Engineering at the National University of Kaohsiung (NUK)
Established in 2004, the Department of Computer Science and Information Engineering (CSIE) offers education and research programs at both undergraduate and graduate levels. Our mission is to provide well-educated individuals with professional skills in information technology (IT) related fields to further support the technology industries in Taiwan.
The department is currently oriented towards the development of intelligent systems, network and multimedia, and embedded system, as well as interdisciplinary research and applications that stimulate research. As a growing department, we are committed to building an intelligent computing center, developing intelligent systems using elements of computation theory, using computer systems as development platforms, and expanding applications on network and multimedia, embedded systems and Fintech.
Postgraduate Opportunities
■        Advanced Degree Study
Graduates may pursue a Master degree in electrical engineering, electronics, information engineering, computer science, applied mathematics, information management, communication engineering, Fintech, etc.
■        Career Opportunities
Graduates may have many opportunities in jobs, such as software engineer, database administrator, database analyst, system analyst, system administrator, web design and administration, information management, intelligent systems work, IC design, landline and wireless, multimedia, digital contents, 3C system design, Fintech, etc.
■  Future Outlook
The Department is well equipped to provide excellent teaching and research facilities for both students and faculty members, and is on the way of becoming a leading institution in Taiwan.
About Prof. Chien-Feng Huang CSIE and Research at CSIE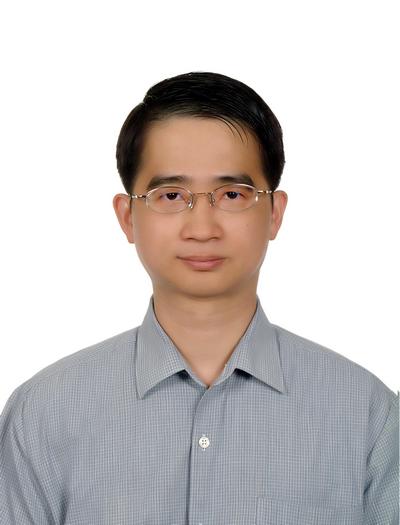 In the past two decades, Prof. Chien-Feng Huang has been working on several lines of interdisciplinary research across Artificial Intelligence (AI) and Finance. His ultimate goal is to discover efficient as well as effective investment and trading models to create blue ocean strategy in Finance. Big-data technology, data mining and machine learning play the key roles in his research because many niches have not been discovered or are not even comprehensible by humans as of now. Prof. Huang regards this as an outstanding opportunity for AI to assist humans in exploring the unknown territories in investment world. Through AI, Prof. Huang thinks who trusts systematic, effective, reason-based investing strategies shall benefit from the systems he developed.
One major line of research Prof. Huang has been working on is to solve the problem of combing different strategies–some of which are contradictory. Furthermore, Prof. Huang has also developed AI methodologies to discover new and emerging strategies in order to generate generalized models to tackle various financial circumstances while investing. E.g., the momentum investing strategy might advise buying a stock, yet the value investment strategy advise against it. So, which one is right? For this question, Prof. Huang's results showed that AI-based methodologies are promising in assisting with solving such problems.
Prof. Huang has also trying to translate his findings into real-world applications to examine the effectives of his models. The findings, once understandable, can strengthen humans' insight into investment decisions. More intriguingly, once the AI findings are not comprehensible, those findings may turn out impractical and useless; but for few of them, once humans are able to figure out the hidden meaning and structure, it may lead to an exciting, new research line of research for humans to explore.
Prior to deploying Huang's models in the real market, the findings are often simplified as a black box by which, once fed with input, investment decisions are made in the box. And then the output will be investment positions constructed according to the investment decision. The real-world investment performance can be evaluated in several financial applications Huang has been working on. For instance, Huang has developed encouraging results so far with stock selection models, options-trading models as well as high frequency trading models that have been deployed in the market proving viable.
One of several challenges Prof. Huang has faced in financial research is data acquisition―in particular, the high frequency trading data. Huang's research team has developed various automatic data collection programs (Internet spiders and API programs) to collect financial data needed for research. Occasionally, the problem of data acquisition can also be solved to some degree by collaborating with industry who are equipped with advanced resources to collect significant amount of data in a very reasonable period of time. To sum up, Big-data technology and Artificial Intelligence are the two major keys that help advance Prof. Huang's research. We hope much more exciting research and results shall come up in the near future.
About NUK
The National University of Kaohsiung (NUK), the only national university instituted in the millennium in Taiwan, was found on February 1, 2000. In accordance with the government's industrial development policy and to promote the establishment of the Asia-Pacific Regional Operation Center (including Southern Taiwan Science Park, Kaohsiung Multifunctional Commerce and Trade Park and International Warehousing and Processing Transit Center), we assist to upgrade and transform traditional industries and train professionals in technology and management.