The Department of Pediatrics at the University of Illinois at Chicago (UIC) is dedicated to optimizing the health and well-being of the children, families and communities of Illinois through outstanding and culturally-sensitive clinical services, research, education and training. Our mission is implemented through the Children's Hospital University of Illinois (CHUI) and the College of Medicine at UIC (the largest medical school in the United States).Through our work, collaborations and partnerships, we are working toward an Illinois in which all children, families and communities achieve their full potential.
Research Highlights
The UIC Department of Pediatrics has an expansive research portfolio, spanning Bioscience, Epidemiology, Health Promotion, Health System Design and Clinical Trials. In fiscal year 2015, the department's grant revenue reached almost $9 million.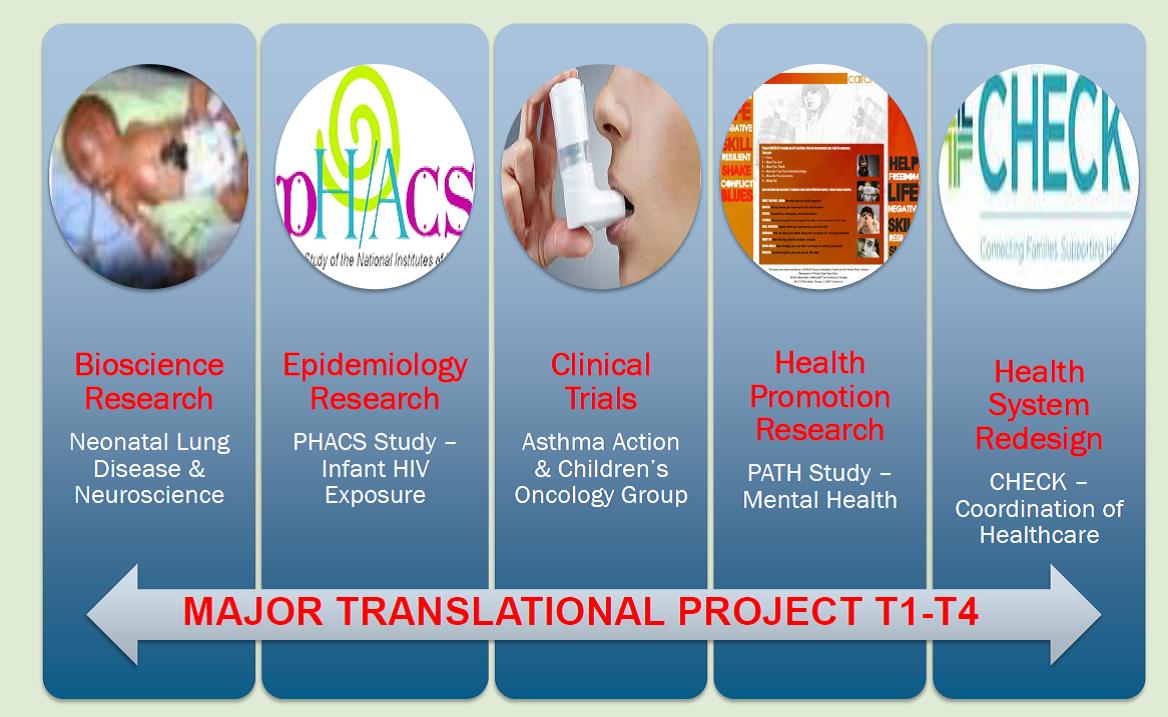 CHECK Grant: The Center for Medicare and Medicaid Services recently awarded the University of Illinois a $19.6 million grant for three years to develop and launch a comprehensive medical care model for children and young adults with chronic conditions. Under the project direction of Dr. Van Voorhees and Dr. Raj, along with Dr. Martin as the Medical Director, the Coordination of HEalthcare for Complex Kids (CHECK) Program offers an opportunity to improve care for populations with specialized needs. It manages the healthcare of over 6,000 children in Cook County ages 0-25 with complex medical issues like asthma, depression, diabetes and sickle cell. The CHECK Program is designed to provide a holistic, community-based care model that recognizes the broad range of medical, behavioral, and social factors that impact the health of children and young adults. Key aims include:
Reducing healthcare costs by preventing unnecessary ER visits and improving coordination of care across providers and families.
Reducing school absentee rate by reducing episodes of illness that require school absence and expanding links to community resources and social services.
Enhancing patient and family engagement by promoting self-management, improving communication with providers, and providing transportation and easier access to scheduling services.
Program in Child Health Services Research: Housed in the Pediatrics Department in the College of Medicine at the University of Illinois at Chicago, a new Program in Child Health Services Research (PCHSR) is a campus-wide program that is developing a broad-based research agenda across common disorders impacting the children of Illinois.
A particular focus is on health disparities, including health outcomes for underserved and minority populations. A concurrent and interconnected goal is to support a stronger culture of scholarship and collaboration among faculty who conduct research that promotes the health of children, adolescents, young adults, and families.
Education Highlights
Medical Student Core Pediatric Clerkship
200 medical students each year on the Chicago campus. Best results on shelf exams among all clerkships, high ratings
Core Pediatric Residency Program
38 residents/2 Chiefs: 10 yr accreditation from ACGME
Core Medicine-Pediatrics Residency
16 residents in a 4-year program
Subspecialty  Fellowship Training Programs
Neonatology
UIC/Rush/Stroger Pediatric Hematology-Oncology
UIC/Stroger Adolescent Medicine
UIC/Rush Endocrinology