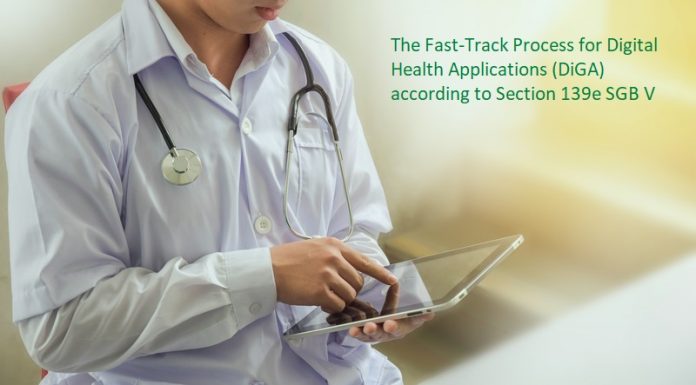 Prof. Dr. Freimut Schliess discusses digital health innovation in Germany, tackling larger public health challenges being faced
A backlog in digitalisation
In Europe, chronic diseases account for 86% of deaths and 77% of disease burden, thereby creating a tremendous challenge for societies. Digital health products hold the promise to tackle public health challenges in an effective and efficient manner. During the current COVID-19 pandemic, as in a burning glass, the backlog in digitalisation became evident. European healthcare systems are struggling with tracing SARS-CoV-2 infection chains and maintaining accepted standards of medical care. On the other hand, companies offer a rich diversity of digital platforms for health monitoring, including artificial intelligence-powered telemedicine products and services. Although digital health solutions have a high potential to support value-based healthcare,1 their current penetration of European reimbursement markets is rather low. Possible concerns regarding data security, interoperability and workflow compatibility, and the lack of evidence from high-quality clinical trials are among the highest barriers to wide absorption.
The German Digital Healthcare Act facilitates the absorption of Digital Health Applications in healthcare
The Digital Healthcare Act (DVG) is a major milestone towards digitalisation of the German healthcare system. Through the DVG around 73 million people insured under the statutory health insurance scheme are entitled to nationwide prescription of digital health applications (DiGA) covered by statutory health insurance companies. The DVG was approved on 7 November 2019 by the German Federal Parliament (Bundestag) and adopted on 29 November 2019 by the German Federal Council (Bundesrat).
On the fast-track towards reimbursement
Since June 2020, medtech companies around the world can apply online for a fast-track listing of their digital health application (DiGA) at the Federal Institute for Drugs and Medical Devices (BfArM) in Germany. BfArM has three months to assess the DiGA after having received the full application through the application portal. If the application has met all the requirements and has been approved, the DiGA integrates the DiGA directory. To apply for a DiGA, the device has to be classified as class I or IIa medical device and digital technology should account for its main functionalities. Only a DiGA complying with the European Medical Device Regulation (MDR) and fulfiling all of the BfArM's evaluation criteria (including quality, functionality, effectiveness, data security and data protection assessments) is listed in the DiGA directory. Medical device manufacturers outside the European Union (EU) must commission a natural person or legal entity established within the EU to take over the legal and regulatory duties on behalf of the manufacturer.
Proving a positive healthcare effect: high-quality clinical trials
Prove of a positive healthcare effect in Germany is another key requirement for a DiGA to be listed in the DiGA directory. To do so, it has to undergo a clinical trial evaluation in Germany. Here, BfArM took a patient-centric approach and accepted that positive healthcare effects can be measured by collecting patient-reported outcome measures (PROMs).1 Medical and process-related improvements should be addressed in clearly defined patient groups by using well-described measurement methods and trial endpoints. Trials must be conducted according to ISO 14155 (good clinical practice) and in Germany (in order to reflect the healthcare ecosystem where the DiGA shall be launched). In addition, it has to be compared  against existing standards of care not applying the DiGA. Outcomes need to be documented in a regular clinical study report (CSR). Publication in a peer-reviewed scientific journal is optional but could help the company to build credibility. A scientific publication may increase the acceptance of a digital health application among medical expert and patient associations within and beyond Germany.
A preliminary admission into the DiGA directory can be granted by BfArM in case evidence of a positive healthcare effect is not yet fully established while all other requirements are met. During a period of one year (or in exceptional cases, up to two years) clinical trial outcomes need to be presented to the BfArM. In case a positive healthcare effect can be demonstrated, BfArM can approve the final listing in the DiGA directory. BfArM has published a guide in English for manufacturers, service providers and users describing in great detail the fast-track process for DiGA [1].
A triple win for patients, manufacturers and European healthcare systems
Being public [2], the DiGA directory strengthens the role of informed and educated patients in the process of shared decision making about their individual treatments. Again, this reinforces the requirement for DiGA developers to early collaborate with patients and to implement both business-to-business and business-to-consumer communication.
Although the DiGA evaluation is fast-tracked, the BfArM applies an extensive catalogue of criteria.  Being listed in the DiGA directory not just facilitates the DiGA launch in the German market but also in other markets in Europe and beyond.
For now, Germany can be considered as one of the most attractive entry points for launching a (provisionally) reimbursable DiGA. Germany provides a well-developed infrastructure of top-level clinical CROs, university hospitals and networks of doctors that facilitates fast implementation of clinical trials with an efficient recruitment of clinical trial volunteers. The German healthcare system has the chance to take advantage of world-leading solutions while pursuing the implementation of a national e-health infrastructure [3].
Above and beyond, a pan-European strategy pursuing a rapid digitalisation of European healthcare systems is needed – to achieve a more effective, patient-centred healthcare and a better preparedness for managing the next pandemic.
Footnotes
1 EIT Health, Implementing Value-Based Health Care in Europe: Handbook for Pioneers (Director: Gregory Katz), 2020.
This article is financially supported by EIT Health (eithealth.eu), a network of best-in-class health innovators that collaborate across borders and deliver solutions to enable European citizens to live longer and healthier lives. EIT Health is supported by the EIT, a body of the European Union and promotes the implementation of DiGA in value-based healthcare projects such as CLOSE, RealWorld4Clinic, iPDM-GO and New SkyCare.
The support of Tatiana Affini Dicenzo (Manager Science & Innovation at Profil Institute) is greatly acknowledged.