DR WATSON manufactures premium CBD products for the European and US markets . Focused on delivering only the highest quality and most effective GMP-certified CBD products in the world, maximising and delivering precise satisfaction.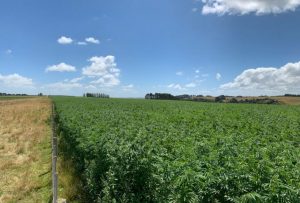 A CBD company focussed on the important stuff: Traceability, transparency, and assured quality.
DR WATSON is a premium Health and Wellness brand producing the highest quality CBD products crafted with GMP-certified CBD and terpenes from hemp (THC <0.2%) grown on farms in the US and Switzerland. Products are fully compliant with UK and US laws.
DR WATSON covers a wide range of premium products at affordable prices. The current range includes: Vegan gel capsules that deliver 20mg of CBD per capsule alongside other vitamins to support recovery, sleep, stress relief and a balanced healthy life; broad spectrum oral hemp oil in two strengths (1000mg and 2000mg of CBD), and flavours including Belgian Chocolate, Wild Mint, and Fijian Coconut; CBD e-liquids in two strengths (300mg and 600mg) with flavours including Brazilian Mango, Ice Peach, Vanilla, Berry Kush, Amalfi Lemon; the "Ace" proprietary CBD pod system and device.
Dr Richard Watson PhD, MSc, the chief scientist behind DR WATSON, is a US based research scientist with the University of Georgia.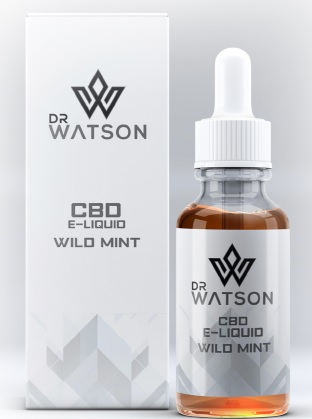 Dr Watson CBD products
People from all walks of life are waking up to and joining the cannabis movement. With increased knowledge and rising profile, the demand for legalised CBD is on the rise.
With CBD being the latest phenomena to hit the health and wellness industry, the recent changes in legislation on medical and non-medical uses have made it much more
available to consumers. The plethora of personal success stories of CBD helping people and their health are now being backed up by research and clinical studies. For consumers, it is important to understand what CBD is and how it works. It is the responsibility of brands like Dr Watson to guide the consumer in their learning.
Feedback from consumers of CBD
Case.1 ; DJ, a 51 year old multi sportswoman, suffering from crippling lower back pain
four years after undergoing surgery to fuse L5,S1 disks. Found herself needing to take
pharmaceutical drugs to get through the day and to enable her to sleep at night. She
was introduced to CBD starting with vaping and then moved on to Oil drops. Within 2 weeks of using CBD oil twice a day the pain although not completely gone, was
manageable enough that she could stop taking NSSI's (anti-inflammatories) and pain
meds. Sleep came easier and for longer periods and her anxiety levels reduced.
Case.2 ; A 30 year old man with psoriasis over 30% of his body, looked for an alternative
to the severe steroids which only temporarily and partially relieved the symptoms of his
condition. The steroids had side effects and skin thinning issues which meant he had to
limit the usage. His switch to CBD took his condition from 30% coverage to almost zero
within 3weeks, with no recurring symptoms to date. His preferred method was vaping
3% CBD throughout the day.
Case.3 ;We carried out our own in-house experiment by cutting out our daily intake of
tobacco e-liquid containing 20mg of Nicotine Salt and replacing it with 6% CBD. Over
the four day period, using the same style of electronic cigarette device and consuming
the same volume in liquid as we would have if it had been e-liquid containing nicotine.
The conclusion drawn was that after a full day of CBD intake, there was zero craving for
nicotine nor a craving to continue vaping CBD.

At DR WATSON we know the world is full of people in similar situations to the cases
above wanting to break free from the captivity of the harmful medications we have
become reliant on, with no documented successful alternative. Under the spell of drug
companies and limited to what is prescribed to us through our general practitioners we
as a population feel that we are stuck on the big wheel to no-cure and on-going side
effects and possible addiction.
It is through pushing for education and proven alternative choices that DR WATSON is
striving to empower people to make healthy informed decisions on healing their body by
the use of nature and bringing vital balance to the endocannabinoid system. With an enormous amount of money being spent globally on cannabis research and clinical trials, the team at DR WATSON are upfront in driving the change of direction that world health is heading.
DR WATSONS ethos is to continually push boundaries to improve knowledge and understanding in the cannabis sector. To ensure we safe-guard the future and longevity
of the industry and that all cannabis related products are produced safely and ethically.
We believe everyone should be able to experience CBD across the globe so they too
can live healthier and happier lives.