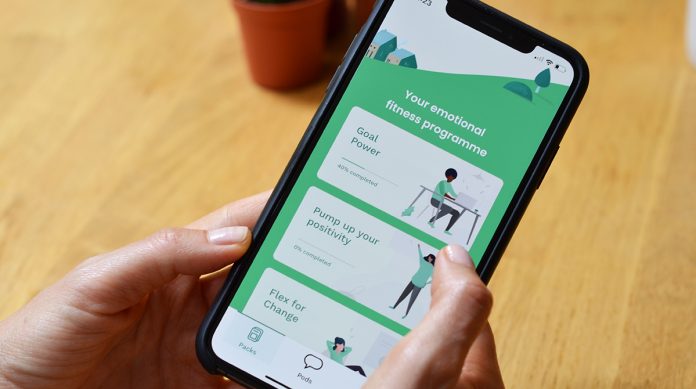 Nick Bennett, CEO at Fika, puts forward the case for a positive and preventative approach to mental health for university students, drawing on learnings from physical fitness and positive psychology
The past four decades have taught us huge amounts about the importance of regular physical exercise – from how to build workouts into our routine, to the many health benefits of proactive physical fitness.
When it comes to our mental health, however, recent decades tell a very different story. The university population has been one of the worst hit by the lack of prevention in mental health.
In March 2019, the UK's largest ever mental health poll of university students revealed 'alarmingly high' levels of distress and illness among students.
According to industry insiders, a huge amount of resource is being spent on the treatment end of mental health in higher education – but there is very little investment on the preventative end.
As stated in November 2018 by (then) Health & Social Care Secretary Matt Hancock, "prevention is better than cure".
The case for a preventative approach to emotional wellbeing in UK universities has never been more pressing. Health tech company Fika is set to lead this charge.
Fika is bringing emotional fitness to UK students
Fika is a new, science-backed organisation on a mission to mainstream emotional fitness across the UK's universities. Offering 5-minute emotional workouts on the Fika app – Fika wants to raise awareness that emotional workouts are as important as gym sessions for university students.
The Fika app launched earlier this year, rolling out closed trial partnerships with the Universities of Coventry, Exeter, Lincoln and Manchester Metropolitan – offering a scalable, preventative approach to student wellbeing.
Professor Tim Quine, Deputy Vice-Chancellor (Education), University of Exeter said: "We are excited to be collaborating with Fika and the other universities involved at this early stage in the journey to emotional fitness, and look forward to seeing the programme develop."
Rebecca Schaaf, Pro Vice-Chancellor at Bath Spa University, said: "We are very supportive of Fika's innovative approach, focusing on prevention rather than cure – and are excited to see how it will contribute to the broader range of services we provide to support student wellbeing at Bath Spa."
Learning about emotional fitness from athletes
Said Dr Frances Longstaff, Head of Psychology at Fika: "We have a lot to learn from athletes when it comes to our emotional health. Athletes understand that mindset is essential, and they receive specialist training to hone not just their physical performance, but their mental performance too. The Fika app draws on these learnings to help students optimise their mindset, enabling them to reach peak performance in their studies and relationships."
Students care about emotional fitness
In Fika controlled diary studies and research focus groups, students have reported benefits including improved self-reflection and self-awareness, evolved active listening skills and deeper friendships.
"Emotional fitness is about being emotionally healthy, having awareness and being able to handle a variety of emotions, both good and difficult ones."
"Emotional fitness is about increasing your resilience, being stress-free and having work-life balance."
"Emotional fitness is about calm, being happy and relaxed. Being able to express your emotions and not ignore them."
Fika's peer-to-peer model signals benefits for social cohesion across its partner universities, as well as the academic performance both of individual students and the university as a whole.
Said Sharon Rankin, Wellbeing Services Manager at London Business School: "Fika is the first initiative that has really raised my hopes that the sector can take a new direction. The app promises to actively promote inclusion across the university as a whole, as well as destigmatising and normalising emotional wellbeing. It is a really exciting concept for higher education."
An evidence-based approach
Fika is backed by decades' worth of science: the app is underpinned by theory and research from across sports psychology and positive psychology as well as cognitive behavioural therapy (CBT), acceptance commitment therapy (ACT) and solution-focused therapy.
Seven psychologists have been involved in the two-year process of Fika's development.
Critically, though, Fika is also undertaking its own programme of academic research: Aiming to build the UK's largest body of empirical evidence proving the benefits of regular emotional exercise.
Furthermore, with UK universities losing millions each year through student attrition, Fika has the potential to save universities millions by boosting student retention.
Said Dr Roger Bretherton, Principal Lecturer (Enterprise) at the University of Lincoln: "As an academic psychologist, Fika is the approach to mental health I've been waiting for. Emotional fitness places the ability to care for ourselves and one another back in our own hands."
Jennifer Moorby, Head of Student & Graduate Employment at Manchester Metropolitan University, said: "University life does not end with graduation. We know that wellbeing plays an important part in personal success and commend the science-backed Fika mission with our support."
Raising the national agenda of the importance of emotional fitness
In the long-term, Fika aims to become a cultural phenomenon across universities worldwide: Safeguarding the wellbeing, careers and personal lives of the next generation.
Fika is in the process of lining up two public think tanks on the future of student emotional fitness – gathering views from university vice-chancellors, higher education policy advisors and sector analysts.
Said Fika co-founder and CEO Nick Bennett: "Our think tanks represent an opportunity for our university partners and visionary leaders to come together and rewrite the future for the wellbeing, careers and relationships of the next generation of talent. The emotional fitness movement will be at the centre of that future – and we're calling on all universities to get in touch and be part of this movement."
Please note: This is a commercial profile
Nick Bennett
Co-Founder & CEO
Fika
Tel: +44 (0)790 027 3797
Editor's Recommended Articles