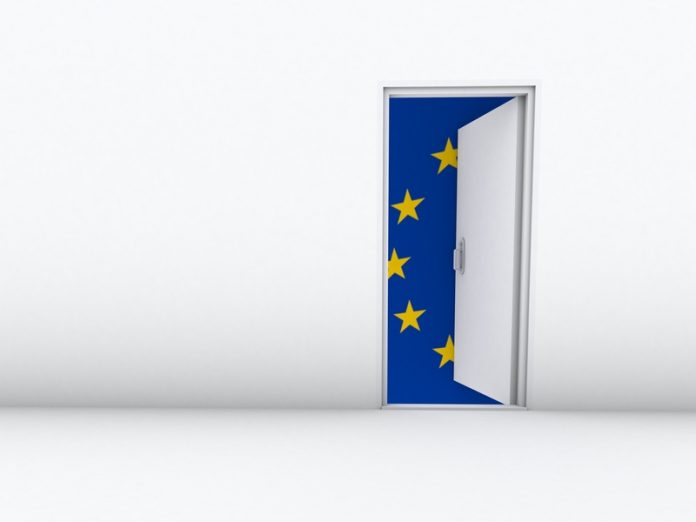 For the past few weeks the focus has been on getting the student population to vote. Now, attention has turn another part of society: expats. The Electoral Commission has urged this group to ensure they are registered to vote in the referendum before the upcoming 7 June deadline.
The Leave camp also turned its attention to another issue that has populated the media over recently: housing. Former minister Liam Fox warned immigration places pressure on housing stock, increases rent, and pushes up house prices
Fox said: "Most new immigrants move into the private rented sector which has grown as the immigrant population has grown.
"Competition for rented accommodation obliges all those in the private rented sector to pay high rents which take a large share of income and makes saving to buy a home even harder.
"These resulting high rents and a shortage of housing make it much more difficult for young people to set up home on their own so they have to spend more time in house shares or with their parents."
Further pushes relating to the economy were also seen this week, with Business Secretary Sajid Javid warning leaving the EU would be bad for small businesses. He said leaving would impact the 1.2 million small and medium firms that are involved in exporting.
He said these businesses would be "on the front line" if the UK voted to leave the union in less than a month's time.
In news that is likely to be unwelcomed by many—particularly low earners—union the TUC also revealed leaving would cause a fall in wages, with the average person losing around £38 per week.
With only three weeks until the vote, both camps will have their work cut out to bring in support, with the economy, immigration, and security remaining the key battlegrounds.
EU rules leave UK unable to prevent entry to terror suspects
AG Digital Editor Amy Caddick
Justice Secretary and Brexit campaigner Michael Gove this week expressed frustrations that Britain was unable "to refuse entry to those with a criminal record", noting that "even some who are suspected of terrorist links" could not be stopped due to European rules.
Security has remained a key topic in the referendum campaign, and Gove's statement will have undoubtedly rallied a number of Leave supporters.
He said the government had been forced to allow terror suspects to enter the UK because EU rules made it impossible to prevent them travelling here.
Campaigners for remaining in the EU said under the current arrangement illegal immigrants that arrive in the UK from mainland Europe can be returned. However, this would not be the case if the UK voted to leave on the 23 June.
Speaking to the Guardian, Tim Roache—a key backers of Labour leader Jeremy Corbyn—said: "We have to confront the real issues in the minds of working people, and whether we like it or not, that is immigration and the free movement of labour.
"I think Labour needs to be a bit more bold, it needs to be a bit more brave, in taking on the issues in working people's minds, rather than keeping silent about them, and I think that's what Labour's done for too long."
Migration Watch UK reports potential immigration figures for the UK
Planning and Building Control Today Editor Lisa Carnwell
Migration Watch UK released a report on Tuesday 31st May, claiming that between a quarter and half a million refugees and their dependants could come to the UK from 2020 onwards after acquiring EU citizenship.
The report states that between 240,000 and 480,000 of the refugees who have already arrived in the EU, together with the dependants who will join them, could move to the UK once they acquire EU citizenship. Migration Watch estimated that 2020 could see each person then bring four further family members into the EU, creating a total influx of 4.8m refugees to Europe, with up to 10 per cent, or 480,000, drawn to the UK by the availability of low-skilled work and existing migrant communities.
In response to the report, the former work and pensions secretary Iain Duncan Smith has warned that unchecked immigration will hit both wages and the affordability of homes, saying:
"Immigration is an economic issue because it has had a big impact on people's wages – forcing them down, even as the cost of living has risen. It has also had a dramatic impact on people's ability to afford their own homes, and their ability to access good public services."
​As is always the case, a retort is on offer from the Britain Stronger in Europe campaigners who condemned the Migration Watch figures as "false and bogus".  They say the report simply assumes that all refugees will be granted EU citizenship, and they dispute the suggestion that for each asylum seeker, four family members will join in the future.
"The evidence shows the overwhelming majority of refugees will never get the right to come to Britain," Labour MP Emma Reynolds said.
"There is only one thing we know for certain – leaving Europe will wreck our economy. That will cost jobs, damage people's livelihoods, and weaken our economic future. Our children and grandchildren will pay the price."
Drinking it in: Wetherspoons' pro-exit beer mats
Adjacent Oil & Gas Editor Katy Edgington
National pub chain JD Wetherspoon has hit news headlines this week after the company printed 200,000 beer mats criticising International Monetary Fund managing director Christine Lagarde's intervention in the EU membership debate.
The mats, which will be distributed at more than 900 Wetherspoon pubs across the UK, question why the UK public should trust the IMF boss, who is due to stand trial on charges of "negligence by a person in position of public authority" in France. The founder of Wetherspoon, Tim Martin, is a vigorous anti-EU campaigner who is said to have donated a sizeable sum to the Vote Leave campaign.
The beer mats are not the only aspect of Wetherspoon's entry into the referendum debate. With a whole prominent section of the company website devoted to the issue, and the latest edition of the in-house magazine including reprints of articles covering both sides of the argument.
It's not the only company to enter the discussion, either, with Ryanair launching a high-profile campaign in favour of Remain. Wetherspoon's beer mat effort does seem curiously specific, however, levelling criticism as it does at one individual from one institution which is, in fact, only tangentially linked to the EU.
In a column for The Guardian, comedian Al Murray makes the very valid point that the beer mat seems "to reflect the high standard of argument on offer right now".
We should respect everyone's opinion in EU debate
AG Editor Laura Evans
An MP in Shropshire has said that everyone's views regarding the EU should be respected.
Shrewsbury MP Daniel Kawczynski's comments come after Channel 4 broadcaster Jon Snow criticised both sides of the campaign for bad-tempered abuse and negativity.
Snow hoped that the Scottish referendum in 2014 would lead the way for how the upcoming vote in June would be handled, but believes this not to be the case.
He wrote in the Radio Times, "In my reporting life I cannot remember a worse-tempered or more abusive, more boring UK campaign that is under way right now."
Kawczynski, who thinks Britain should leave the EU told The Shropshire Star, "This is an emotive issue and there are very strong feelings on both sides.
"It is extremely important to have a passionate, in depth and robust exchange of views, as long as we don't get personal.
"There is no need for personalities to come into it. We should respect each other's views while we convey our own passionate feelings to the electorate."