Controversies run deep in the world's biggest sporting event hosted by FIFA, but what's the Qatar World Cup corruption all about?
Eyebrows were raised back in December 2010 when Qatar was awarded the 2022 World Cup. Qatar's football team had never qualified to play in the World Cup, so many were suspicious when the desert monarchy beat global sporting powerhouses that had also made bids to host the tournament, like the United States, Japan, and Australia.
Hosting the tournament in the Middle East allows FIFA to expand its market share in the region, and Qatar's oligarchs are attractive business partners for FIFA's future ventures.
"I don't think people think of Qatar as a very positive actor," comments Ken Bensinger, an investigative reporter and the author of Red Card: How the U.S. Blew the Whistle on the World's Biggest Sports Scandal. "They're not doing a good job of instilling the public's confidence in them [as] a clean place to have a World Cup."
More than 6,500 migrant workers dead
Qatar may have deep pockets, but even a nation as rich as Qatar had to think carefully about the logistics of hosting such a mammoth event.
The Western Asian state decided to cut costs by employing an exploitative network of migrant workers to prepare the infrastructure for the Qatar World Cup.
According to an analysis by the Guardian, at least 6,500 migrant labourers have died in Qatar since the tournament was awarded to the country in 2010.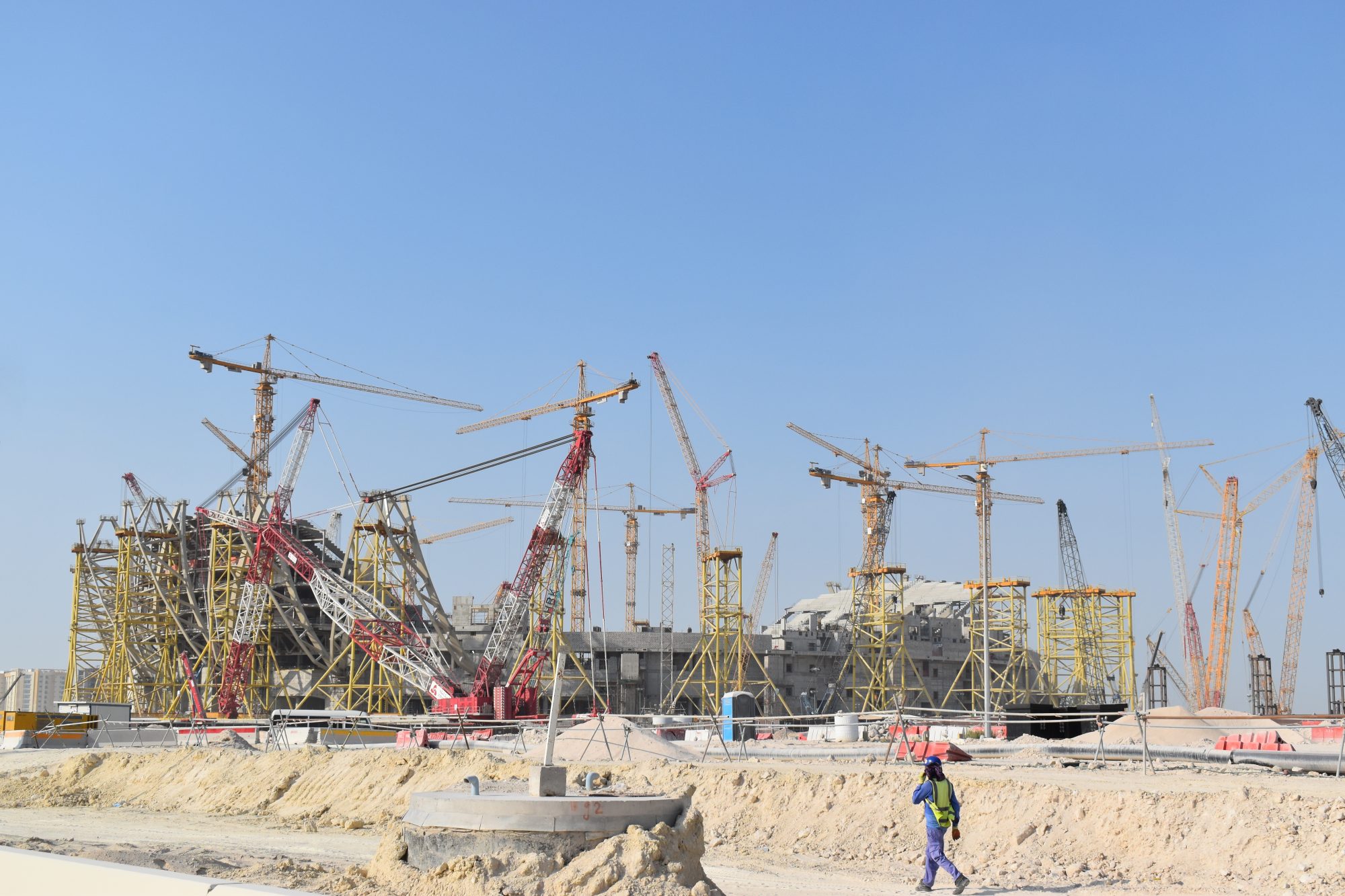 Qatar is notorious for its kafala (or sponsorship) system, which tethers workers to a contract via legally binding contracts. Until the late 2010s, the vast majority of Qatar's roughly 2 million migrant labourers — who compose about 94% of the country's total labour force — were employed through a notoriously coercive scheme. Although the kafala system has been slightly reformed, exploitation and corruption run deep in Qatar's workforce.
Wage theft, excessive working hours, dangerous working and living conditions, and physical and sexual abuse
Moreover, Amnesty International interviewed Qatar workers who reported enduring all kinds of abuse, such as wage theft, excessive working hours, dangerous working and living conditions, and physical and sexual abuse.
"Although Qatar has made important strides on labour rights over the past five years, it's abundantly clear that there is a great distance still to go," adds Steve Cockburn, Amnesty International's head of economic and social justice, in a statement.
"With the World Cup looming, the job of protecting migrant workers from exploitation is only half done, while compensating those who have suffered abuses has barely started."
Is Qatar 'sportwashing' its appalling human rights record?
"Sportswashing" is a term coined by human rights activists in the mid-2010s to describe efforts by repressive governments to use prestigious sporting events to burnish their international reputation. It has been used to describe the Qatar World Cup 2022, China's Winter Olympics 2022 and Saudi Arabia's decision to fund a professional golfing league.
Some commentators consider the term 'sportwashing' meaningless and overused, while others argue it describes exactly what Qatar is trying to do. Regardless of the term's significance, there is no denying the horror of Qatar's human rights record.
Qatar has been criticised by international human rights groups for its laws surrounding women and members of the LBGTQ community.
In particular, the country's penal code provisions that criminalise sexual intercourse between people of the same sex have been heavily criticised.
Qatar also has a poor track record when it comes to freedom of expression and the state has weaponised its restrictions to punish and silence anyone who speaks out. The country's penal code criminalises the following:
Criticising the emir
Blaspheming against Islam
Spreading "false news"
In August 2021, the Qatar government found seven Qatari citizens guilty of criticising the country's newly restrictive voting laws and "using social media to spread false news."
It will come as no surprise that independent journalists who travelled to the country to report on the working conditions of migrant labourers have also been targeted. The government has imposed sweeping restrictions on journalists travelling to cover the World Cup, a move that human rights groups say will have a "severe chilling effect" on the media coverage of the event.
Danyel Reiche, a visiting associate professor at Georgetown University Qatar, where he leads a research initiative on the political and economic legacy of the World Cup, believes it is much more complex than a case of sportswashing. He elucidates: "To think that a country like Qatar would invest big in a football tournament just to distract from some human rights violations — I don't think this does justice to the complexity of the matter.
"There are a variety of reasons why Qatar invests in sports, starting with being visible as a small state, gaining influence in international affairs, and contributing to national security."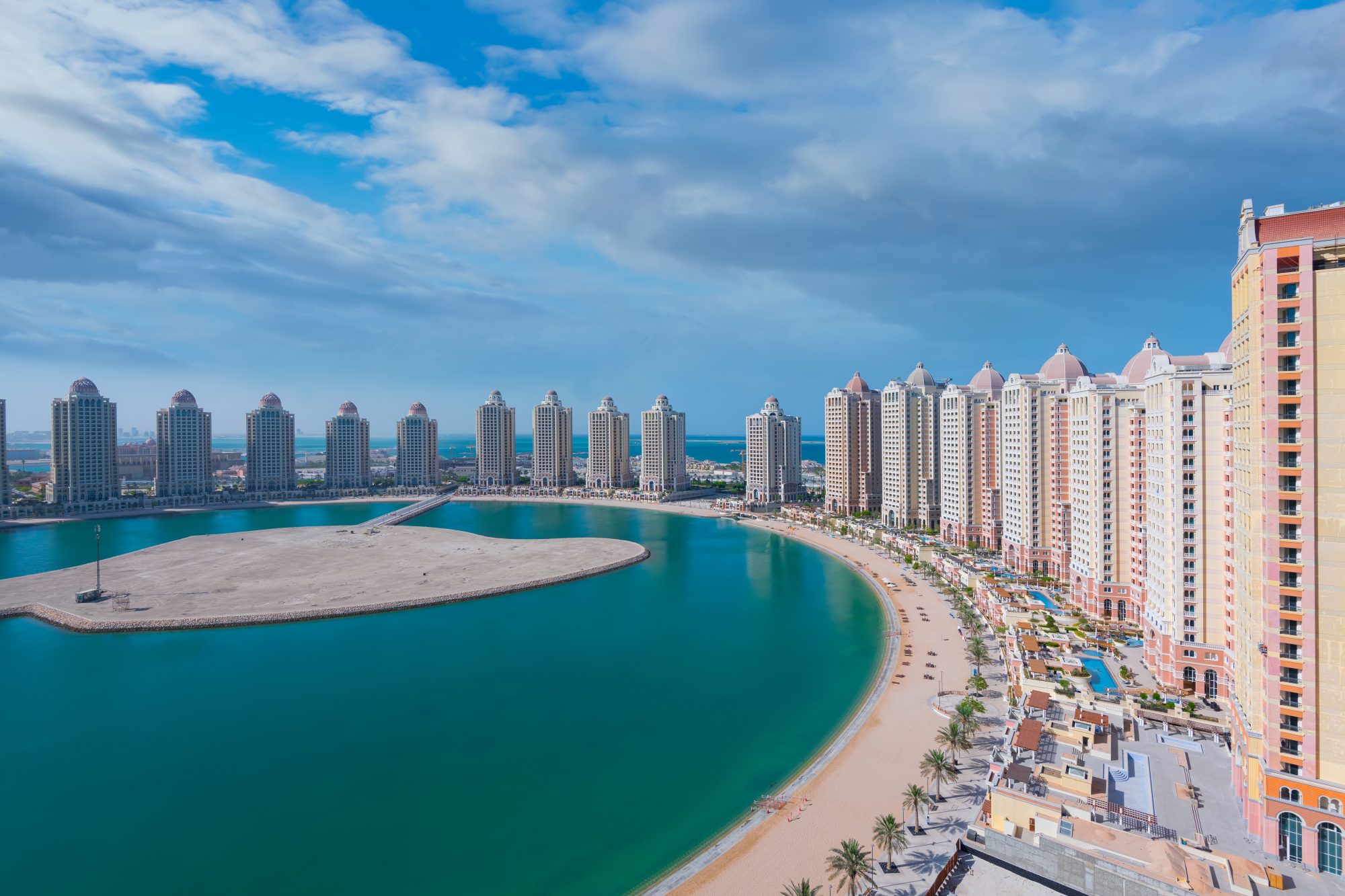 Sustainaibility controversy
FIFA had promised that the 2022 tournament would be the first carbon-neutral World Cup in the competition's history, but researchers are not convinced. They argue that the tournament's sustainability plan relies on some creative accounting.
"This probably underestimates the [tournament's] emissions by about 1.4 megatonnes — or 1.4 million tons — and that's quite a conservative estimate," said Dufrasne, who recently authored a report on the problems with the tournament's sustainability pledge.
"Adding that to their existing estimate, their total footprint is closer to 5 megatonnes rather than the 3.6 megatonnes they have announced." (As a point of reference, the entire country of Uruguay produced an estimated 4.7 megatonnes of carbon in 2019.)
Will the Qatar World Cup boost its popularity?
The benefits of hosting the World Cup are clear for ascendant nations like Qatar. "Qatar is a small state, and for small states, the main objective in international affairs is visibility," explains Danyel Reiche, a visiting associate professor at Georgetown University Qatar, where he leads a research initiative on the political and economic legacy of the World Cup. "Apart from visibility, it's also about having some influence in international affairs and being able to punch above [your] weight."
But the increased international scrutiny that comes with this high-profile tournament also creates significant political liabilities for hosts. As Reiche and his co-author Paul Michael Brannagan argue in their new book on the tournament, "[While] Qatar intends to use the 2022 World Cup to promote a positive image of the country abroad, the tournament has, in contrast, come to introduce and educate many global audiences to the state in largely negative terms."
In Qatar's case, said Reiche, the benefits still appear to outweigh the drawbacks. But as global awareness of the tournament's economic, ecological, and human costs continues to spread, FIFA and future host nations will have to answer difficult questions about the tournament's merit.
Source: The many, many controversies surrounding the 2022 World Cup, explained
Editor's Recommended Articles