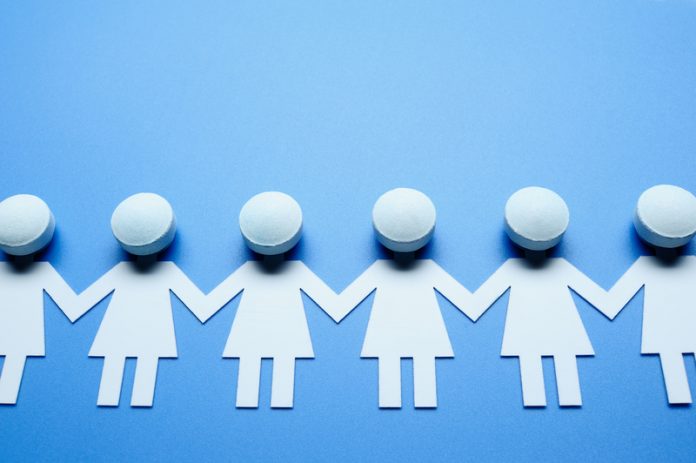 AG highlights the World Health Organization's efforts on the global challenge of tackling antibiotic resistance, through their action plan
Antimicrobial resistance has become one of the main global challenges of the 21st Century. However, antibiotic resistance has been a problem for many years now. Worldwide more and more people are becoming aware of the issues that are caused by the wrongful prescribing and administration of antibiotics.
Antimicrobial resistance (AMR) occurs when bacteria, viruses, parasites and fungi become resistant to medicines that were previously used to treat them. In 2015, the World Health Organization (WHO) developed a 'Global Action Plan on Antimicrobial Resistance' that has been followed and used as a template for their own plans, by countries worldwide.
The aim of the global action plan is "to ensure, for as long as possible, continuity of successful treatment and prevention of infectious diseases with effective and safe medicines that are quality-assured, used in a responsible way, and accessible to all who need them".
"The action plan underscores the need for an effective 'one health' approach involving coordination among numerous international sectors and actors, including human and veterinary medicine, agriculture, finance, environment and well-informed consumers," said WHO Director-General Margaret Chan. "The action plan recognises and addresses both the variable resources nations have to combat antimicrobial resistance and the economic factors that discourage the development of replacement products by the pharmaceutical industry.
"An all-out effort is needed. WHO will work with the United Nations to tackle antimicrobial resistance at the political level. Our strong collaboration with FAO and OIE will continue. The objective [is] to have multisectoral national action plans in place by the 2017 World Health Assembly.
"Antimicrobial resistance is a crisis that must be managed with the utmost urgency. As the world enters the ambitious new era of sustainable development, we cannot allow hard-won gains for health to be eroded by the failure of our mainstay medicines."
Taking action to tackle the global challenge
WHO reports that globally, 480,000 people develop multi-drug resistant tuberculosis each year and drug resistance is even starting to complicate the fight against HIV and malaria. As well as providing technical assistance to help countries develop their own AMR action plans, WHO is also working with partners to help to strengthen the evidence base and develop new responses to this global threat.
"Without urgent, coordinated action by many stakeholders, the world is headed for a post-antibiotic era, in which common infections and minor injuries which have been treatable for decades can once again kill," said Dr Keiji Fukuda, WHO's Assistant Director-General for Health Security.
"Effective antibiotics have been one of the pillars allowing us to live longer, live healthier, and benefit from modern medicine. Unless we take significant actions to improve efforts to prevent infections and also change how we produce, prescribe and use antibiotics, the world will lose more and more of these global public health goods and the implications will be devastating."
Raising awareness of the AMR challenge
In order to raise awareness of the need to avoid further emergence and spread of antibiotic resistance, 14-20 November this year marked World Antibiotic Awareness Week 2016. As one of the key objectives of the plan is to improve awareness and understanding of AMR, campaigns such as this are crucial. In order to ensure that awareness is as widespread as possible, WHO encouraged all member states, health partners, students and the public to join the campaign.
The 'Antibiotics: Handle with Care' campaign hopes to reflect the overarching message that antibiotics are a precious resource and should be preserved, and used only to treat bacterial infections when prescribed by a certified human or animal professional. They should never be shared or saved for future use.
Through campaigns such as this, WHO are raising essential awareness to the global challenge of tackling antibiotic resistance and the importance of doing so. These are essential steps in order to reduce this problem and help other countries to take action themselves.
AG
editorial@adjacentopenaccess.org