At Global Guardians, our Property Guardian Solution is the best security for your vacant property, giving you peace of mind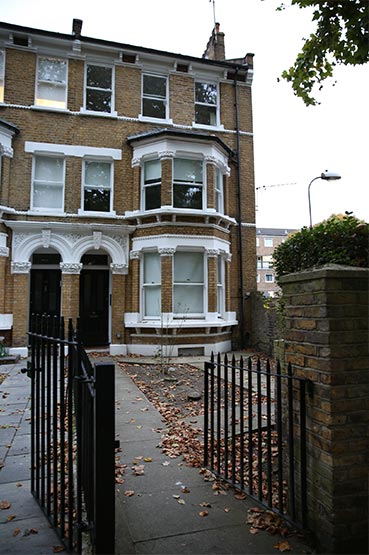 Global Guardians Management Ltd was established in 2011 to provide owners of vacant properties with the most cost-effective and minimum-risk security solution through property guardian protection. As vacant property protection specialists, we manage every aspect of the security of the building and take away the headache for property owners so they can utilise their time more productively.
Since inception we have gone from strength to strength and are rightly regarded in the vacant property security and management industry as the most ethical and forward-thinking specialist organisation. As proof of this we have single-handedly developed the property guardian solution security service and led the market into new, pioneering areas in response to the varying requirements of owners of vacant properties.
This includes our campaign to be the gold standard for property guardianship through the work we do with British Security Industry Association (BSIA), the development of the British Standard 8584:2015 for vacant property protection and our lobbying for the GLA to assist with the regulation of the property guardian market.
Our mission is to provide excellent customer service that places both our clients and our guardians first. We realise that having happy clients and happy live-in guardians means well looked after and well protected properties. It is this synergy that makes us the best vacant property protection company available.
What is a property guardian?
A property guardian is a working professional who protects a vacant property by occupying a shared living space under a non-exclusive licence agreement. By becoming a guardian, you can save up to 60% of your accommodation cost.
At Global Guardians we apply a 'Guardian First' ethos throughout all of our processes and procedures. Our guardians are all very important to us and we care about every one of them.
We're always looking for new guardians who are fully employed and enjoys a flexible lifestyle whilst performing the valuable service of protecting an empty building.
Global Guardians operates our property guardian scheme in London, Birmingham, Manchester, Bristol and in cities across the whole of the UK. Key workers represent 80% of our property guardians. Take advantage of the savings you can make on your accommodation by becoming a property guardian with Global Guardians today.
We have had thousands of happy guardians saving on their accommodation costs and being able to afford to save up for their own house, top-of-the-range vehicles, holidays and general increase in disposable income, thus freeing our property guardians to live a more economically viable lifestyle, whilst helping the local community combat the threats associated with empty buildings.
See what our guardians have to say