Hygiena International is a life science company specialising in ATP bioluminescence to provide simple rapid test systems to verify Hygiene, Quality and Food Safety.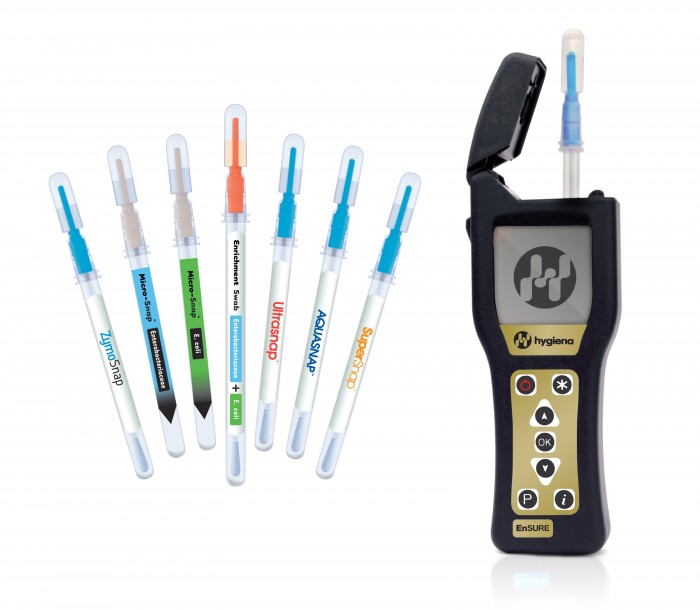 Hygiena's patented snap valve technology provide self-contained, all-in-one, ready-to-use test devices and small portable instruments incorporating state-of-the-art electronics. Novel developments have enabled this technology to provide specific tests for microorganisms and processing parameters. Other chemistries provide simple disposable colour test devices for product residues (SpotCheck Plus, ProClean) and bacteria (Listeria and Salmonella).
Hygiena is a leading global manufacturer and supplier with offices in the UK, USA, China, India, the Netherlands and over 100 distributors worldwide and research facilities in the UK and USA. Hygiena is committed to providing innovative simple, convenient, easy to use, and affordable tests with excellent customer service and support.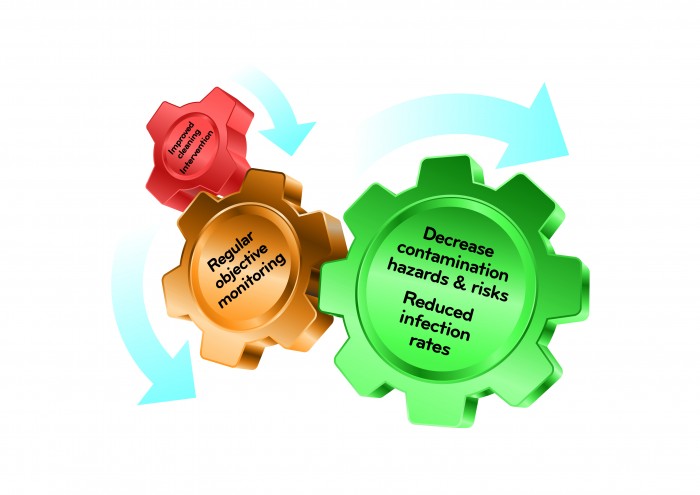 ATP Hygiene Monitoring: instant cleaning verification with SystemSURE
The measurement of adenosine triphosphate (ATP) on surfaces as a marker of cleanliness and risk has been well established and accepted for >30 years and is highly recommended for food safety and HACCP compliance.
The SystemSURE Plus and EnSURE luminometers are self-calibrating instruments that verify cleaning effectiveness and provide objective results in seconds. The luminometers are stand alone and can also be programmed with test locations, test plans, and user names to form the basis of a hygiene monitoring programme. SureTrend software analyses data and enables trend analysis. The ATP system delivers unbeatable performance of sensitivity, precision and reproducibility when used in conjunction with the UltraSnap, AquaSnap and SuperSnap devices. Hygiena's market leading qualities of proven high performance, repeatability and cost effectiveness have made it the system of choice for many leading blue chip companies and government food inspectors. Using a novel liquid stable reagent the system offers better performance and has been independently verified by Campden BRI and Silliker laboratories. Snapshot is a universal ATP test device that can be used with most other luminometers and its superior reagent improves performance.
Hygiena is committed to the mission of providing customers with innovative technologies that are simple, easy-to-use and reliable, with excellent customer service and support. All products are made under strict GMP standards, ensuring excellent product quality and reliability. With over 100 distributors in more than 50 countries worldwide, Hygiena products span the globe.  Hygiena's EnSURE monitoring system measures ATP, TPC, EB, Coliform, E. coli, Alkaline Phosphatase, and allergen prevention swab tests.  Recognised worldwide for accuracy, ease of use, affordability, and outstanding support, Hygiena's ATP Cleaning Verification System delivers instant feedback on surface cleanliness to improve cleaning programs and reduce environmental contamination. Utilising advanced technologies and patented designs, Hygiena manufactures the most accurate, lowest-cost, and no-maintenance ATP system. Hygiena is headquartered in the United States in Camarillo, California. Learn more at www.hygiena.com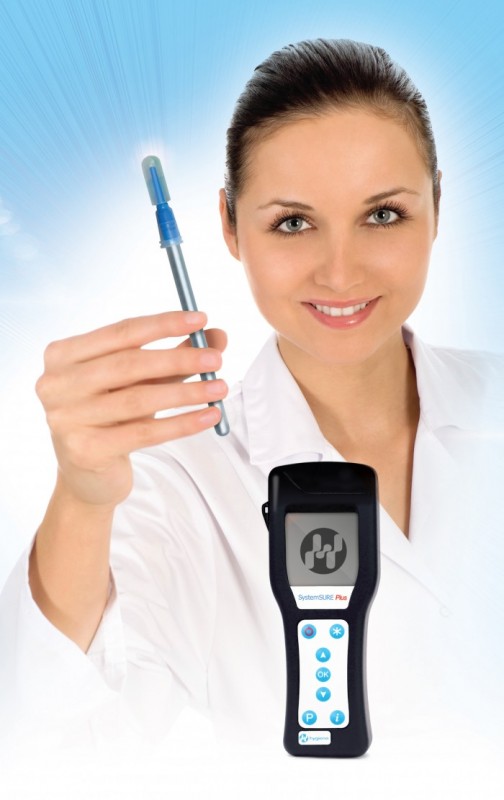 Further reading: