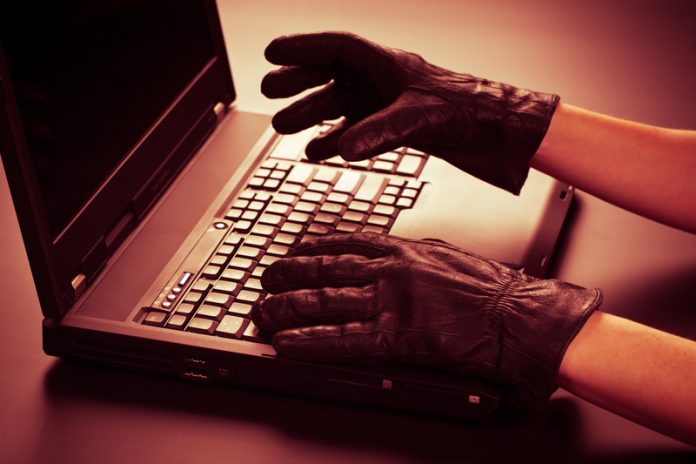 Leading security barometer from Unisys shows that UK citizens fear identity theft over other security concerns such as national security
The 2018 Unisys Security Index™, a leading security barometer which surveys over 1,000 UK citizens, has revealed identity theft as the top worry for UK citizens, with 56% of respondent registering that they were very or extremely concerned. Concerns over identity theft eclipsed those related to national security, the top concern in 2017.
Along similar lines, the survey found high levels of concern relating to sharing personal data with third parties and via social media. Respondents registered concern about how their personal data would be used, and the need for compelling reasons to hand it over to third parties. There was, however, a strong desire from UK citizens to share some medical data with doctors, and personal location data with the police in emergency situations.
Surveying more than 13,000 citizens across 13 countries in August 2018, the global study gauges the attitudes of consumers on a wide range of security-related issues and pressure points across national security, financial security, internet security and personal security and applies a points-based score.
The survey found that eight in 10 UK citizens are extremely or very concerned about security threats generally. In the UK, the overall index score was measured at 149 this year on a scale of 0 to 300, where 300 represents the highest level of security concern. This score represents a five-point increase compared with 2017, the third highest increase globally. The highest levels of security concern were among women (13 points higher than men), younger people ages 18-24 (37 points higher than 55-65-year-olds), and those with lower incomes (27 points higher than those with higher incomes).
Identity theft concerns rise to the top
Identity theft rose to the area of greatest concern within the core index survey this year, as 56% of UK respondents said they were extremely or very concerned about the threat, with bankcard fraud and national security ranked closely behind. This represents a change from the previous year, when national security in relation to war or terrorism was found to be the UK's top concern in the 2017 Unisys Security Index survey. Since the last high-profile terrorist attack in 2017, it appears the general UK public has become more concerned about theft of their identities.
"This is in contrast to last year's findings in which UK citizens ranked national security in relation to war or terrorism as the biggest worry. It may be a sign of a change in the UK public's perception of security threats since the last high-profile terror attack, and people are now more worried about personal finances and their family data being at risk online," said Salvatore Sinno, chief security architect at Unisys.
Outside of the core index survey Unisys asked respondents about potential exploitations of social media and found that 65% of UK citizens were concerned about terrorists using social media to collaborate and plan attacks. In addition, 63% said they were concerned about their social media profiles being hacked and sensitive information shared, with 72% of 18-24-year-olds stating overwhelming concern.
Digital healthcare services in demand
Appetite for emergency help apps that are triggered manually by the user or automatically was exceptionally high this year, with levels of acceptance varying depending on the application, according to the survey results. Nearly eight in 10 UK citizens registered approval of medical devices such as pacemakers or blood sugar sensors that could immediately transmit any significant changes to their doctors.
When asked their opinions around health insurance providers tracking individual's fitness activity to determine premiums or reward safe behavior, 42% of UK citizens said they did not want an organisation to have this data about them.
Similarly, 82% of UK respondents supported emergency buttons on smartphones or smartwatches to send their location to police if they needed help. Only 37% said they would support allowing police to access their location data without granting permission.
Most UK consumers are unaware of innovations in banking but welcome improvements in online retail security
Despite coming into effect in January 2018, less than a third of respondents said they had heard of Open Banking, a system that provides a user with a network of financial institutions' data through the use of application programming interfaces (APIs). Overwhelmingly, 75% of respondents who had heard of Open Banking said they would want to know how their information is being protected by third parties before agreeing to Open Banking. And 20 percent said they were already using Open Banking services.
When it came to retail, 64% of UK citizens said they would welcome having to use a unique code for extra security when making purchases online, and saw it as a very positive move to combat online fraud. In addition, 55% of respondents said they would like all online purchases to be subject to verification.
"When it comes to public safety, 82% of brits are open to sharing their location data the with police using an emergency button, although only 37% would allow police to access their location data at their discretion.
As people become more mindful of sharing personal details online, it's good to see awareness of identity theft is high among the UK public. People are protective of their data, unless they perceive clear benefits in exchange for the data they provide. This is likely linked to the surge in high-profile data breaches in 2018. But as more data breaches occur, companies need to better protect their customers' sensitive information online," commented Sinno.
For more additional results and information on the 2018 Unisys Security Index and to download the UK survey results, visit www.unisyssecurityindex.com.
Editor's Recommended Articles