Transforming your digital and locational project data into better business decisions
At Insimbi we believe that effective and efficient digital information management should be at the heart of everything you do. With more than 20 years of experience in providing IT, Geospatial and Data Management services to the UK infrastructure, environment, energy, and land management sectors, we have a proven track record of working in close consultation with our clients to deliver solutions that meet complex, evolving requirements across the full project lifecycle.
Our core services:
Platform-agnostic GIS & BIM Consultancy
Backed by decades of GIS & BIM experience in the public and private sectors, we offer a full suite of consultancy services to organisations of all sizes, whatever the chosen platforms and technologies, including:
Project management
Solutions design, development & implementation
Data acquisition, capture, management & analysis
Model building
Image manipulation & georeferencing
2D/2.5D Map and CAD drawing production
ETL and Data Migration
Harness the full potential of your company's data through bespoke, fully-automated ETL (Extract, Transform, Load) processes and migration to the cloud, enabling greater understanding, accessibility and analysis of your mission-critical information:
End-to-end ETL process design, implementation & automation
FME® Desktop, FME® Server & FME® Cloud consultancy
Cloud hosting & data migration
Information Management
Insimbi are information management experts that can help you manage your data in the most efficient and effective way possible, removing disconnected silos and pooling your data into a single source of truth whilst meeting business and governance requirements:
CDE/Data warehouse design, architecture, implementation & administration
Digital document/record management
Information governance
Business process consultancy
Business intelligence & analytics
Agile Web & App Development
We develop attractive, user-friendly and accessible web sites and web apps with ease-of-use, security and scalability at their core:
Multi-platform, cross-browser web sites and web apps
Desktop and mobile solutions
Domain/web hosting & management
Quality Assurance
We offer a full range of software quality assurance services from requirements through to release, ensuring your applications work as expected, first time and every time:
End-to-end, full lifecycle software testing
Test management, design, implementation & results analysis
Test automation
Training
At Insimbi we can upskill your employees in numerous areas of GIS, BIM, ETL, Information Management, IT, and related software and platforms, regardless of your chosen technologies:
Bespoke packages tailored to your specific business requirements
One-to-one or group sessions
Remote or on-site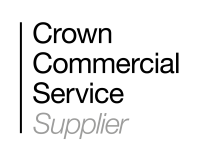 Insimbi consulting Ltd is an approved Crown Commercial Service Supplier, available through the Digital Outcomes and Specialists 6 framework. View our website or contact us for more information.