The Intellin® platform has been created in collaboration with healthcare professionals and people with diabetes, to fully understand their needs, help simplify remote self-management and identify their risk of developing complications.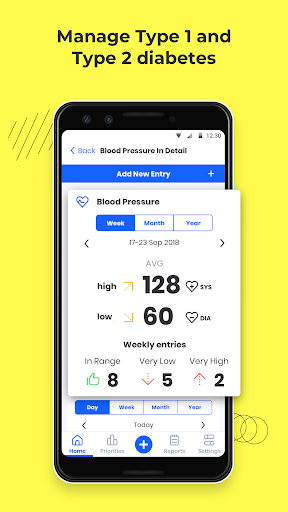 Intellin® is an app for people with diabetes (both type 1 & 2) and a secure dashboard for the healthcare team to allow remote access of patient data. People with diabetes can input data and track their blood glucose, blood pressure, activity, BMI, insulin dose and more. This data is then shared via a secure dashboard with their healthcare team and conversely the healthcare team can input data into the dashboard that is then shared with the person with diabetes.
The company was founded in 2015, by Rory Cameron and Chris Genders. Chris was diagnosed in 2005, ironically whilst he was working for a pharmaceutical company – in diabetes. His wife worked for a company who manufactured insulin, so Chris thought he knew the condition well.
However, this was not the case, the amount of information available, decisions to be made and uncertainty was pretty overwhelming. At the end of the day, everyone's diabetes is different and the idea behind Intellin was hatched – something was needed that would cut out all the background 'noise' that goes with a diagnosis of diabetes and living with it every day, something useful to an individual rather than a population, something that would help someone with diabetes decrease their possibility of complications.
Since then, Intellin® has now been downloaded by over 180,000 people worldwide, has been ORCHA reviewed, is already in use in practices and is ISO27001 and NHS DSPT accredited.