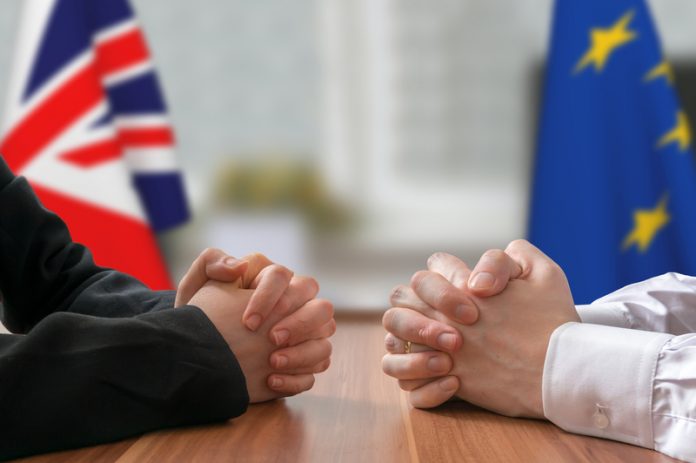 As the latest round of negotiations come to an end, Brexit Secretary David Davis said talks had been "robust" and there was a lot to be "positive" about
Over the last four days, the UK's Brexit Secretary David Davis has met with the EU's Michel Barnier, as well as British and EU officials to discuss citizens' rights, the Irish border and separation issues.
Following delays due to the General Election last month, the Brexit process is said to have moved up a gear recently with 98 British officials engaged in different streams of work at one point.
EU and UK officials are due to meet for 4 days each month, with this week's talks aimed at scoping out points of difference and common ground in those areas that have been identified as requiring urgent attention.
Clarity needed on UK's commitments
In a media conference, Michel Barnier said that the UK needs to "clarify" the nature of its commitments on issues such as citizens' rights and the "divorce bill".
Barnier did say that progress had been made in talks with Davis in areas where the UK's position was clear, but disagreements remained in other areas.
There is believed to still be differences with regards to how citizens' residence rights will be "guaranteed" and how the UK will maintain the common travel area in Ireland.
According to Barnier, Brussels believe citizens' rights should be backed by the Court of Justice of the EU, which is something Theresa May has ruled out.
"As soon as the United Kingdom is prepared to clarify the nature of its commitments, we will be prepared to discuss this with the British negotiators," he said.
The UK and EU have also disagreed about "the rights of future family members or the exports of certain social benefits".
Barnier said there also needs to be clarity from the UK on its position of settling its outstanding debts to the EU when it leaves – the so-called "divorce bill".
The EU has stated that talks won't move on to the subject of future trading arrangements until it judges that there has been adequate progress on separation issues.
.