LumiBio, an ultrasonic dry misting system, is clinically proven to eradicate Sars-Cov-2, on contact, and continues to protect for up to 5 days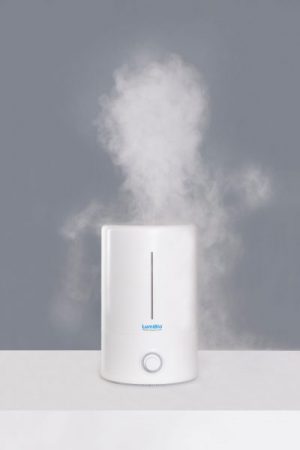 The LumiBio service uses an ultrasonic dry misting system that reaches all surfaces, crevices, and undersides, to give a protective coating. Our treatment is bacteriostatic and on contact immediately penetrates the cell membrane. Working against specific targets the treatment prevents respiration, synthesis and reproduction causing comprehensive damage and cell death, whilst remaining completely safe to human contact.
Each treatment cycle uses our dry mist units to distribute a gaseous active layer. This layer immediately neutralises all pathogens that it comes into contact with. But most importantly it remains active for up to 5 days and will neutralise any newly distributed pathogen that comes into contact with this gaseous layer.
Having neutralised the pathogen, the treatment suffocates the pathogen and it is eradicated.
This cycle does NOT shred the DNA/RNA of the pathogen as occurs with more aggressive attack methods, this therefore avoids mutation and the subsequent re infection that can occur by use of aggressive attack formulas.
As part of the LumiBio service, routine swab testing is undertaken to evidence the efficacy of the treatment. This provides FM and Infection Control teams with the assurances that the areas treated are clean, safe and with pathogen levels controlled. Adding critical data and analysis to existing cleaning audits, CQC and PHE inspections.
We would be delighted to explain more about our Service, we have spent the last 3 months carrying out demonstrations in live Health and Social Care settings, as well as a range of Commercial settings.