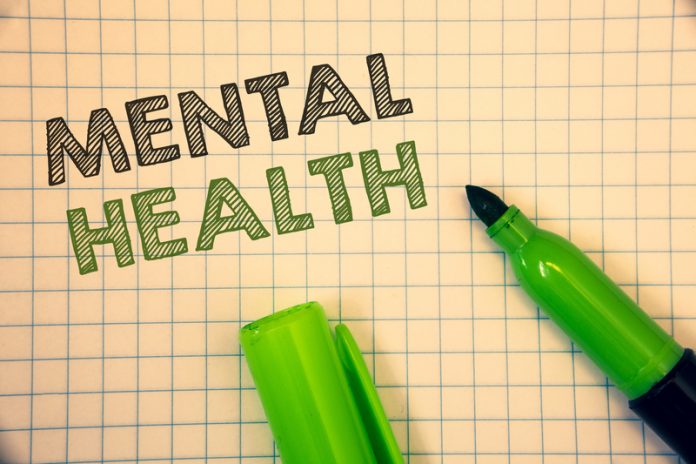 Claudia Marinetti, Director from Mental Health Europe gauges if Europe can meet the emerging challenges around mental health
In September 2018, I took over as the Director of Mental Health Europe (MHE) – a non-governmental network organisation with more than 70 members working in 30 different countries. The well-being of all people has always been a topic close to my heart and
being able to continue my work in a field as important as mental health is a great opportunity and honour. Moreover, this is definitely an exciting time to take over the reins at MHE.
Europe is at a critical juncture, not least for mental health. The European Parliament and the Council of the EU are debating funding for the 2021-2027 period and we are just six months away from the next European Parliament election. Important decisions made
over the next few months by national governments, MEPs and ordinary citizens will decide the direction of travel for Europe for the next decade or more!
MHE has a human rights-based and recovery-centred approach to mental health. We are committed to the promotion of positive mental health, the prevention of mental distress, the improvement of care, advocacy for social inclusion and the protection of the rights of ex-users of mental health services, persons with psychosocial disabilities, their families and carers.
Across all these areas, European states have made real progress in recent years. But our mental health systems are still far from perfect. Agreements like the United Nations Convention on the Rights of Persons with Disabilities (CRPD) or the European Convention
on Human Rights (ECHR) have improved services in principle, but things still need to improve in practice. Earlier this year, MHE released a report –Mapping and Understanding Exclusion in Europe. It is a unique analysis of mental health systems in more than 35
European countries. It found that many mental health services are not compliant with human rights and whilst reform is happening, progress is slow.
The benefits of a human rights-based approach are obvious for the individual – they afford dignity and respect and safeguard against discrimination, violence, exclusion, unlawful or arbitrary institutionalisation, overmedicalisation and more. But there are significant positives for society too – indeed, such an approach leads to more cohesive, resilient and productive communities. In some countries – such as France, Belgium, Ireland, the Netherlands, Portugal and Germany – mental health systems are falling short when it comes to human rights and well-being. Mental health services still feature coercion, forced medication, loss of rights and reliance on involuntary hospitalisation. Across the EU, MHE estimates that at least half a million people with mental health challenges live under full guardianship, a form of substitute decision making which leaves people isolated from society and deprived of the right to make everyday choices about their lives.
With Brexit, trade wars, migration and international security high on the political agenda, it would be easy for EU policymakers to overlook not just mental health, but health policy in its entirety. But if we are going to address existing and emerging mental health challenges in Europe, all key stakeholders need to act now. With the debate still ongoing around funding for the 2021-2027 period, how money is allocated is one route to achieving the systemic change which is needed. Looking ahead to the European Commission's next Multiannual Financial Framework 2021-2027 (MFF), funding should be used to promote human rights compliant and person-centred mental health services based in the community. As a minimum, countries which do not comply with the CRPD, or who aren't
making progress towards compliance, should be penalised when it comes to accessing development funding. We should also make sure we avoid the pitfalls of previous funding cycles when money was used to promote systemic changes, like the deinstitutionalisation
of mental health services, but progress was not rigorously or independently monitored.
Another window of opportunity to achieve change is during the upcoming European Parliament elections. MEPs have one of the strongest European-level policymaking voices. They are well placed to raise an awareness of mental health and to tackle stigma and discrimination. They can ensure the meaningful involvement of stakeholders in EU policy making, back investment in mental health research, promote increased transparency in mental health care and support the continued transition
from institutional to community-based care.
As we approach May 2019, we hope that every voter who recognises the vital importance of mental health will make sure every prospective MEP knows it too. We want more MEPs than ever to back a human rightsbased and recovery-centred approach to mental
health. More than this, we want incoming MEPs to recognise that mental health is not just a policy area in its own right, but an integral part of many other important issues that together can lead to real well-being for all people. Mental health should be mainstreamed
across all relevant policy areas, including employment, education, social affairs, migration and fundamental rights. This all-encompassing approach is the key to providing better support for EU citizens.
The path to change might not be simple, but if we are going to address the existing and emerging mental health challenges in Europe, now is the time to act.
Claudia Marinetti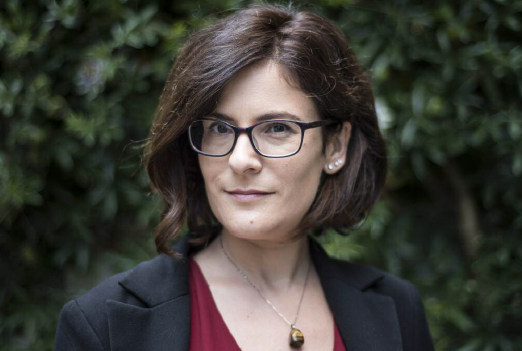 Director
Mental Health Europe (MHE)
Tel: +32 2 227 27 08
info@mhe-sme.org
https://mhe-sme.org/
www.twitter.com/MHESME
Editor's Recommended Articles