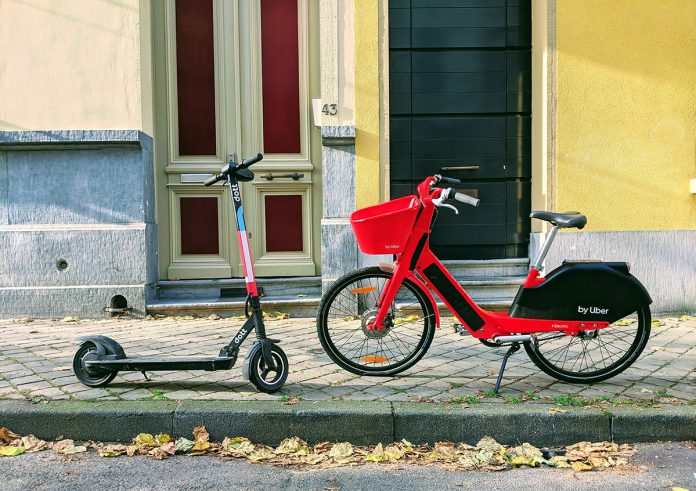 Kristina Stifter, Head of Global Communications at PTV Group, explains e-scooter, ride-hailing and autonomous driving plus how studies show the potential of new mobility services
Cities worldwide, such as Singapore, New York and Hamburg, are testing autonomous shuttle services. Although these self-driving minibuses are still only independent to a very limited extent, experts agree that they offer numerous opportunities for public transport. The German research project "LEA (mini) bus" funded by the German Federal Ministry of Transport and Digital Infrastructure focused on what is necessary to take these self-driving shuttles from test operation to regular operation.
Under the direction of the mobility experts of PTV Group, the research team illuminated the topic from all angles: starting with the status quo and current obstacles right through to the necessary technical sophistication aspect. From the design of infrastructure and legal aspects of issues concerning operation and efficiency in different areas on through to acceptance in society.
Simulation reveals possibilities for deployment
The scientist even went one step further and dared to look into the future by analysing the various deployment possibilities in urban and rural areas in a virtual simulation. What might regular operation look like when all the hurdles have been overcome?
The simulation was able to demonstrate that using self-driving vehicles in public transport, especially minibuses, opens up a multitude of new possibilities for designing more flexible offerings and organisational operations. In addition, it can significantly reduce operating costs under certain conditions as compared to current public transport.
This applies particularly in rural areas where the demand is weak and fully automated and on-demand transport has significant potential. In the urban environment, outlying areas and times can be served well.
However, the study revealed as well, that operations can quickly get inefficient when there is high demand and only limited opportunities to bundle trips. Thus, large vehicle fleets would be required
Regardless of whether a large city or rural community, the key is always the actual conditions on-site. Simulation plays a decisive role here.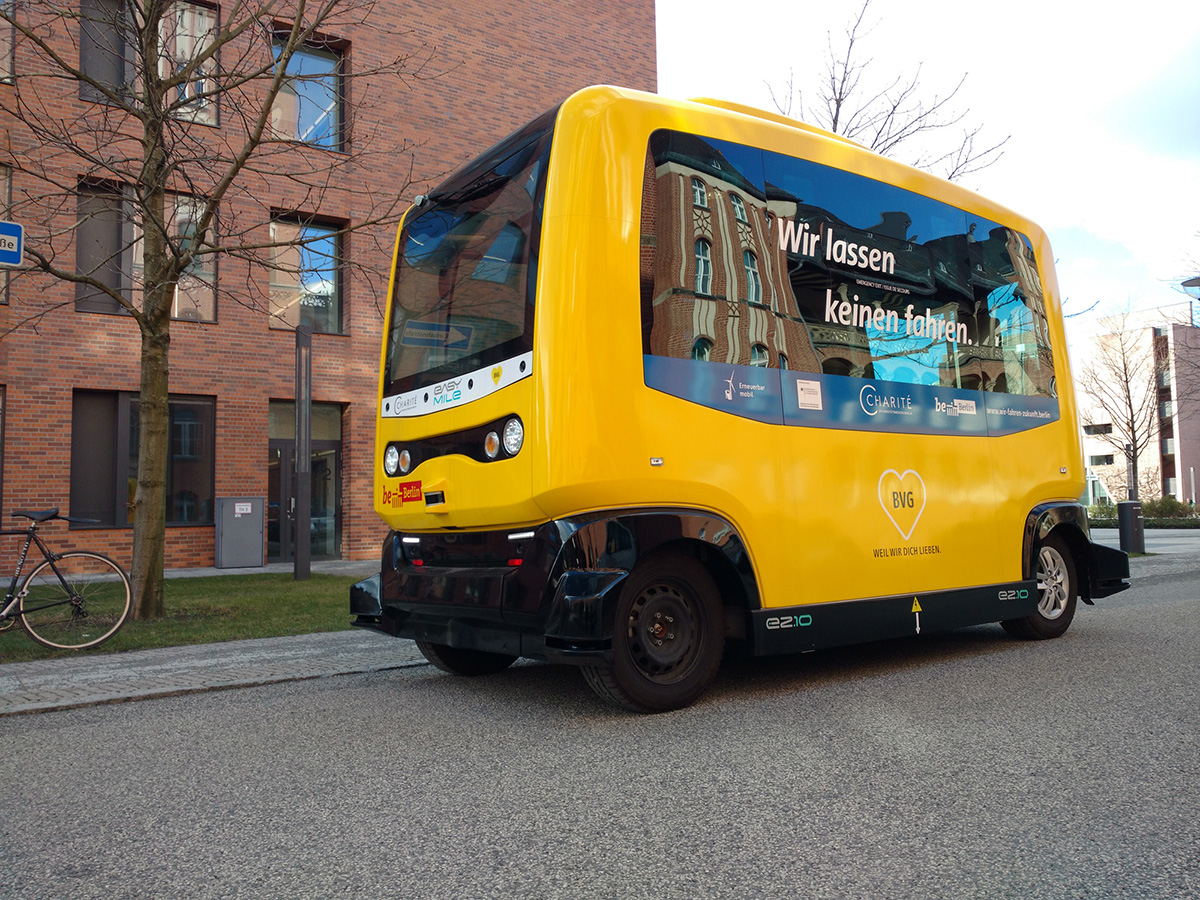 Can new mobility modes contribute to sustainable transport?
Another study conducted by the PTV Group together with the Fraunhofer Institute for Systems and Innovation Research ISI and the consulting company M-Five focused on how eco-friendly new mobility modes are. E-scooters, car-sharing or ride-hailing services such as Uber or Lyft have literally conquered our cities in the last few years.
The study, commissioned by the German Federal Ministry of Transport and Digital Infrastructure, is one of the first to deal in detail with the modal shift and environmental effects of new mobility concepts in passenger transport. The aim was to find out how new services will develop in interaction with conventional modes of transportation like public transport and private cars, by 2030 and 2050.
Two future scenarios
First, the scientists created an extensive market overview of current mobility offerings and the demand for these. They analysed which various factors influence people to change their mobility behaviour.
Using these analyses, the researchers formulated two possible future scenarios. In Scenario A, the "Cautious mobility change," it was assumed that on-demand services will be legally facilitated, but that transport policy and behaviour will change only moderately in the coming years.
In Scenario B, an "Extensive mobility change" was assumed – that is, there will be a holistic, intermodal and thus long-lasting transport policy with the targeted promotion of public transport, as well as bicycle and pedestrian traffic.
The researchers examined a total of four different areas: From the big city to urban and rural areas, on through to sparsely populated rural areas. To validate future solutions, they then simulated various scenarios with PTV software. How efficient are ride-hailing and on-demand services in different areas? How does mileage, that is, the total number of kilometres covered by all means of transport, change? Is there a shift in the utilisation of vehicles?
Sustainable means holistic
As a reference, the researchers compared the futuristic scenarios with a scenario that included all transport-related measures set in motion by the German Federal Government before 2017.
In Scenario A, "Cautious mobility change", new mobility offerings account for 5% of transport services in 2030. In 2050, the share increases to approximately 9%. New and enhanced mobility services initially create new options, which means that they increase the mobility of the population overall. So, the mileage, the total number of kilometres travelled with all means of transport increases by 1.2% by 2030. Despite this additional traffic, new mobility offerings can contribute to the reduction of greenhouse gas emissions. In Scenario A, they decrease at least slightly, by 1.8%.
Even better effects occur in Scenarios B, "Extensive mobility change." New mobility modes account for 11% in 2030 and will increase to nearly 17% in 2050. The mileage decreases by 8% before 2030. During this period, the share of private vehicle usage in urban areas even drops by nearly 14%. The environmental effects are even stronger than in Scenario A with CO2 emissions being reduced by 13%.
The evaluation clearly shows that new mobility concepts must be considered holistically to achieve significant climate and environmental effects. In addition to promoting new mobility offers, conventional, non-motorised and public transport must be strengthened and linked to the new mobility offerings. And private vehicles must become less attractive. From their analysis, the research team derived concrete recommendations for action to encourage new mobility offerings as part of integrated mobility concepts.
PTV Group ensures efficient, safe and sustainable mobility and transportation
There is currently a strong demand worldwide for state-of-the-art technology in the trendy sector of mobility. Recognised as a global market leader, the Germany-based software company PTV Group takes a holistic approach that integrates all aspects of traffic, transport and logistics to create and promote sustainable mobility. Over 2,500 cities already use PTV's intelligent software solutions. Trips and routes for over one million vehicles are planned with the company's tools.
Looking one step ahead is the core principle of PTV's solutions. With software that gives concrete forecasts and calculates exact scenarios and business solutions, cities, companies and people save time and money, enhance road safety and minimise the impact on the environment.
For more information, take a look at our video, Thinking mobility further – answering questions of today, tomorrow and the future.
Please note: This is a commercial profile
Editor's Recommended Articles