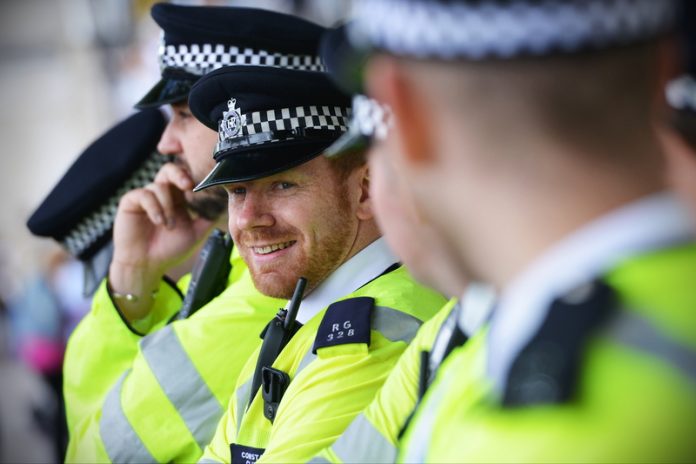 The College of Policing is introducing measures to ensure new police officers are educated to degree level from 2020, in line with the modern force's needs
All new police officers in England and Wales will have to be educated to degree level from 2020, the College of Policing has announced.
It said the training would help police address changes in the nature of crime-fighting, and in the expectations of the public.
"The nature of police work has changed significantly," Chief Constable Alex Marshall said in a message to officers and staff. "Cyber-enabled crime has increased. So has the need for officers and staff to investigate and gather intelligence online and via information technology."
New police officers need degree
After 2020, there will be three possible entry routes to the police service for prospective recruits: a three-year "degree apprenticeship", a six-month postgraduate conversion course, or a specific policing degree.
The degree apprenticeship and postgraduate course will both be paid for by the relevant force, but the dedicated degree programmes will be self-funded.
At the moment, recruitment requirements differ between forces, with some insisting on certain A-levels or a certificate in policing while others ask for relevant experience in a policing role.
The College of Policing, which is responsible for setting standards of ethics and training for the police service, said about a third (38%) of those currently going into policing have a degree or post-graduate qualification.
However, the current workforce does not benefit from the same investment in training and continuous professional development as people in other lines of work, such as medicine or the military, the College argue.
The announcement follows a two-month public consultation on the design and purpose of the Policing Education Qualifications Framework (PEQF). It received more than 3,000 responses, almost 80% of which were from police officers.
Apprenticeship levy expected to address some costs
The money for the apprenticeships, due to be introduced next year, is expected to come from the 0.5% apprenticeship levy that will apply to all employers with a wage bill of more than £3m.
Under the apprenticeship, new recruits will undertake a three-year course, spending 80% of their time on the frontline and the rest completing their degree, while receiving a salary.
The College of Policing is in talks with 12 universities about running the courses. By next summer, a directory of education qualifications for officers and staff will be published, including information regarding recognition of on-the-job experience.
Other changes include plans for all newly promoted sergeants to undergo a 12-month higher-level apprenticeship in leadership and management, a requirement for officers seeking the rank of assistant chief constable or above to hold a master's degree, and a master's apprenticeship for all newly promoted superintendents.