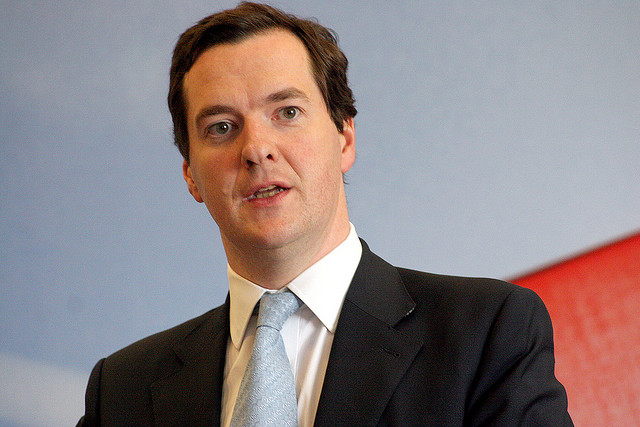 If the Conservatives remain in power funding in Wales would remain higher than it is in England, according to the Chancellor George Osborne…
On the campaign trail in Wales, Chancellor George Osborne reiterated his pledge to negotiate a funding deal for the nation if his party wins the election.
The issue of funding has been a sticky one that has been brought up by both the Welsh parties and the Scottish ones, in particular in regards to the Barnett formula. This is used to calculate how much funding the devolved governments of the UK should be granted and is based on the amount allocated in England. It has been a source of contention for many years, but one that has no real solution.
Speaking during his campaign, Osborne said Wales "would always be better funded than England". He also said Labour had not given a similar guarantee during its time in power.
Osborne also said the Welsh economy had seen significant growth under the coalition government. He said: "The Welsh government criticised almost all the economic policies we have announced, said it would lead to unemployment in Wales – in fact we've created 50,000 jobs in Wales and youth unemployment has halved.
"I'm responsible for the UK economic policy which has created an environment for the whole of the UK where jobs are coming here, investment is coming here and we're able to make the big commitments to the M4, to the electrification of the railways, to improvements to transport in north Wales.
"The Welsh economy has grown faster than any other part of the UK and I think that's a huge cause for celebration – let's stick to the plan that's delivering that."
He said he would negotiate with the Welsh government over the funding settlement, but could not confirm how much this would be. However, Osborne said it clearly had to be within the range set out by economist Gerry Holtham. This puts the figures somewhere between £113 and £116 of public funding per head for every £100 spent in England. The current figure stands at £115.
"Wales would always be better funded than England," he claimed.
"This is a historic moment – the Labour party were in charge at Westminster for years and never committed to this."
First Minister Carwyn Jones called for a minimum funding guarantee for Wales yesterday. He argued the nation could be given such assurances without having an impact on any deal for Scotland.
Elsewhere on the campaign trail, the Liberal Democrats have accused Labour of failing to address complaints that Wales has been short-changed after Ed Balls claimed only his party could provide "fair funding".
Image © Altogetherfool