OT Group Ltd provide supply chain management, and further end-to-end business solutions to support business clients
OT Group Ltd specialises in supply chain management, as well as wider end-to-end business solutions to ensure clients operate effectively and efficiently.
Working alongside customers as a strategic business partner, our experienced account managers become an extension of clients' in-house teams to identify cost savings and process efficiencies – which drive core business objectives and facilitate growth.
The UK is entering the fourth revolution… in which disruptive technologies and trends – such as the Internet of Things, robotics, virtual reality, and artificial intelligence – are changing the way we live and work. As a result, the need for organisations' procurement function to embrace new ideas and technology within their supply chain has never been greater.
Earlier this year, OT Group announced that it had been named as one of only two suppliers on Crown Commercial Service's (CCS) Tail Spend Solution framework – which aims to simplify the supply chain, consolidate deliveries, and provide complete financial oversight.
Armed with OT Group's ecommerce solution, SmartPad – which recently unveiled some key updates for 2022 – public sector departments can access a single procurement platform, which enables full control of expenditure and allows users to order pre-approved products in a fast, easy-to use-manner.
Our solution takes care of the 'heavy lifting' element of dealing with multiple suppliers — reducing time and money spent on sourcing and benchmarking products and prices; and processing orders and invoices — so organisations can focus on the bigger picture.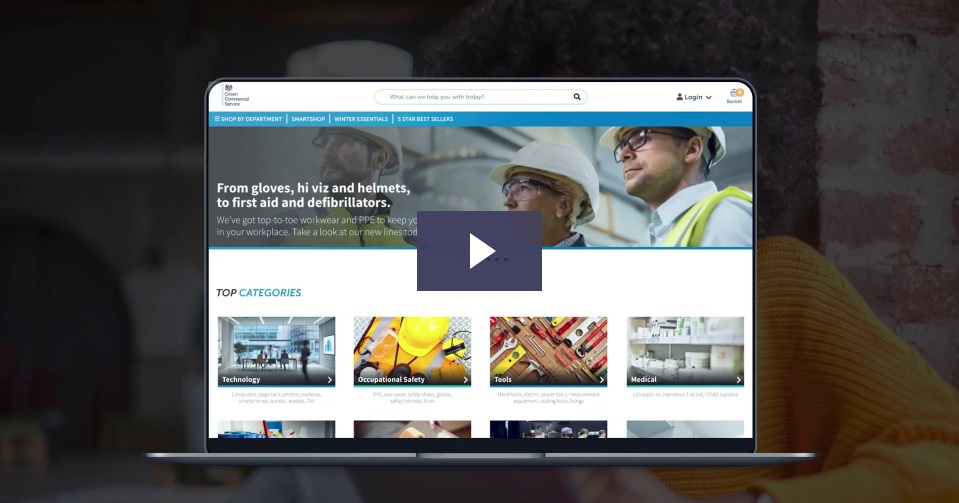 As a UK-based organisation — with over 30 years' experience working with the public sector — OT Group also supports the nation's economy in the process.
But it's not just SmartPad that sets us apart from other suppliers. We offer the very best deal on the procurement of millions of low value products, grant you full visibility and control of what's going on across your business, facilitate agile working, boost productivity, and most importantly, reduce costs throughout your supply chain.
No matter how or where your colleagues work, our dedicated teams provide everything you need to operate effectively and seamlessly in both traditional workplaces and the most complex hybrid models.
What we do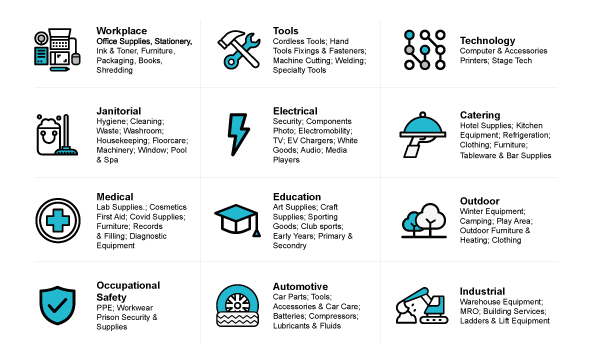 Eight reasons to choose OT Group
We can help you to simplify, automate, and digitise to create efficiencies by taking on your non-revenue-generating tasks, so your core teams can focus on central operations and business growth.
We offer strategic sourcing solutions, meaning that business continuity is guaranteed — even in times of crisis.
OT Group can give your organisation full visibility and control of what's going on across your business, facilitating agile working, boosting productivity, and most importantly, reducing costs.
As an industry-leading business services provider, we can help you to create efficiencies throughout your organisation by consolidating your supply chain — creating more value and providing total cost of ownership.
Using data insight, OT Group leverages analysis to support customers in making more informed decisions.
OT Group can support business change and transformation by not just finding solutions to workplace problems, but by tapping into areas of potential improvement that were previously unknown, so as to remove any barriers to strategic growth.
Through our network of specialist partners, you can be confident that we can deliver on whatever you need, whenever you need it — from distribution to technology to sustainability, we only work with the best.
Our sustainability credentials are clear – we're committed to not just being a responsible business, but supporting our customers in their CSR goals. From pre-vetted supply chains to eco-friendly delivery fleets and everything in between – we can help you meet your environmental targets.
About us
OT Group Ltd incorporates the OfficeTeam, OT Wholesale, Office Depot UK & Ireland, Spicers Ireland and Zen Office brands. Acquired by Paragon Group in May 2020, the organisation has a rich heritage in providing workplace solutions, trading for over 150 years.
Specialists in supply chain management — as well as offering wider end-to-end business solutions providing everything a business needs to operate effectively and efficiently — OT Group is part of the wider Paragon Group, a leading provider of customer communications, identification, graphics, and workplace services with over 120 locations worldwide and over 8,500 colleagues.
The Paragon Group combine generations of experience with the latest innovations in technology and smart data to enable responsive and meaningful interactions between organisations and their customers.