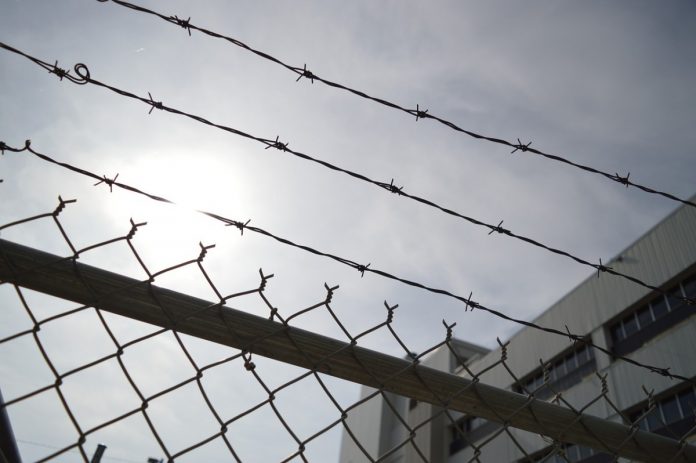 A prison officer pay boost announced by the Justice Secretary has been slammed as "divisive" and inadequate by the Prison Officers' Association
Prison officers at 31 prisons in London and the South East are set to get an immediate pay rise, according to the Ministry of Justice.
Justice Secretary Elizabeth Truss announced a new £12 million package this morning which will mean thousands of prison officers should see their pay boosted by up to £5,000. New recruits in the affected facilities will also start on higher salaries.
"Prison officers do a challenging and demanding job day in and day out," Truss acknowledged. "I want frontline staff to know that their work, experience and loyal service is valued. We also want to attract the best new talent into the service, ensuring we recruit and retain the leaders of the future."
'A plaster over a gaping wound'
However, the Prison Officers' Association (POA) called the measures the "latest attempt at placing a plaster over a gaping wound".
The organisation said the announcement represented "another divisive decision on pay" as part of a "poorly thought out" policy which ignores many grades of staff, including closed grade Prison Officers and Junior Managers, as well as those working within the Private Sector, Secure Hospitals and other Secure Custodial Environments.
According to Truss, new "learning and development opportunities" are also going be made available across the country to help prison staff progress in their career. Staff who take part in the new training scheme will then be required to support and mentor colleagues according to what they have learned.
The government say that the new measures will also give governors at 30 prisons across the country greater freedom and flexibility to recruit locally, reducing the time it takes to get in new recruits. Applicants will be able to visit the prison before they take up post, and should have access to a mentor during the recruitment process.
Prisons and Court Bill on the way
The move comes less than a month after the government was criticised for damning figures on record rates of suicide and self-harm in the UK's prisons, and one week after revelations from BBC's Panorama about drug use, violence and understaffing in some facilities.
Just a few days ago ministers announced the launch of a new frontline service in April 2017: Her Majesty's Prison and Probation Service. HMPPS will replace the National Offender Management Service, and will have full responsibility for offenders in custody and the community, including strengthening security in prisons, tackling extremism and building intelligence about criminal gangs.
The reforms will be supported by measures within the Prisons and Court Bill, building on plans outlined in the Prison Safety and Reform White Pape