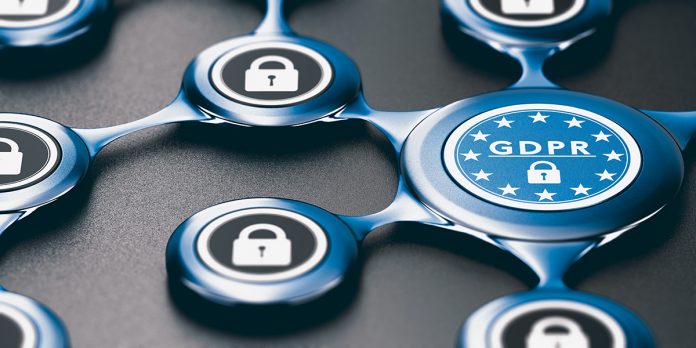 Jason Fahy, CEO, Knowledge Hub explains how organisations are increasing productivity through collaboration
For public sector professionals, Knowledge Hub is the place to go to collaborate online.
For some, 'collaboration' might seem a tad soft or lacking in focus and a more social than professional activity. This isn't so for the Knowledge Hub community, where collaboration is synonymous with increased productivity. Whether sourcing content for research, seeking a rapid answer to a local challenge that is likely to already have been solved elsewhere, or crowdsourcing input to service redesign, the result is increased productivity.
One recent example is the collaborative approach taken by Scottish local authorities who came together to collectively respond to the GDPR regulations that recently came into force. Their shared approach to this common challenge was facilitated by the Digital Office for Scottish Local Government whose Readiness Project helped to remove duplication and save more than £1 million. Knowledge Hub was used by 30 of the 32 Scottish local authorities participating in the Readiness Project to share challenges and find collective solutions to implementing GDPR. The Digital Office reported that this helped to sizably reduce any duplication of effort and ensure a consistent approach between the 30 councils in the Local Government Digital Partnership.
The need to stretch limited public service resources is adding momentum to the growth of the Knowledge Hub community. The reported successes, such as those described in Scotland provide a growing global audience with tangible evidence of the rapid and significant return on investment. The use of Knowledge Hub to harness collective approaches to common global challenges is fast emerging.
With the recent announcement of its appointment as a platform partner of 100 Resilient Cities – pioneered by the Rockefeller Foundation, Knowledge Hub seeks to support the 100RC network of Chief Resilience Officers with the implementation of resilience strategies by making it easy to engage with stakeholders, partners and local communities in the various initiatives.
Salvador, in Brazil, has been the first of the 100 Resilient Cities to seize the opportunity. Salvador is a vibrant coastal city with strong shipping, industrial manufacturing and tourism sectors. Its population of 2.7 million has been swelled by an influx of domestic migration that has taxed public services including education, healthcare and transportation, while the ensuing overpopulation has increased unemployment, informal settlements and poverty. New initiatives have been enacted to increase foreign investment to increase job opportunities, while a government agency was created to provide job training and assist in connecting employers with residents searching for work.
Salvador experiences regular heavy rainfall that can lead to devastating urban landslides. During the last 10 years, the Municipal Civil Defence and other government agencies have assisted in over 19,000 landslide related occurrences, providing support to rebuild property and in many cases relocate citizens. Further engineering work is underway with federal support to stabilise landslide-prone neighbourhoods, but rapid population growth increases the possibility of future risks. Salvador will launch their Knowledge Hub network in early June and begin to engage their communities in tackling identified shocks and stresses covering crime & violence, disease outbreak, inadequate educational systems, landslide, population growth & overpopulation, poverty and rainfall flooding.
Fahy commented that Knowledge Hub is extremely proud of its association with 100 Resilient Cities and excited that Salvador has moved quickly to adopt the platform. He explained that the technology will be deployed in Brazilian to enable engagement in the native language. We talk about our desire to make a difference as a business and it feels as if we can now achieve this on a global level by increasing the productivity of 100 RC member cities through collaboration.
Knowledge Hub is free to public service and not-for-profit organisations and their employees who can access the platform at www.khub.net/sign-up. 
Please note this is a commercial profile
Jason Fahy
CEO
Knowledge Hub
Tel: +44 (0)798 999 6205
Editor's Recommended Articles