As a full-service CRO for early clinical trials in diabetes and obesity, Profil has brought together regulatory and scientific experts so that we can offer you unrivalled service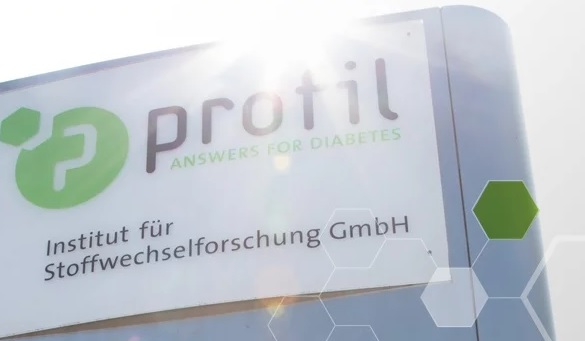 Founded in 1999, Profil[1] has grown to become a full-service clinical contract research organization (CRO) with an excellent track record for professional conduct and scientific expertise in clinical research on diabetes and other metabolic diseases. Profil is certified according to ISO 9001:2015 and ISO 13485:2016.  The company boasts a well curated people database, with over 30,000 entries, a dedicated regulatory department, a fully GMP-certified pharmacy and two in-house clinics. In addition to state-of-the-art facilities, Profil provides a unique combination of regulatory and scientific expertise for implementing the pivotal trials necessary to obtain regulatory approval through FDA, EMA, and other regulatory authorities. The Profil team has over 400 members, including physicians, experts in regulatory affairs and data management & statistics, as well as scientists who are internationally renowned for their contributions in the fields of diabetes, pharmacology, obesity, prediabetes, cardiology, hepatology, nutritional health, medical technology and rule-consistent medical device development. This team has to its name over 360 peer-reviewed publications and a significant presence at international conferences as documented in Profil's annual Science Reports.
Partnership with Profil means access to an unrivalled portfolio of state-of-the-art methodology for the evaluation of drugs and diabetes technology. Profil is the largest glucose clamp study center in the world. With several thousands of clamp hours per year, Profil owns extensive experience with all the various clamp designs for the glucodynamic profiling of (biosimilar) insulins, the quantification of insulin sensitivity, the measurement of insulin secretion as well as the evaluation of continuous glucose measurement (CGM) & continuous subcutaneous insulin infusion (CSII) systems and treatment algorithms. ClampArt® is Profil's novel, proprietary, fully automated glucose clamp device that achieved CE-certification in 2013. Profil also holds a methods portfolio for the assessment of body composition, liver stiffness, vascular function, metabolic fluxes (tracer dilution techniques), energy expenditure, and appetite regulation. Profil's metabolic ward allows the control of nutritional conditions in clinical trials, facilitating e.g. the detection of changes in body composition and faint health effects of nutritional supplements through a high-level standardization of food components minimizing the impact of nutrients on parameter variability.
Profil is co-founder of the EIT Health Knowledge and Innovation Community – a network of best-in-class health innovators backed by the European Union. Here Profil is the leader of two pan-European Innovation Consortia. Whereas CLOSE is dedicated to bringing the Artificial Pancreas to persons with type 2 diabetes,[2] RealWorld4Clinic is about fostering synergies between clinical research and clinical care through an Artificial Intelligence-powered derivation of digital biomarkers from real-world cardio-respiratory health data. In the iPDM-GO (integrated personalized diabetes management goes Europe) project Profil is coordinating the research into iPDM enhancement, implementation and scalability, which is driven by a collaboration with the German Center for Diabetes Research.[3]
[2] https://journals.sagepub.com/doi/full/10.1177/1932296818803588