PTV Group provides the world's leading technology to plan and optimise the movement of people and goods. Let us help you solve your mobility challenge!
At PTV Group, we help cities, companies and people save time and money. Our technology makes mobility more efficient, safer and better for the environment. Be it optimising routes, simulating virtual scenarios, modelling city networks or predicting traffic flow – what can we do for you today?
About PTV Group
PTV Group improves mobility and transport – by using world-class software, data and scientific know-how gained from four decades of experience in planning and optimising the movement of people and goods. Recognised as global market player with German technology, we help cities, companies and people save time and money, enhance road safety and minimise the impact on the environment. Based on our unique expertise in every facet of mobility, we support smooth traffic flow.
In the Logistics business field, our portfolio ranges from software for scheduling transport routes and trips to distribution planning and fleet management, including truck navigation and parking. A special online service provides real-time transparency during the transport process and across the entire supply chain.
In the Traffic business field, we offer state-of-the-art technologies for traffic planning, transport network modelling and simulating across all modes of transport, including real-time traffic management as well as Mobility-as-a-Service (MaaS) solutions.
PTV software is used to develop the European transport model, which encompasses all passenger transport and freight movements in Europe. Our headquarters have been located in Karlsruhe – a centre of innovation and development – since the company was founded in 1979. We currently have approximately 900 colleagues worldwide committed to driving the high performance of our products.
The Movement of People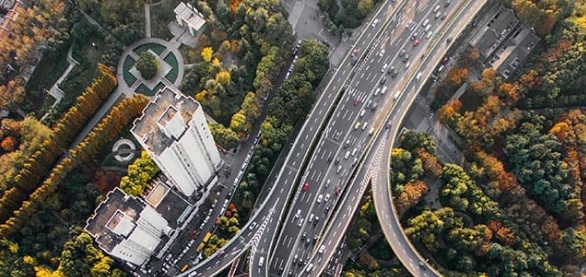 How do people get from A to B in the most efficient way? PTV technology supports modelling and simulating traffic networks, scenarios and solutions. Our software helps traffic and city planners in over 120 countries to organise optimal traffic flow. Around the world we help more than 2.500 cities make smart decisions about their future. Our powerful simulation tools also allow manufacturers and fleet operators to test new technologies and trends in a virtual environment.
The Movement of Goods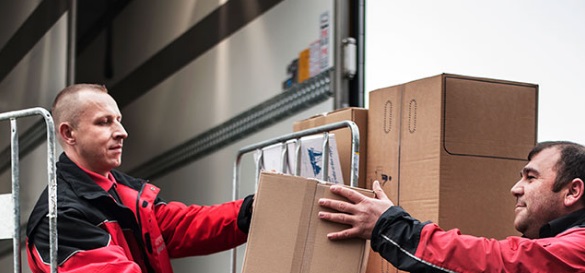 How can goods get delivered to market quickly and efficiently? Our intelligent algorithms help companies in the logistics sector to make the best use of the road – be it route calculation, route optimisation or field force planning. Real-time solutions allow the most efficient use of resources while producing the most economic results. Our customers save time and money – even with a small fleet our route optimisation tools result in 7% – 15% savings!