Creativity, innovation and a strong focus on sustainable and attractive growth are at the very heart of the vision for the City of Varberg to become the Swedish West Coast's Creative Hot Spot by 2025. The municipality is growing quickly and has a population of more than 60,000 residents, mainly due to its location between two expanding regions – Göteborg (the West Sweden region) and Malmö (the Öresund region). Varberg is a stronghold for culture and tourism, and is especially renowned for its 13th Century fortress, long stretches of beautiful beaches and inland deciduous woodland with plenty of small lakes. It is also well known among surfers from all across northern Europe as one of the best places in Scandinavia for all kinds of surfing.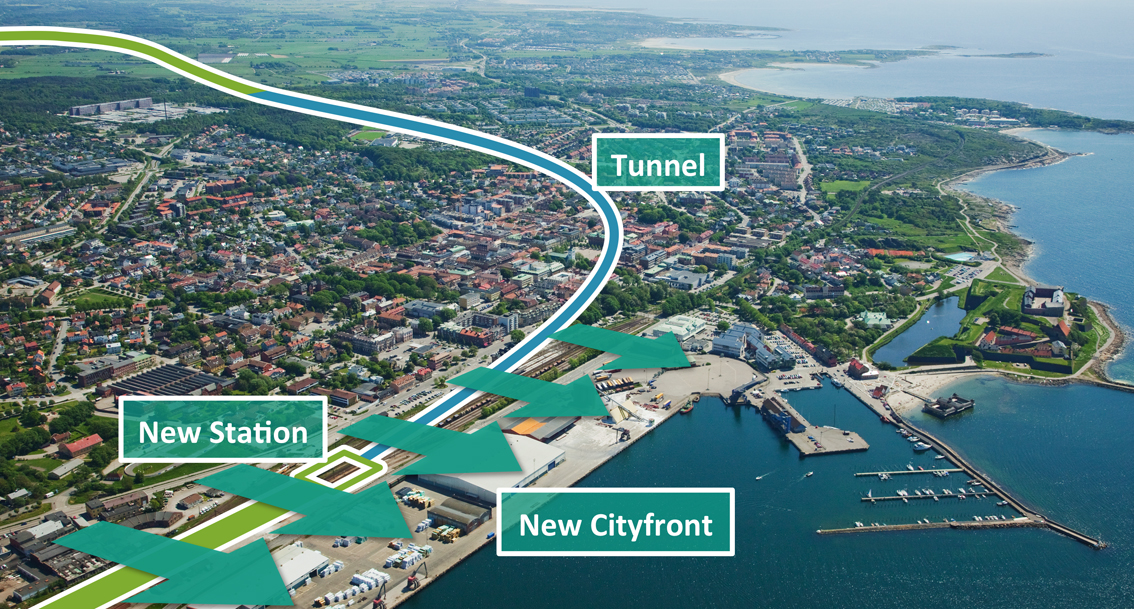 The City of Varberg is focusing strongly on sustainable development and has been acknowledged for its success in bridging the gap between public service and the diverse interests of various partners in society (e.g. commerce, business, industry, development, conservation, culture, etc.). The municipality has a sharp focus on the way ahead, and a portfolio full of solid strategies. In our vision for the future, the City of Varberg has unique opportunities and we are acting on them. We are building a city converging around means of public transportation in a rapidly expanding region. The railroad, which has long created a barrier between the seaside and the city centre, will now be relocated into a tunnel underneath the city. To expand on this opportunity we are moving the harbour in order to further free up land for letting the city reclaim its position as a seaside town. In total, the project will result in more than 500,000 m2 of land for development of our future city front. For people living, working or visiting the city of Varberg, the change will dramatically increase the freedom to experience the coastline. More places of residency, places for eating and meeting, places to shop and work, etc. – comes as a bonus.
In our vision for Varberg 2025 we are striving to be at the forefront of supporting social and cultural aspects of sustainability. The municipality is localised in the middle of a strong academic region. The University of Göteborg and Chalmers University of Technology, the University of Lund and Malmö, the University of Borås and the University of Halmstad are all located well within comfortable commuting distance from Varberg. This is of great importance for our local business climate and for our young. We are focused on consolidating the relationship with our academic allies even stronger, strengthening the position of our own Campus Varberg. The same is true for cultural institutions. For our growth it is key to attract enterprises and institutions that share our idea of building a more sustainable future, in the heart of a progressive region. This means that we are especially on the lookout for academic and cultural institutions, and enterprises with profiles that fit our idea of a modern sustainable city and trying to attract them into investing in Varberg.
It is often stated that the place, and the people and lifestyle associated with it, is everything. If this is true, then the City of Varberg has everything to offer.
Come to Varberg. Share our vision.