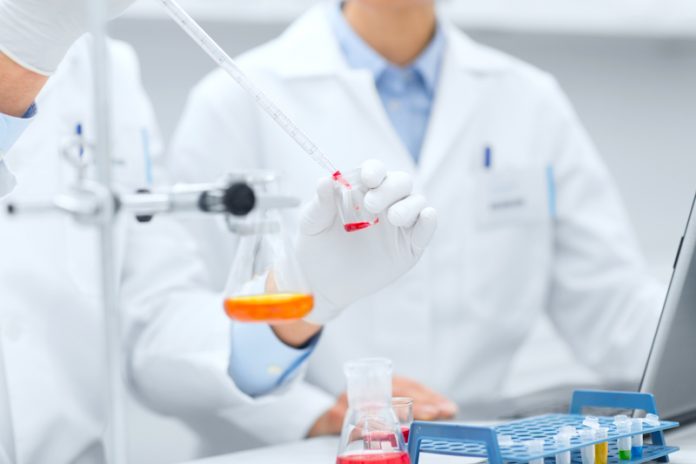 Minister Reza Moridi explains how Ontario is bridging the divide between ideas and application when it comes to science and research
On Earth Day this year, more than 1.3 million people in 600 cities around the world marched to celebrate science and support its public funding. It was remarkable to witness these events because people don't usually get excited about science.
But citizens are increasingly worried that the global progress we have made in combatting the negative impacts of climate change will be destroyed in short order by a recent wave that rejects science as fact and advocates for a rollback in funding of scientific research. Science is under attack.
As an elected official in Canada's largest province, and as a scientist, I am deeply concerned with this trend. Governments have a responsibility to act in the best interest of their constituents by tackling the key challenges that impact everyday lives. Most importantly, this includes our health and the environment; but it also includes the economy, which bridges the divide between fundamental scientific ideas and their practical application.
Ontario is a haven for scientists. That's because we provide them with an environment in which they are free to push the boundaries of innovation. We support the full cycle of research – from the seeds of discovery to commercialisation and global market access.
Global leader
Ontario understands that a knowledge-based economy is the key to health and prosperity and that scientific innovation and economic growth are closely linked. That is why the provincial government works hard to attract the best and brightest innovators and researchers from around the world, keep home-grown talent here and seize opportunities for global leadership.
To build sustainable economic and social prosperity, Ontario has made strategic investments in:
Supporting world-class research and scientists at Ontario's leading-edge institutions;
Building and strengthening an entrepreneurial ecosystem to accelerate the start, growth and success of Ontario's innovative companies;
Catalysing a stronger returns-based risk capital industry to support the growth and retention of Ontario's innovative firms, and;
Ensuring that youth have the skills needed to excel in the modern economy.
Our combined investments have been mobilising and preparing Ontario researchers, entrepreneurs and firms to succeed, compete and create the jobs of the future.
We are making headway. The measured impact of Ontario research is well above the world average. With Ontario comprising nearly half of the research enterprise in Canada, the nation ranks sixth in the world in quality and impact of research. As well, Ontario incubators/accelerators are ranked among the top in the world.
We are also in the process of hiring a Chief Scientist to help the government work smarter and better by relying on evidence and research, feeding the world's best ideas into government policies and programs. The Chief Scientist will formulate a long-term vision and strategic research agenda for Ontario that will help address future challenges and advance the scientific frontiers in Canada and around the world.
Collaborative approach
Ontario's universities, colleges, academic hospitals and research institutes are vital partners with government in ensuring the province remains at the forefront of the global knowledge-based economy. Ensuring that these facilities have modern infrastructure and consistent, predictable funding for research operations is the best way to facilitate the collaboration of businesses and researchers in critical economic sectors. Ontario's flag ship research funding program, the Ontario Research Fund has 2 streams:
Research Excellence, which funds total direct and indirect research operational costs, with an emphasis on projects of significant impact to Ontario.
Research Infrastructure, which makes investments in cutting-edge research facilities and equipment. Since 2003, the Ontario Research Fund has leveraged over $3.8 billion in funding and helped create more than 103,000 training opportunities.
We also support scientists through the Early Researcher Awards program, which helps promising recently appointed Ontario scientists to build their research teams. This world-leading, multidisciplinary program is investing in, generating and attracting a workforce with first-rate skills in science, engineering, creative arts, business and entrepreneurship.
Since the program's inception in 2005, Ontario has given 978 Early Researcher Awards to the province's leading early career researchers, invested approximately $136 million in award recipients and leveraged over $48 million in private and public sector partnerships. This year, our support will help research initiatives such as:
Improving brain flow and function after cardiac arrest;
Developing cost-effective ways to recover metals and reduce the environmental impact of mine waste; and
Evaluating the impact of social media technology on mental health awareness.
Since receiving his Early Researcher Award, Dr. Jason Fish, Scientist at the University Health Network's Toronto General Hospital Research Institute, has rapidly established himself as an emerging world leader in understanding how inflammation leads to heart disease. This research has established an entirely new paradigm in how cells communicate with the cardiovascular system. Dr. Fish continues to leverage his award to attract external funding, train research talents and translate the knowledge gained from his research to the clinic and marketplace.
I invite you to visit the Ontario Ministry of Research and Innovation website for more details on the work we are doing to sharpen our competitive edge. By fostering scientific discoveries, including new technologies, treatments and cures for illnesses, Ontario is mobilising and preparing our researchers, entrepreneurs and firms to succeed, compete and create the jobs of the future.
Reza Moridi
Minister of Research, Innovation and Science
Ministry of Research, Innovation and Science – Ontario
www.ontario.ca/page/ministry-research-innovation-and-science