Rutland reservoir reveals 2 tonne and 180 million year old Ichthyosaur Sea Dragon, approximately 10 metres long
The prehistoric 'Sea Dragon' has been named one of the greatest fossilised finds in British palaeontology. The 10-metre-long skeleton is the largest and most compete fossil of its kind ever found.
When was the 'sea dragon' alive?
Dating back 180 million years during the early Jurassic period, Ichthyosaurs are marine reptiles that resemble dolphins. They varied in size from 1 to more than 25 metres in length and resembled dolphins in their general body shape and were common in Britain until their extinction around 90 million years ago.
'They varied in size from 1 to more than 25 metres in length and resembled dolphins in their general body shape'
Discovered in February 2021, if the identification of the ichthyosaur as Temnodontosaurus Trigonodon is correct, it will provide new details on the geographic range of the species.
The remains of the huge skeleton were excavated in August and September 2021, Mark Evans of the British Antarctic Survey, said "it was only after our exploratory dig that we realised that it was practically complete to the tip of the tail."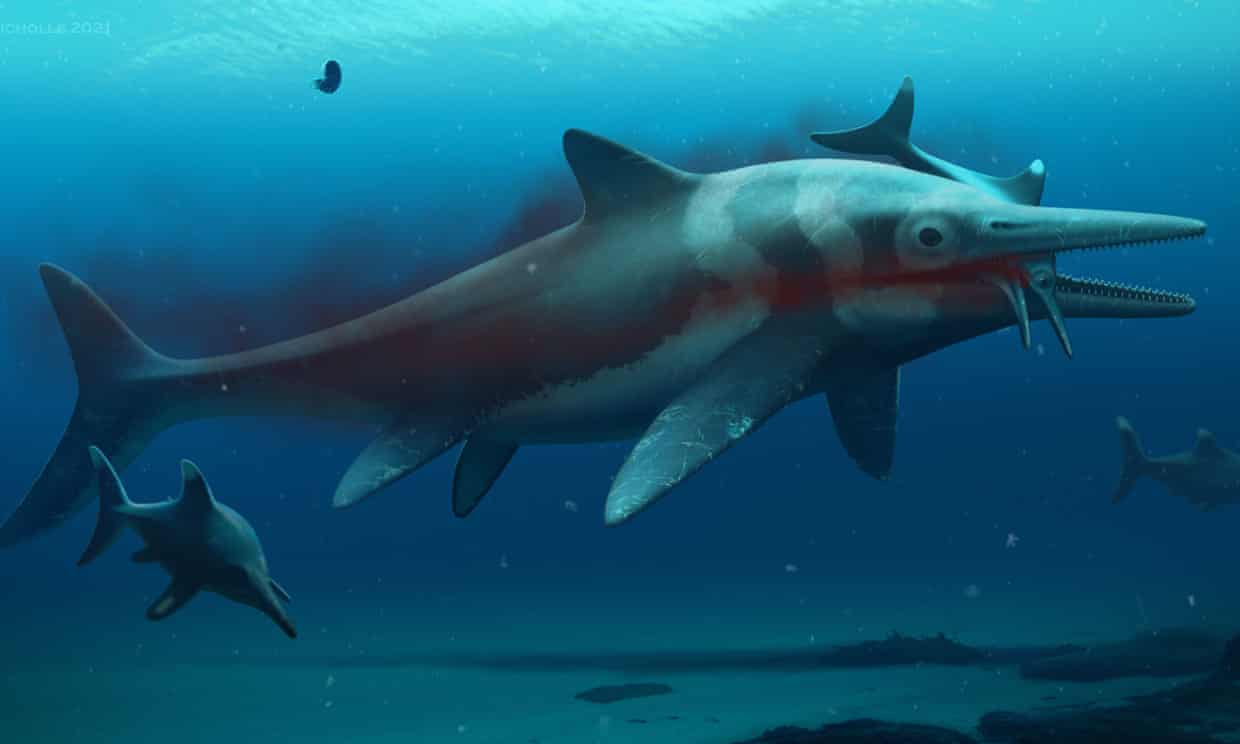 "A lot of people thought I was pulling their leg when I told them I'd found a large marine reptile at work," Joe Davis, who works at Rutland Water Nature Reserve and Conservation Team Leader.
"I think a lot of people won't believe it until the TV programme goes out."
Anglian Water have said they are seeking heritage funding to preserve the fossil and enable the public to view it on site in Rutland.
"We recognise the significance a find like this will have for the local community in Rutland," said Anglian Water CEO Peter Simpson.
It is not the first time Ichthyosaur remains have been found at this reservoir in Rutland, two incomplete and much smaller ichthyosaurs were found during the reservoir's construction in the 1970s, however, none as large or intact as this most recent find.
Weighing over 2 tonnes, the Sea Dragon fossil was wrapped in a plaster jacket, made of wooden splints encased in plaster of paris, due to its extreme fragility.
The excavation of the remains will feature on BBC Two's Digging For Britain on Tuesday at 8pm. Find more information on this new, exciting fossil here.
Editor's Recommended Articles