The UK government's Apprenticeship Levy has been a source of debate since its introduction in 2017, particularly in the adoption of short courses
While the Apprenticeship Levy was designed to encourage employers to invest in apprenticeships and help them fill skill gaps in their workforce, many employers have questioned the system for being inflexible. One area where the system is particularly rigid is in its treatment of short courses.
Currently, the Apprenticeship Levy can only be used to fund apprenticeships that meet certain criteria, including a minimum duration of 12 months and a requirement that the employee spends at least 20% of their time in off-the-job training. This means that short courses, even those that may be highly relevant and valuable for employees looking to upskill, are not eligible for funding under the Apprenticeship Levy.
As a result, four leading trade bodies, who together represent industries employing over ten million workers in the UK, have called for the reform to the Apprenticeship Levy system. In a joint letter sent to the Government, the British Retail Consortium (BRC), UKHospitality, techUK, and the Recruitment & Employment Confederation (REC) stated the government is "holding back investment" in critical training that is vital to train the future workforce and boost economic growth.
A case for short courses in the Apprenticeship Levy
Employers are calling for a broader 'skills levy' made up of short courses, or micro-credentials, which are becoming an increasingly popular way for individuals to gain new skills and knowledge. These courses are typically shorter in duration than traditional qualifications, often lasting just a few weeks or months, and can provide targeted, specific training in a particular area. Alternatively, an employee could take on a number of courses covering a variety of different skills.
These courses are far more flexible and have clear learning outcomes that help learners achieve a range of learning goals.
For employees, it's about gaining new skills to reach career goals, whether that be to move up the career ladder, return to work after a period of time off, or change roles entirely.
For employers, it's about addressing skill gaps, identifying top talent, and nurturing a culture of learning across the business.
There are a number of benefits of short courses with the Apprenticeship Levy for employers. Firstly, they allow businesses to quickly fill skill gaps and respond to changing business needs and market demand. Additionally, micro-credentials allow businesses to understand the distribution of their talent and make effective learning and development plans.
Apprenticeships including short courses will become more accessible to older employees, part-time, or remote workers
If apprenticeships are reformed to include short courses, it will make them more accessible to older employees, part-time, or remote workers. They can be delivered online or in a blended format, making them accessible to employees regardless of their location or other commitments. This can be particularly valuable for employees who may not have the time or resources to undertake a full apprenticeship, but who still want to build their skills and knowledge.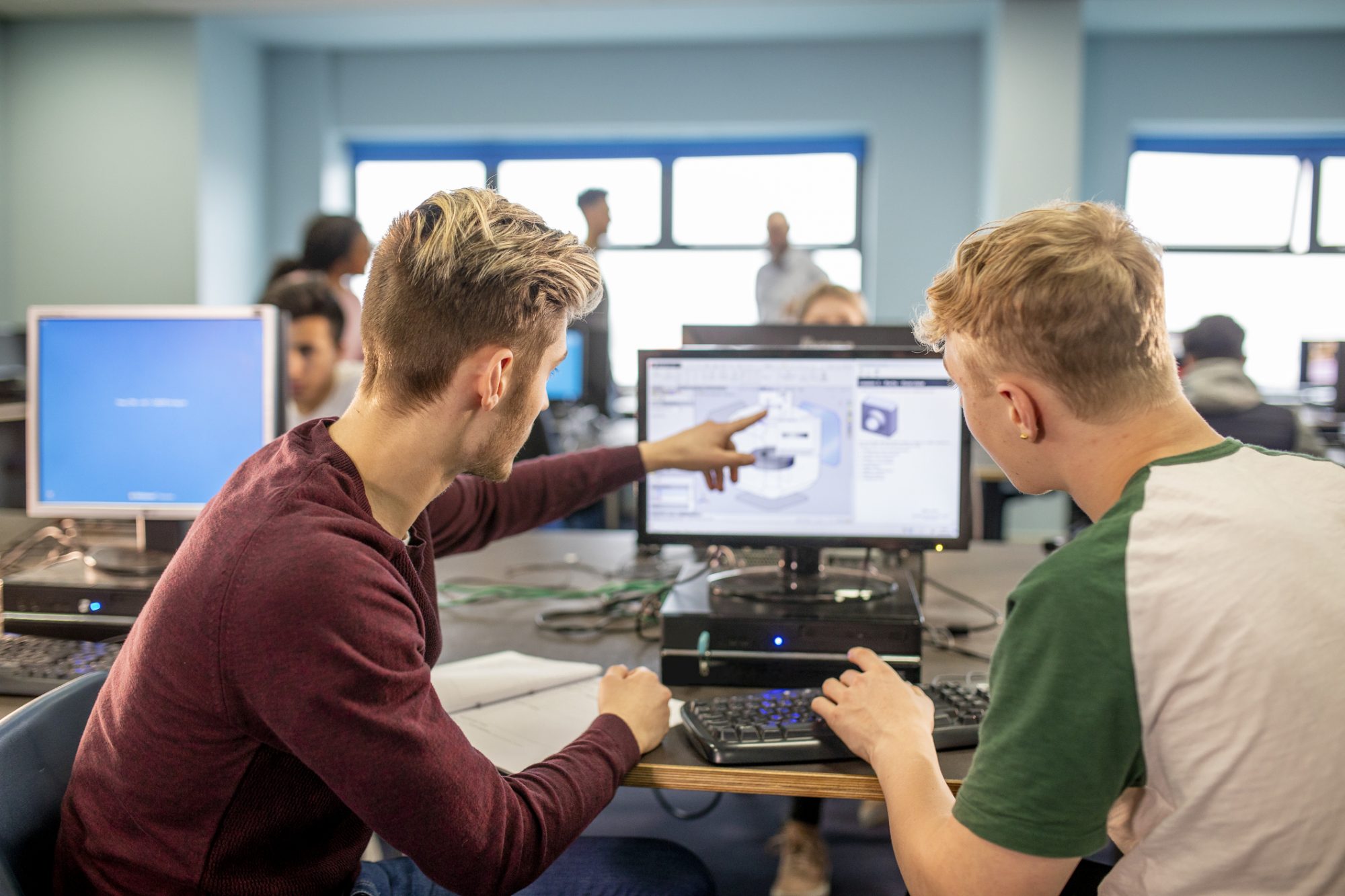 Enhancing learning outcomes through blended learning
There are also benefits to both employers and employees if short course apprenticeships are delivered online, whether that be using a blended model or fully online. If they can be delivered using online learning platforms they will be more efficient, and it will reduce the administrative burden of delivering the training, making it easier for employers and training providers to manage the process.
Using an online platform will also allow employers to track and monitor employee progress, ensuring that the training is aligned with the specific skill needs of the employer, as well as making sure employers know exactly where their employees may need extra training. Employers would have access to data analytics that will help them address any skill gaps.
Additionally, including an element of online learning in short courses means they can be personalised to employees' needs, hopefully making them more enjoyable and engaging, and encouraging more people down this route.
Fostering successful apprenticeships through government-enterprise collaboration
There is a joint responsibility between the government and enterprises to help prepare individuals for the jobs of today and tomorrow. Both have a significant role to play to help ensure apprenticeships are a success by shifting away from the traditional mode of learning and having the right tools in place will enable them to make full use of their expertise.
The government needs to work far more closely with businesses so that they can adapt apprenticeships to address skill gaps and establish a more sustainable talent pipeline. Especially if they are looking to fill roles that require more complex skills or more tailored learning pathways.
It is the role of the government to provide businesses with the support and funding to design and deliver courses that have desirable skills embedded in them, in a way that is flexible for employees. Only then, can we truly address the skills gap and future learning concerns from all angles.
This piece was written and provided by Matt Ravenhill, Director of the Corporate and Professional Learning EMEA at D2L.
Editor's Recommended Articles