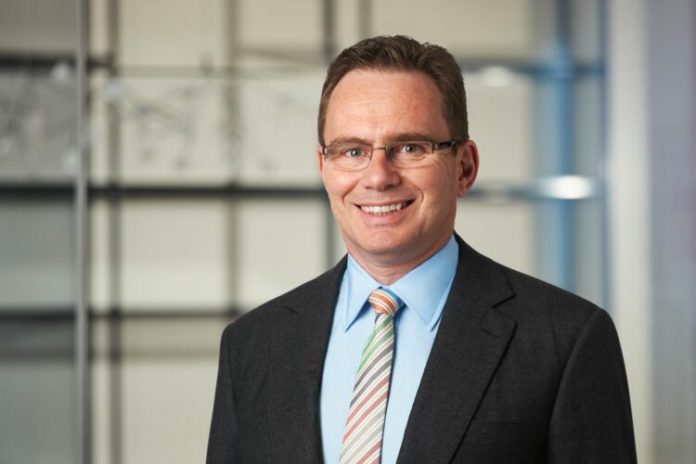 Business Secretary Kwasi Kwarteng has appointed businessman and scientist Sir Andrew Mackenzie FRS as the preferred candidate to chair the UKRI
With a background in both science and business, Sir Andrew Mackenzie has an impressive track-record at the top tier of business. In his early career, he was an academic geochemist and later moved into industry as the Chief Executive of BHP.
Sir Andrew Mackenzie is currently Company Chair of Shell.
'Cementing our position as a global science superpower'
Business Secretary Kwasi Kwarteng, said: "Sir Andrew's impressive track record at the top tier of business will offer UKRI the strong, commercially-minded leadership it needs to cement our position as a global science superpower.
"I look forward to working closely with Sir Andrew as we unleash the firepower of UKRI to drive an innovation-led recovery across the United Kingdom.
"I'd also like to thank the outgoing chair, Sir John Kingman, for leaving an excellent legacy to build upon as we move forward."
Sir Andrew Mackenzie commented: "The COVID-19 pandemic has underscored our dependence on research and innovation, and the exceptional contribution the UK has made to solutions the world can embrace.
"Meanwhile we continue to address the enormous challenge of climate change which will define our generation and the world we leave for our children.
"I am honoured to be offered the opportunity to help guide the work of UKRI and steward the extraordinary talent available in our universities, research institutions, charities, business and governments across the UK."
Tackling industrial and societal challenges
As Chair of UKRI, Sir Andrew will tackle the biggest industrial and societal challenges facing the world today and to help create the successful British companies of the future.
He will work with UKRI's Chief Executive, Chief Finance Officer, and councils to oversee the organisation's funding programmes and research infrastructure.
UKRI Chief Executive, Professor Dame Ottoline Leyser, said: "Research and innovation are key to building a greener, more inclusive and stronger economy, addressing the many challenges we face locally, nationally and globally.
"Sir Andrew's depth of experience, his leadership and his expertise will be a huge benefit to the organisation as we continue to evolve to meet these challenges. I am very much looking forward to working with him to realise our shared ambition for UKRI."
Editor's Recommended Articles