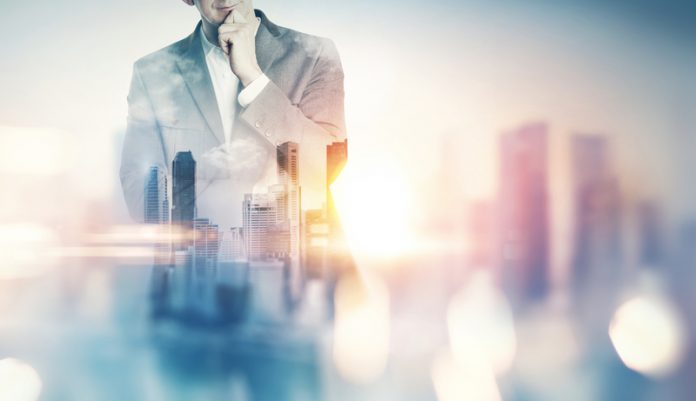 Alison White of PLACEmaking considers why we should rethink our attitude to heritage buildings and if smart working can change our urban landscapes
There's a common assumption that older buildings and especially those with a heritage listing are uneconomical and difficult to use as modern workplaces. For heads of property, the burden of operating from a heritage building often results in a desire to relocate to a bright shiny glass, steel and concrete alternative. Older buildings with no heritage protection are frequently flattened, while with luck, those with protection might be offloaded onto someone else. Without luck, they are mothballed and their long-term survival becomes questionable.
But are the criteria used to appraise these buildings as contemporary workplaces actually fair? True, many will fail to measure up to the 'modern' office building specifications that have influenced workplace design since the 1980s: large open plan, air-conditioned and artificially lit spaces with raised access floors and suspended ceilings. But is it possible that our fundamental way of working, as defined by smart working, is now so changed, that these specifications are now out of pace with what we want from a workplace? If so, then it's time for a recalibration of how we regard our heritage building stock.
Firstly, consider that all buildings are made up of spaces that people can occupy and areas that they can't. An owner funds the whole building, while tenants rent agreed on spaces that typically exclude ancillary areas such as stairwells, lifts, toilets and structure.
Heritage buildings, and in particular town halls often have more of these areas, reflecting the bespoke design and use for administrative and democratic activities. Efficiency ratings are reduced by endless corridors, snaking around between individual rooms and guiding large numbers of people simultaneously accessing, assembling within and exiting chambers or conference halls. Poorly ventilated areas with no natural light are usable only as stores. When all of that gets deducted, what is left is the occupiable space and it's here where these buildings often fall short in comparison with their modern counterparts.
But what if we could squeeze down these ancillary areas? Could we then increase the available space for people to work in and therefore make these buildings more efficient? And what if we recognise that the way we work has changed by not looking to fill these spaces with rows of desks, offices and meeting rooms? Would this make more effective workplaces and would these buildings then stand up better by comparison?
If we don't want traditional office space what do we want?
Smart working enables us to use offices differently. We don't have to be at work all day, every day anymore. We can choose where we go and what facilities we want to use. If what's on offer in one space doesn't suit us, then we'll go somewhere else. Our tastes have changed too: we want characterful and quirky in place of monochrome and modular, with greater emphasis on social and interactive space over isolated solitary offices. We want options that suit our personal tastes, not generic solutions imposed by rank or seniority. We don't want to own desks or offices, instead, we want to be consumers of highly serviced, easily operated and properly equipped facilities. If these features better describe what we need, how would heritage buildings stand up to scrutiny now? Quite well actually.
Let's look at an actual case study: Bristol's Grade 2* listed City Hall was a typical large council building built between the world wars and prominently located in the city, used for public-facing democratic activities and as an administrative HQ.
Can the building efficiency be improved?
Prior to refurbishment, only 40% of the building's administrative area was occupiable. The rest was made up of stores (14%), corridors (26%), lifts, stairs and basic toilets (26%) and structure or walls (6%). The space efficiency rating was 'Poor'.
Post-refurbishment, the occupiable area was increased to 58%, changing the space efficiency rating to 'Good/Fair'. Whilst you'd assume modern office buildings would rate as 'Excellent', that's not always the case and this rating compares well.
The improvements did not directly bring the building's efficiency rating up to speed with modern counterparts, but it did increase by 24%.
Can the effectiveness of a workplace be improved?
More tangible benefits were achieved by how much more effectively that expanded occupiable space is now used and smart working is key to that. Pre-refurbishment the building accommodated 575 people in traditional office space.
The council initially considered a more passive open plan 'desk sharing' upgrade of their workspace. This would have increased the number of people in the building by 250, but it involved the removal of internal walls, something that is not desirable or possible in a grade 2* listed building.
The approach was rejected. It fell short of the council's strategic objectives and the capacity increase was disproportionate to the investment required and disruption caused.
Instead, a smart working solution was adopted. This better supported the service transformation and the investment in mobile technology, telephony and digital systems enabling staff to work from anywhere. Wi-Fi replaced cables and with no need for raised floors, suspended ceilings or rectangular office furniture. Many grand spaces were restored by removing 'modern' infill divisions opening up large areas as originally intended. The building capacity was increased by 1,725 and if measured by the cost per head, this was a significantly more affordable and palatable solution. The result – 30% of the building comprises shared desks, the remaining 70% is a dynamic, shared non-desk based smart working workspace matching modern expectations.
How is the building now regarded?
Although faded by prolonged lack of investment, publicly regarded as old-fashioned and hated by the office workers, the building was still largely intact with many hidden original features, artefacts and furniture. It has now been given a new lease of life; users have been wowed by its transformation into a high performing modern workplace within rooms containing restored decorative features, while greater public access has reinforced its status as an important city resource. Retained as part of Bristol's diverse urban landscape, the restoration of it instead of relocation from it sits better with contemporary attitudes to the upcycling and rejection of the throwaway attitudes of the past.
Caution – changes made to Bristol's City Hall were undertaken only after careful interaction and approval from the planning authorities and English Heritage. PLACEmaking were part of an integrated design team including conservation specialist Peter Carey of Donald Insall and Alex French architects.
Please note this is a commercial profile
Alison White
Co-founder
PLACEmaking
Editor's Recommended Articles