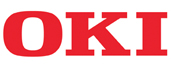 Andrew Hall, marketing manager at OKI Systems (UK), discusses how a smarter workflow helps to drive productivity.
When the government's latest productivity figures were released earlier this year, they showed that UK workers produce significantly less than other members of the G7 group. These figures may not apply to office workers, but they do act as a wake-up call on the need to maintain productivity levels across all working environments. To underline this, recent research from the analyst firm IDC found that 67% of the organisations polled named high productivity as one of their top priorities.
So does this mean we just all need to work harder, or is it more complex than this? While it's easy to blame workers, in many cases it's not their fault at all. Many are hampered by outdated or badly-designed processes which are wasting time and overheads. The same IDC research found that many organisations are squandering away huge chunks of the day addressing document-related challenges, it estimates this leads to a 20% loss in employee productivity, the equivalent of over two working months a year.
Plus, it's not just productivity that is suffering. OKI has calculated that 47% of hidden overhead costs lie in document management and workflow, with the money seeping away throughout input and capture, management, output and distribution, storage and archiving.
This is why OKI and its partners now offer a Smart Managed Document Service to help remove labour-intensive manual document handling through the digitisation of documents for quicker and easier archiving, retrieval and sharing across the organisation within a highly-secure infrastructure.
Working with you, its team will determine the optimal workflow solution for any organisation or department. Through this service it will examine and analyse current processes and workflows and recommend an integrated solution. An ongoing management, review and implementation process ensures that the agreed document workflow processes adapt and keep pace with changes across the organisation.
The solution will comprise a combination of hardware and software to ensure document capture, distribution, management and output is efficiently executed and implemented. Through OKI's sXP (smart extendable platform), a web services based platform, a multifunction printer (MFP) can be integrated seamlessly with corporate applications or third party solutions.
Examples of the resulting automation could include:
Conversion to a paperless workflow with the automated distribution of inbound mail across all departments into a Document Management System (DMS). This will eliminate manual processes, reduce administrative tasks and improve security.
The automation of invoice processing by electronically capturing documents such as purchase orders and invoices using Optical Character Recognition (OCR). This allows for seamless and complete integration into corporate ERPs and accounts receivable and payable processes, while also enabling easy access for retrieval, auditing and approving, saving time on manual paper-based tasks.
The secure capture and digital management of confidential HR documents such as contracts and appraisal forms, improving security, accessibility and removing the need for paper-based files.
The automatic indexing of customer letters in a DMS, CRM or ticketing system, simplifying customer and enhancing customer service by tracking and centralising interactions.
Connections to a network, wireless or web-enabled printer through a smartphone or tablet to print 'on the go' for fast, secure printing.
Tracking and managing print and document policies through remote management.
The service is backed by Smart Support which ensures the maintenance and continued operation of devices remotely, providing consumables when needed and addressing any issues and faults, often before you are even aware of them.
For further details contact OKI now at http://www.okismartprinters.co.uk/contact-us.aspx.
For more information see www.oki.co.uk
Twitter                 @OKIUK
LinkedIn               Oki UK
LinkedIn               Andrew Hall, marketing manager