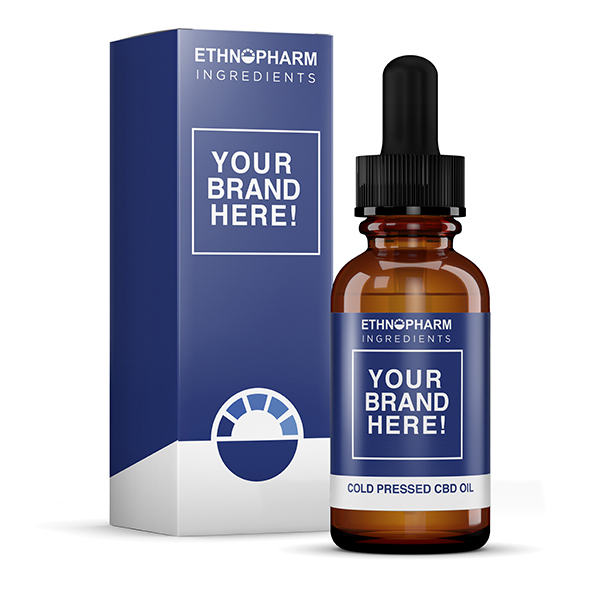 Liam McGreevy and Elliott Findon from Ethnopharm Ltd highlight the key factors businesses must consider in order to set up a successful CBD brand, including; regulatory guidance, compliant product sourcing and labelling requirements
The cannabidiol (CBD) industry is one of the fastest-growing markets in the world and is expected to be worth £2 billion by 2025. Two recent surveys estimated that 4-6 million people have tried CBD in the UK alone, and you can now find CBD in major retail stores and advertised on television.
After years of being a niche product, CBD has now hit the mainstream and many entrepreneurs and established brands see the opportunity to capitalise on the growth. While it may seem relatively simple at first, there is a lot to consider when taking your first steps in entering this new market.
Know the laws and regulations
Having a deep understanding of the laws and regulations surrounding CBD and other cannabinoids is crucial before you begin sourcing products and building your brand. Failing to do so could lead to hefty fines, criminal convictions or even jail.
CBD is legal across the majority of European Union (EU) member states but businesses should always research to ensure your products comply with the law in your jurisdiction, and companies such as Ethnopharm can assist you in ensuring you are complying with your local regulations.
Setting up your business
It is crucial to have all the correct legal documents in place at the start of the business to avoid banana skins down the track. Whether you are in business on your own, or in partnership with other people, good Shareholders Articles of Association are crucial to setting the right structure for the running of the business. Who is doing what, how are decisions made and when, and what happens when the business needs funding or a change of direction? If you manage to successfully grow your business and look to bring in other partners or investors, or to sell the business, having a good administration structure is extremely important.
Get a bank account
Every business needs a bank account and CBD businesses are no different, but unfortunately at the moment the banking industry is still wary and making it difficult for CBD companies to open bank accounts.
Although CBD is legal across most of the world the banking institutions still see these products as being high risk with potential links to money laundering, which is far from the truth for CBD retailers, but it takes time to break these barriers down.
There are some banks that are supportive, and companies are also known to register their business under a non-CBD associated name and trade under the CBD brand.
Branding
Building a brand's image can determine its product lines and offerings. Carry out market research to determine your target audience and create a brand identity and image that your customers engage with. Markets you may want to focus on are health and wellness, sports and fitness and beauty and cosmetics. In a competitive market customers buy into brand ethics so be sure to tell a story and stick to your values.
Find compliant suppliers
Hundreds of companies out there will supply you with bulk ingredients or finished products, white label, private label or bulk CBD opportunities. Each has their advantages and disadvantages.
Branded CBD products:
Most CBD brands are looking for resellers of their products to build their brand presence and drive more sales. This can be a great way of entering the CBD industry with minimum investment.
Pros: Low minimum order quantities.
Cons: Limited control and smaller profit margins.
White label
White label CBD products are formulated and manufactured by an original supplier and then rebranded and packaged by other companies. This is a very popular option for start-up businesses and it is estimated that 90% of CBD brands in Europe are produced under white label. Before choosing white label it is important to consider how transparent your supplier is. Many can provide 3rd party lab reports and certificates of analysis but can they provide information on the whole process from cultivation to manufacture?
Pros: Unlike reselling existing brands white label allows you to build your own brand. Meaning you have complete control of branding your business. White label suppliers usually have low minimum order quantities meaning you can build a CBD range quickly with minimum expense.
Cons: Although white label gives you the opportunity to build a brand, the ingredients and formulation within your products can be sold by the white label manufacturer to other brands. This means although your brand is unique your product almost certainly won't be this can make it hard to stand out in a saturated market.
Private label
Similar to white label, private label is where a manufacturer formulates a custom product on your behalf. This means you get a unique custom-built product branded to your requirements.
Pros: Unlike White label, private label gives you more control over your finished product.
Cons: Private label is more expensive, often with higher minimum order quantities.
Labelling requirements
After choosing a reputable supplier and products it is now time to turn your focus to labelling requirements for your CBD products. The legal requirements can be complex, whether your product is food, cosmetic or vape, the safety of the ingredients is paramount within the EU, and if your product is not labelled correctly this can result in significant fines and reparation work, particularly with major high street retail chains.
Marketing
Marketing your CBD brand can be tricky, usual forms of paid digital advertising such as Facebook and Google are off-limits for CBD companies as both Facebook and Google restrict cannabis product advertising on their platforms. This means CBD marketers need to get creative to push their brands. Facebook, Instagram, and Twitter are great places to reach your target audience through organic likes, post regular updates and product testimonials to your social media pages to boost engagement. Making use of influencers is a very effective way to spread the message of your brand.
Sales & distribution
Once you covered off the company, product, labelling and branding, you need to start generating revenue! Sales channels are the same for CBD products as any other, D2C ecommerce or B2B into retailers.
If you have carried out some initial market research, you should have an indication of where the majority of the value is. For a small company without big retail connections D2C is a good way to get early revenue and brand traction while you work your way into the retail channels. Payment merchants can be an issue, for which Ethnopharm has a ready-made solution.
Major retailers bring huge consumer footfall but require significant marketing budget to increase the awareness of those consumers and convert them to buyers while in store, therefore smaller specialist health food retailers are a good early avenue to generate consistent bulk orders.
Ethnopharm is a key resource for the cannabis industry, their experienced consultants can assist you with regulatory guidance, compliant product sourcing, labelling requirements, branding and marketing, and distribution channels.
Please note: this is a commercial profile.
Editor's Recommended Articles