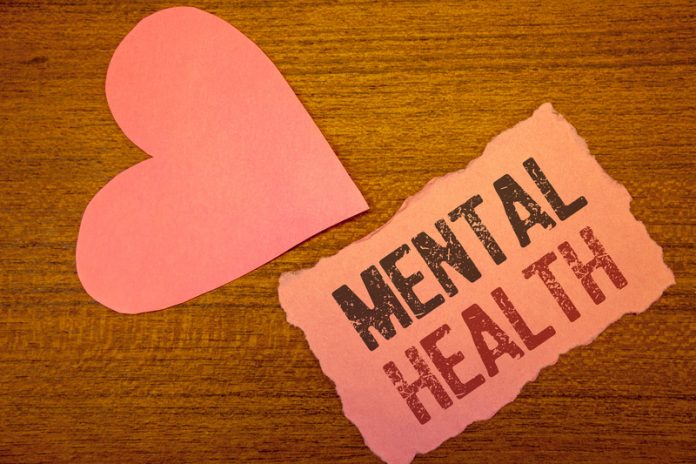 Dr Alistair Thomson, MindEd Consortium Executive and Fellow of the Royal College of Paediatrics and Child Health (RCPCH) details the importance of tackling the growing number of child mental health cases arising in the UK 
Barely a day goes by without children and young people's mental health hitting the headlines. And all too often it is not for the right reasons. Long waiting times, children being admitted due to inadequate community resources, children being placed in adult wards due to bed shortages and growing numbers of children being diagnosed with mental ill-health to name just a few.
In recent months there have been reports of an increase in teenagers turning to self-harm with medications or implements. A study by Cardiff University 1 found that young people are using social media to share images of other people as well as themselves self-harming. The issue of self-harm was highlighted on a global scale in March as Zayn Malik of the popular pop group One Direction 2 announced his departure due to stress, resulting in thousands of 'One Directioners' taking to Twitter urging other fans to '#cut4zayn'.
The UK has one of the highest rates of self-harm in Europe. There has been a staggering 68% increase 3 in children and young people being admitted to hospital over the last ten years because of it. So what can we do to change this behaviour and ultimately reduce this statistic?
Educating children and young people early plays a vital role. That is why the Royal College of Paediatrics and Child Health (RCPCH) has called on all political parties to commit to making Personal, Social and Health Education (PSHE) lessons in all schools compulsory. It is a call which gained support from the Education Select Committee earlier this year as well as the Royal College of Nursing, the Faculty of Public Health, the Association of Directors of Public Health and the British Association for Sexual Health and HIV. The policy also received strong public support in a poll 4 commissioned by the RCPCH in March this year – 82% of UK adults confirmed they would back such a measure.
Working with professionals to improve children's mental health
However, it is not just through the direct education of children and young people that children's mental health may be improved. Last year, the RCPCH, as host of a Consortium, was the venue for the launch of MindEd 5. This e-learning resource is designed for anyone working with children and young people, (in particular those outside the health care professions), and aims to equip them with the skills needed to identify a young person at risk of developing a mental health problem at the earliest opportunity.
There are 850,000 children and young people with a mental health problem, yet 75% do not get the help they need. Part of the problem is that the people around them do not know what they need to look out for. A poll 6 commissioned by the MindEd Consortium last year highlighted this further. It found more than half of adults lacked the confidence to approach a child, or a parent of a child, whom they suspect to have a mental health problem, in case they are mistaken.
A year on, over 14,477 users have signed up across the professional spectrum, over 24,653 sessions of e-learning have been completed and a huge number of professional and voluntary bodies are weaving it into their CPD and training programs. But there is still a long way to go if we are to reach the 1 million adults who work with children and young people – a good place to start is in the classroom. For example, we know we have reached over 3,000 teachers and around 400 pre-school workers but with over 400,000 teachers in England alone, it is clear we've barely touched the tip of the iceberg.
We need to ensure those around children have the skills to spot the signs of a child in trouble. MindEd is a resource that is available now and will help do that. We have to ensure that schools – and others – know about it and use it.
Supporting children early
Earlier this year, the Duchess of Cambridge added her voice to that of Royal Colleges, charities and campaign groups to raise awareness around children and young people's mental health. The Duchess supported charity 'Place2be's' launch of Children's Mental Health Week by releasing a video message 7 in which she talked about the number of young people struggling to cope with challenges of growing up in the world today: challenges like bullying, bereavement, domestic violence and family breakdown. She emphasised the need for early support for these children as many of these experiences can trigger mental health problems like self-harm, anxiety and depression.
Just 2 months after this message was released, the Department for Education has awarded the Consortium, again hosted by the RCPCH £560,000 8 to continue the work of MindEd and develop a resource targeted at parents and carers. This will give them advice, information and guidance around children and young people's mental health. The e-learning will go live in 2016 and will address many of the issues the Duchess raised in her video message.
However, with increased mental health awareness comes an increased need for professional support. That puts pressure on an already stretched Child and Adolescent Mental Health Service (CAMHS) so it remains vital for the Government to monitor and invest in this area.
In the wake of the general election, we saw Coalition Government 9 commitments in England invest £1.25bn in mental health services, with £250m being targeted at children's mental health over a 5 year period. This was backed up with Future in Mind, which sets out a comprehensive strategy to promote, protect and improve children and young people's mental health and wellbeing. Great news for CAMHS but this money must be spent in the right places – something the RCPCH has called on the next government to prioritise.
The RCPCH's 'Vision 2015' 10 document calls on all political parties to commit to run a regular B-CAMHS survey to identify the individual need for services around the country and to develop a mental health action plan to encourage early intervention. Only by doing this can we target those most in need and begin to transform negative headlines into positive stories. Our message to policy makers is a clear one. To reach the thousands who turn to self-harm and others struggling with growing up in the world today, we must educate young people early, assist those caring for them to help them to the best of their abilities, and ensure additional support for CAMHS is targeted at those areas which need it the most.
1 http://www.bbc.co.uk/news/uk-wales-31878391
2 http://www.dailymail.co.uk/tvshowbiz/article-3011449/Hysterical-One-Direction-fans-spark-concerns-self-harming-disturbing-hashtag-trends-Twitter-Malik-quits-chart-topping-boyband.html
3 http://www.youngminds.org.uk/training_services/policy/mental_health_statistics
4 http://www.rcpch.ac.uk/news/nine-ten-britons-callchildren%E2%80%99s-healthcare-be-priority-nhs
6 http://www.rcpch.ac.uk/news/thousands-young-people-risk-%E2%80%98slipping-through-net%E2%80%99-dueadults%E2%80%99-lack-mental-health-awareness
7 http://www.place2be.org.uk/our-story/news/hrh-the-duchess-ofcambridge-supports-uk%E2%80%99s-first-children%E2%80%99smental-health-week/
8 http://www.rcpch.ac.uk/news/rcpch-wins-%C2%A3560000-supportchildrens-mental-health
9 http://www.rcpch.ac.uk/news/rcpch-responds-%C2%A3125b-boostmental-health-services
10 http://www.rcpch.ac.uk/system/files/protected/page/RCPCH%20Child%20Health%20Manifesto%20WEB_0.pdf
Dr Alistair Thomson
MindEd Consortium Executive and Fellow
Royal College of Paediatrics and Child Health.