Riccardo Campione and Dr Alain Imboden, Associate Professors at Les Roches Global Hospitality Education in Switzerland, discuss the top technology trends in hospitality for 2019: AI, IoT, blockchain and cryptocurrency
Technology is transforming the way travellers interact with brands before, during and after their journey. Far from pulling hospitality away from its soul as a people-centric industry, the adoption of new technologies allows businesses to deliver greater personalisation and better service. With the help of artificial intelligence (AI), the Internet of Things (IoT) connectivity and other new technologies, businesses can offer a more engaging brand experience while meeting and even anticipating guest needs.
Artificial intelligence (AI)
From chatbots and robots to machine learning, AI is already present across the hospitality industry. But the technology has the potential to evolve much further, bringing customers a convenient on-demand service, greater personalisation and closer engagement with brands.
Over the last few years, travellers have been meeting robot butlers and concierges in hotels like Hilton's Connie, powered by IBM Watson AI technology. Able to answer guest questions, handle check-ins and deliver discreet room service, these helpful robots can lessen the burden on human staff, enabling them to spend more time with guests who seek personal interaction. Customer service robots have also been appearing in retail stores and airports; SoftBank Robotics' Pepper, a humanoid robot developed with IBM Watson, has been introduced at Munich Airport and Václav Havel Airport Prague, where the robot informs and entertains passengers by dancing and offering to take selfies.
Gartner predicts that 85% of customer interactions will be managed without a human by 2020. On Airbnb, travellers receive customised search results based on their browsing and booking history thanks to powerful machine learning algorithms. And chatbots, already in use by leading travel brands such as KLM, Kayak and Booking.com, provide customers with useful information, personalised recommendations and rapid response times. But AI also offers businesses an opportunity to further reflect their personality and develop brand loyalty.
At The Cosmopolitan of Las Vegas, guests are invited to text Rose, the hotel's "resident mischief-maker" and chatbot, for VIP access to clubs and other insider tips, as well as room service requests. In addition to serving as a virtual concierge, Rose answers guests with humour; tells the bot, "I love you," and Rose replies with a diamond ring emoji and the message, "Back that up with some hardware and we'll talk." Guests who interact with Rose are said to spend 30% more in the hotel than those who do not, and are 33% happier when they leave.
Facial recognition and voice technology
While technology is not a replacement for human interaction, lifelike features can make technology more appealing to users. Intuitive attributes, such as facial recognition and voice activation can offer users a faster service and better customer experience.
At Intercontinental Shanghai Wonderland, face scanners enable guests to verify their identity at check-in, pick up a digital room key and gain access to the dining room at breakfast. The hotel has partnered with Chinese messaging and mobile payment app WeChat to offer travellers a seamlessly connected experience.
Ebookers, a travel site owned by Expedia, has introduced SenseSational, an online tool which uses real-time facial recognition software to track users' faces as they look at certain images and sounds on screen. The tool then reveals the user's identity as one of four "tribes" – The Adventurer, Culture Collector, Sun Seeker and Bon Vivant – and suggests destinations and activities that match the tribe's travel preferences. Beyond the screen, facial recognition could have other practical uses soon, such as enabling swift check-in at meetings and events, and quick access to public transportation systems.
Many hotels have added in-room smart speakers and voice assistants that let guests simply say what they need, but this technology is also still in its early stages. Besides enhancing the guest experience, voice technology can improve back-of-house efficiency as well. Two Roads Hospitality has partnered with Amazon and Volara to develop a customised Alexa for Hospitality platform that facilitates daily tasks for staff, such as identifying maintenance problems or signalling that a room is ready for check-in.
The Internet of Things (IoT)
A guest unlocks the door with her smartphone, walks into her room, and based on past preferences, finds that the air temperature, lighting and music are set to just the right levels. Such are the possibilities of IoT technology, which offers guests a growing range of options to personalise their environment using an in-room tablet, smart speaker or their own smartphone.
Luxury hotels like The Plaza New York, Aria in Las Vegas, The Torch Doha in Qatar and GHM Hotels have all introduced high-tech smart rooms. Meanwhile, Hilton has developed its own proprietary IoT platform, and Marriott has partnered with Legrand's IoT programme and Samsung's ARTIK cloud-based IoT platform, with both hotel chains aiming to roll out IoT connectivity across their properties.
Further integration of the IoT within hospitality could prove especially attractive among mobile-savvy Millennial and Gen Z travellers. Notably, such technology may also help hotel groups set themselves apart from tough competitors like Airbnb and HomeAway. A seamlessly customised experience is challenging for private residences or boutique hotels to offer, even if they have some smart technology on the premises.
Blockchain and cryptocurrency
Offering transparency, security and control, blockchain technology has the potential to change business models across industries. It can revitalise loyalty programmes by ensuring that points are kept securely and can be exchanged across multiple platforms; Japanese e-commerce platform Rakuten has announced plans to transition its loyalty points into Rakuten Coins, its own digital currency.
Blockchain transactions also eliminate the need for third-party mediators. LockTrip (LOC), blockchain-based hotels and vacation rentals marketplace, enables hotels to manage bookings and guests to make reservations without a commission being taken from either side. Travellers can browse hotel listings with prices given in LOC, a cryptocurrency whose exchange rate is shown in real time. To book, users pay the equivalent amount in euros, pounds or dollars, which is converted to LOC. The amount in LOC is released to the hotel once the guest checks out, and the hotel can then convert the cryptocurrency into their preferred currency. By eliminating the need for a middleman, this technology enables hotels to offer prices that are 20% lower without affecting profits.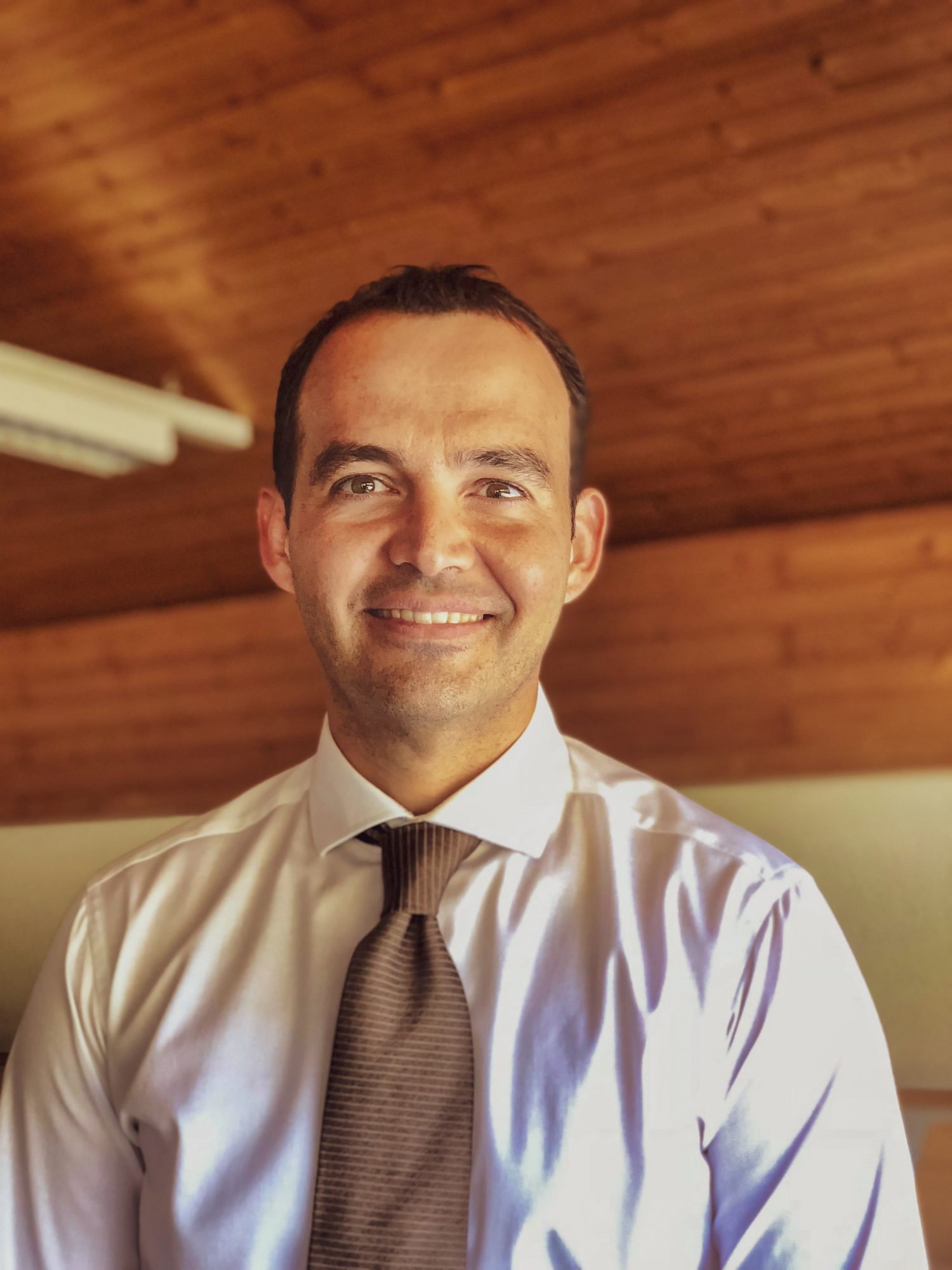 Riccardo Campione
Associate Professor
Dr Alain Imboden
Associate Professor
Les Roches Global Hospitality Education, Switzerland
Tel: +41 (0)27 485 9600
Editor's Recommended Articles