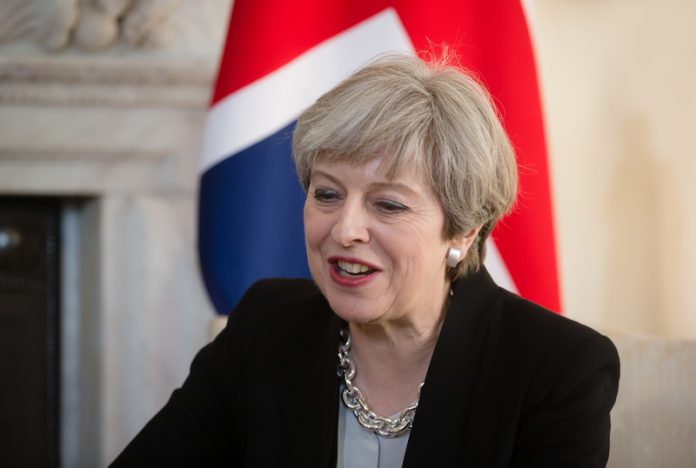 Prime Minister Theresa May has kicked off post-Brexit trade negotiations in Canada, advocating the 'shared values' of both countries
Theresa May is hoping to convince Canadian PM Justin Trudeau to adapt the deal he is set to toll out with the EU so that it forms a post-Brexit trade deal with the UK at the same time.
The deal, which eliminates 98% of import duties, comes into effect on 21st September and May hopes that it will be 'swiftly transitioned' into a bilateral deal simultaneously trading with the UK and the EU
Over 10,000 British companies already trade with Canada, in a deal worth $15.2 billion a year.
The current deal between the UK and Canada, which was negotiated by the EU over 7 years, will be lost when the country officially leaves in 2019.
May hopes to sign a number of business deals during her one-day visit, which will include a roundtable of Canadian investors in the UK.
She has spoken about the common ground between the two countries, saying:
"We are both countries with ambitions to lead on the world stage and progressive values that underpin those ambitions – values including the importance of free trade, and respect for international law."
Trade at risk
Labour MP Charles Leslie has warned the PM that she will be on 'thin ice' during the eight-hour visit and said that the best she can hope for is to 'beg' for a 'copy-and-paste' version of the deal the EU negotiated on the UK's behalf.
He has said that in order for a post-Brexit trade deal to work in this manner May would have to opt for a soft Brexit, remaining in the single market and the customs union.
Under EU rules the UK is officially prohibited from implementing foreign trade deals until it leaves in 2019.
Currently, there are groups in the US, Australia, and Japan working out the details of trade deals that will eventually come into play.
Theresa May has said that her goal is for the UK to 'lead the world' in free trade, and aims to create a 'powerful union' with Canada.
Criticism from Ministers and opposition revolves around uncertainty.
Labour Leader Jeremy Corbyn has said that he is unsure of 'what the government is trying to do' in relation to trade, and Lib Dem Brexit spokesperson Tom Brake accused her of 'racking up air miles' to 'recreate what we already have'.