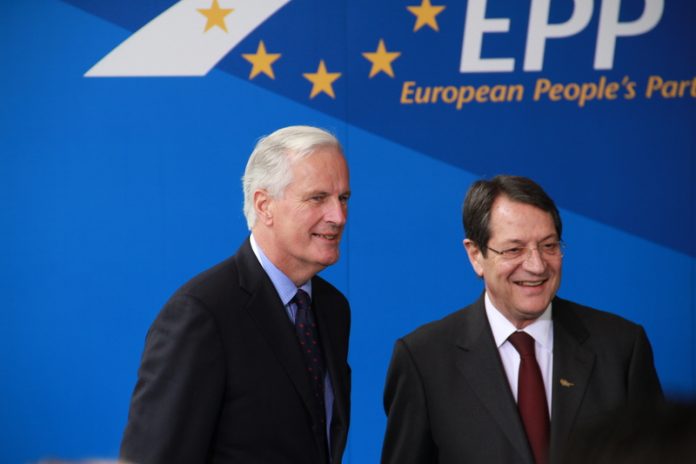 Michel Barnier has told EU member states that the UK has 48 hours to agree to a potential Brexit deal in order for negotiations to continue
Chief EU Brexit negotiator Michel Barnier has given the UK a 48-hour ultimatum to agree to a potential Brexit deal or negotiations will not continue to the next stage.
The UK has been struggling with trying to find a deal to suit the government's coalition partners the DUP and the Republic of Ireland.
Irish Taoiseach Leo Varadkar said that Theresa May has promised to come forward with new proposals for a deal on the Northern Irish border.
If the UK is unable to reach an agreement with the EU by the scheduled meeting, member states will not have time to return details to their capitals for further scrutiny.
If the agreement is not reached member states will rule that insufficient progress has been made and talks on trade and transition progress will not be able to start.
A failure to move the negotiations forward would also mean that a transition period could not be discussed until the Leader's summit in March.
This would make it difficult for businesses to make decisions on their investments in the UK and the UK, creating problems for the British Economy.
Future negotiations
A proposal from Theresa May on the Irish border is expected very soon.
Problems have come in the form of the Conservative government's coalition partners the DUP, a unionist party who have suggested a deal is still some way off.
A proposed deal that would avoid border customs and checkpoints was vetoed by the DUP after they disagreed with how it would work.
Varadkar has said that he is willing to listen to any proposals the UK will offer but added that it was 'up to them' to approach the Irish government.
He added that the 'absolute red line' that has always been there remains, and he is determined not to return to a hard border with Northern Ireland.
Whatever the solution, it must uphold the Good Friday agreement and make all parties happy with the results.
Editor's Recommended Articles