After the vote on Wednesday, Parliament has shown that it intends to be symbolically at war with climate change with the declaration of a UK "climate emergency"
After Extinction Rebellion protests that made London stand somewhat still for 11 days, searches for climate change online peaked to the highest they have been for 10 years and images of the climate activist Greta Thunberg speaking to politicians over twice her age are everywhere you look.
The activist group spoke out on twitter:
BREAKING – UK MPs pass a motion to declare an environment & climate emergency. This has seen them start to #TellTheTruth about the climate & ecological crisis. They must now halt biodiversity loss, go net #ZeroCarbon2025 & create a #CitizensAssembly.pic.twitter.com/qXR7vEJwpG

— Extinction Rebellion 🐝⌛️🦋 (@ExtinctionR) May 1, 2019

The motion passed called on the current government to:
"Increase the ambition of the UK's climate change targets under the Climate Change Act 2008 to achieve net zero emissions before 2050, to increase support for and set ambitious, short-term targets for the roll-out of renewable and low carbon energy and transport, and to move swiftly to capture economic opportunities and green jobs in the low carbon economy while managing risks for workers and communities currently reliant on carbon intensive sectors.
"It further calls on the Government to lay before the House within the next six months urgent proposals to restore the UK's natural environment and to deliver a circular, zero waste economy."
The UK motion attempts to translate this ongoing urgency for meaningful change into legislative momentum, which can hold the government accountable.
What does this measure do?
The opposition motion put forward by the Labour party on Wednesday was passed by the House, which means that the will to accept a climate emergency and make legislative change is present. However, this is not legally binding.
An MP asked during the debate how do we hold the government to carry out what we have passed here? The Speaker pointed them in the direction of "continued debate."
On Opposition days, motions passed by the house are usually ignored by the ruling government who will avoid what is happening, whilst the relevant individual in their party must respond within 12 weeks to anything that has been passed by the House.
Resultantly Michael Gove, Environment Secretary, commented in support of climate change strategies but did not directly back Labour's climate emergency:
"While statistics can sometimes be abstract and the impact can seem distant, we all know that as individual citizens and as parents that the next generation will face the consequences if we do not take action now to deal with climate change.
"A warming world will result in the desertification of large parts of our earth… it will also lead to population movement as desertification and the transformation of previously fertile lands into lands incapable of generating food means that individuals are on the move."
In meetings the day before the vote, Gove was described as uncollaborative by Extinction Rebellion leaders:
Extinction Rebellion say they're "very disappointed" after their meeting with Environment Secretary Michael Gove today.

Felix (14) says "the Rebellion continues…" @LBC pic.twitter.com/yrKZ5BO6eD

— Rachael Venables (@rachaelvenables) April 30, 2019
This measure signifies intent but does not force the government to act. The declaration channels the pressure for policy change in a visible way.
What was discussed in the debate?
Many Labour MPs brought up individual situations hampering the progression of policy to stop climate change, such as fracking, government cuts, Donald Trump, carbon neutrality, working class people and the need for a central policy from the government.
There were 63 individually given speeches.
Dr. Sarah Wollaston from Change UK, asked Labour leader Jeremy Corbyn about the EU:
"Does he agree with the young people who are outside this building that it would be easier and better to tackle climate change if we remained full members of the European Union?"
To which he replied that they are not here to discuss Brexit but confirmed his stance in support of EU climate change motions, "we would import into the UK all the environmental regulations the EU has adopted." He further described EU climate change policy as "good and progressive."
Justin Madders, Labour MP for Ellesmere Port and Neston, commented on the UK-US climate relationship:
"I would like to know whether our desperation to seal trade deals with other countries, especially the United States, will inhibit our ability to talk candidly with them about the need for them to change tack on climate change."
Rebecca Long-Bailey, Labour MP for Salford and Eccles, said:
"Climate change and the environment are not luxury concerns. It is working people who benefit the most when our public spaces flourish—urban or rural—and it is the poorest, both at home and internationally, who will be hit first and worst by the climate emergency.
"When you are drowning, you do not ask yourself, 'Ooh, what is politically possible?'; you do whatever it takes to survive."
Where do we go next?
Philip Evans from Greenpeace UK commented:
"There is a real disconnect between the actions of politicians and what climate science says we need. In October 2018, world-leading scientists said that we don't have long to transition our society if we want to have a chance of keeping the global climate below 1.5 degrees of warming, which is widely seen as a threshold beyond which the impacts of climate change become unacceptable."
He further explained what needs to be done now that parliament appears ideologically unified:
"Ban all new oil and gas production in the UK, including fracking, triple renewable energy by 2030, plant 700 million trees, introduce a Frequent Flyer Tax, end the sale of all new petrol and diesel cars by 2030, roll out free bus travel for young people and those on lower incomes, end carbon emissions from heavy industry like steel and cement, create millions of jobs in a new green economy, retrofit our homes to go zero carbon and radically change the farming and food system to encourage a less meat-based diet."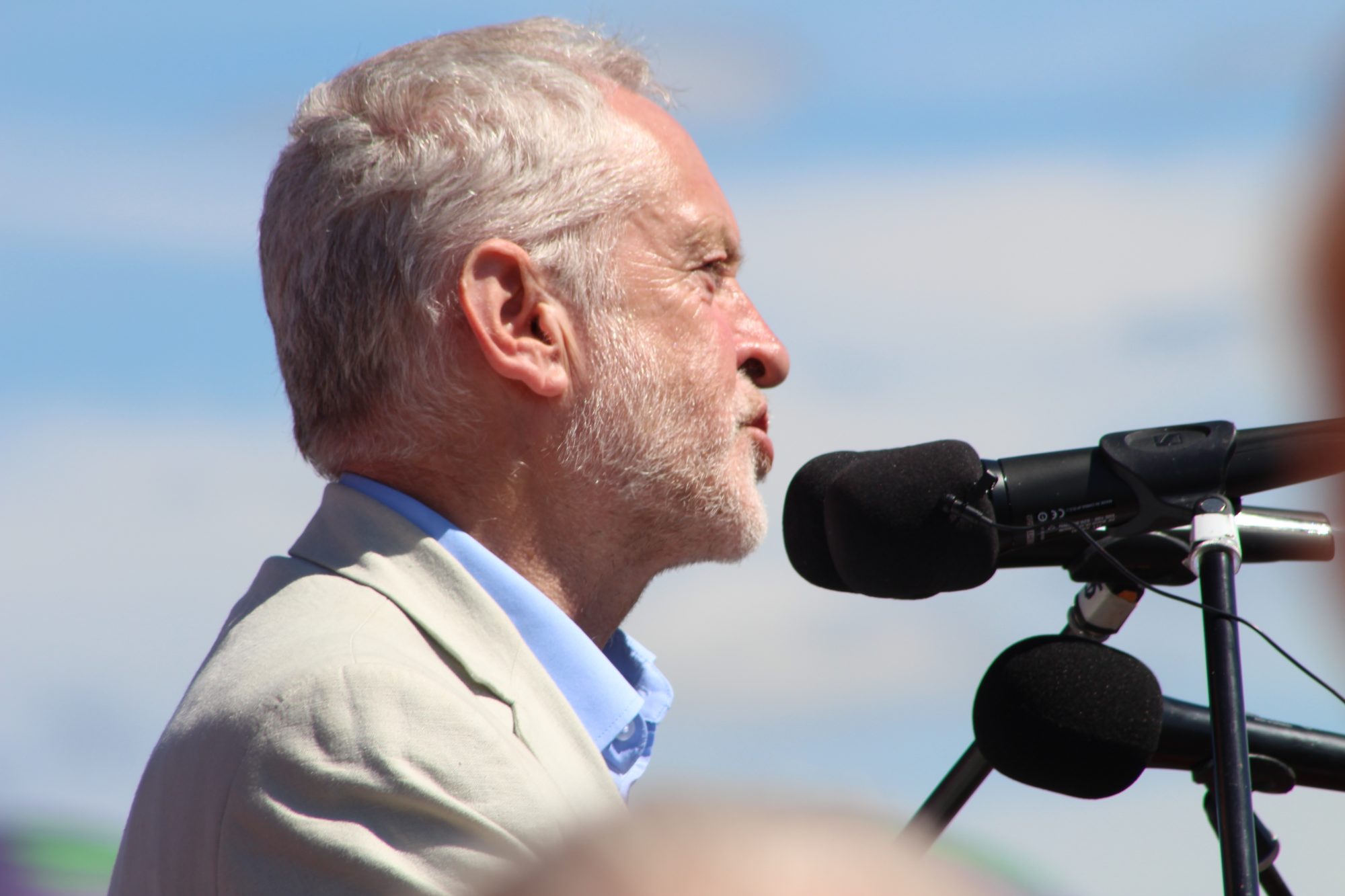 Jeremy Corbyn, Leader of the Labour Party, commented on the climate emergency motion:
"Today we have seen something incredible, the UK parliament has passed Labour's motion and become the first in the world to declare an environment and climate emergency.
"This can set off a wave of action from parliaments and governments around the globe. We pledge to work as closely as possible with countries that are serious about ending the climate catastrophe and make clear to US President Donald Trump that he cannot ignore international agreements and action on the climate crisis.
"Protesters and school-strikers told us to act. Governments never act without pressure and we must keep the pressure up. I'm proud that the Labour Party brought this motion to the House, and now we will carry on this work by developing our plans to deliver a Green Industrial Revolution."
Editor's Recommended Articles