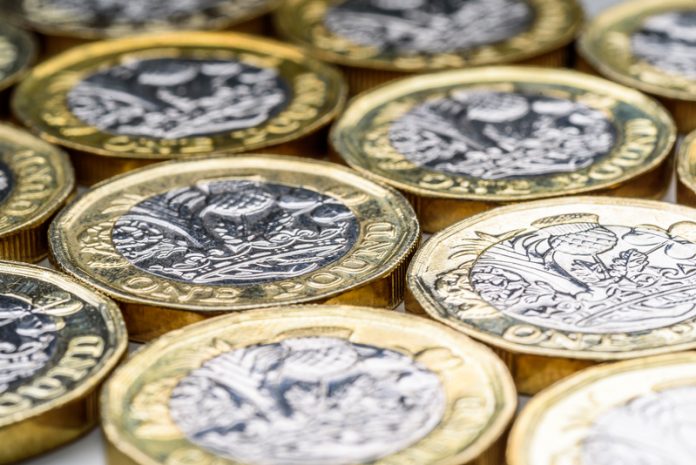 The pound has reached its highest value against the dollar since the Brexit vote sent its value plummeting, with speculation it could rise in coming months
After the UK voted to leave the EU last June the pound's value against the dollar experienced an unprecedented drop as world markets became wary of Britain's unpredictable future.
Since then the pound has been struggling to regain its value.
Now, as Brexit negotiations are fully underway, the pound has reached its highest point, with the value rising 1% to $1.3610.
Some analysts are now suggesting that banks could bring interest rates back to where they were before Brexit, 0.5%, as soon as November.
The day before the Brexit vote the pound stood at $1.481, and still has a way to go.
At its lowest point in March of this year, it stood at just $1.2153.
Analysts credit the rise to a growth in private sector wages, falling unemployment, and households spending more.
Some bankers are now advocating a rise in interest rates to attract investors to the pound after they were slashed following the vote.
The future of the pound
Just last month there were fears that the pound could drop to the value of the euro, due in part to the Eurozone becoming more attractive to investors.
Analyst Viraj Patel said last month that the determination of politicians to avoid Brexit talks souring is keeping the value strong, and the initial dramatic plunge seemed excessive in hindsight.
He believed that it was unlikely the pound will fall further and said;
"For this to serve as a catalyst for a rebound in the currency, we would need to see evidence that a reduction in economic uncertainty is, in fact, spurring a rebound in investment activity."
"This is what would give the Bank of England greater confidence to begin normalising monetary policy – which would undoubtedly be a positive Sterling development."
Britain's future is still uncertain, but analysts are not forecasting any further decline in the UK economy.
The focus now is on interest rates and attracting investors, as well as ensuring a positive deal on Brexit.