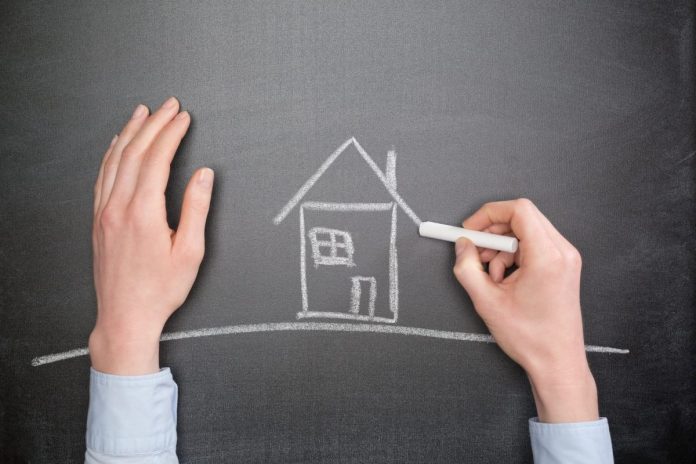 A new survey has revealed that young people in the UK are increasingly giving up the prospect of owning their own home…
"Generation Rent", a new report from the bank Halifax, showed the proportion of people between 20- and 45-years-old who were putting aside money for a deposit has remained steady for three years, but fell last year by six points to 43 per cent.
The news is undoubtedly a blow for the government's help-to-buy subsidy scheme, as it reveals the initiative has not managed to successfully change attitudes towards homeownership. The report also showed that many young people have accepted the idea of long-term renting, and it suggested that lower levels of homeownership may become "the new normal".
A separate campaign group, also called Generation Rent, said the fall in the amount of people saving for a deposit was due in part to a 20 per cent increase in house prices over the last two years.
A spokesperson said: "This wouldn't be a problem if renting was a legitimate alternative to home ownership, but it is expensive, insecure and often of poor quality."
Charity Shelter also commented that even with interest rates at historic lows "sky-high house prices mean millions are still locked out of homeownership".
The housing market has had a tough few years. Following the economic downturn new home building fell to levels that had not been seen since the 1920s. While construction did pick up in the second half of 2013, the most recent figures have revealed a further five per cent drop in January.
Furthermore, the mounting cost of starter homes has made it next to impossible in some parts of the country for young people to get on the housing ladder at all.
Housebuilding and the issue of homeownership has been a key focus of the election campaign so far. Last week, the Labour Party said it would commit £5bn to build 125,000 homes over the course of the next parliament, with the aim of raising construction levels to 200,000 a year by 2020.
The Conservatives have said they will increase the number of new homes by relaxing planning rules and through the continuation of schemes such as help to buy.
However, despite these schemes the report from the Halifax revealed that most first-time buyers found it difficult to get finance.
Worryingly, a total of 79 per cent of 20- to 45-year-olds believed banks are unwilling to lend to first-time buyers. Furthermore, 21 per cent believed it was virtually impossible to get a mortgage as a first-time buyer.
Many respondents also admitted they were unwilling to save more than £10,000 for a deposit. This is far short of the amount needed in many areas of the country, especially those where house prices have grown significantly. The report found that many respondents who did not own their own home would only be willing to put aside money for around five years and four months to save a deposit at £33 per week.
The report comprised of 40,000 respondents between the ages of 20 and 45, as well as 4,000 parents with children between these ages.