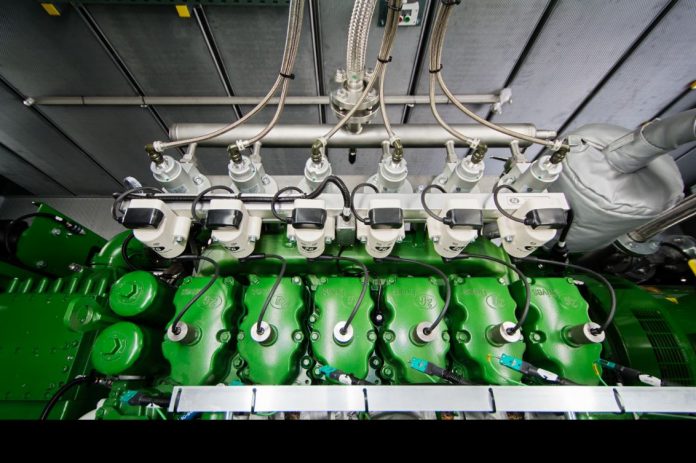 Martin Kenzie, Sales Manager at 2G Energy, debunks the myth that an organisations transition to zero-carbon is complicated, disruptive and expensive
The journey to be a zero-carbon organisation may seem like a daunting task with many unsure of how to start and what the transitional road map will look like. However, for many the journey could be easier than perceived. Most large energy consumers such as hospitals, universities, and industry already have the necessary equipment in place to get most of the way to the end goal with little change and disruption.
Use the equipment you already have
Combined heat and power (CHP) systems have for decades been used as a way of delivering large proportions of an organisations electricity and heat because of the highly efficient way decentralised generation works. Well-designed systems are delivering more than 80% of the energy demands. It is possible to have this energy supplied as zero carbon simply by changing the gas input into the system to green hydrogen.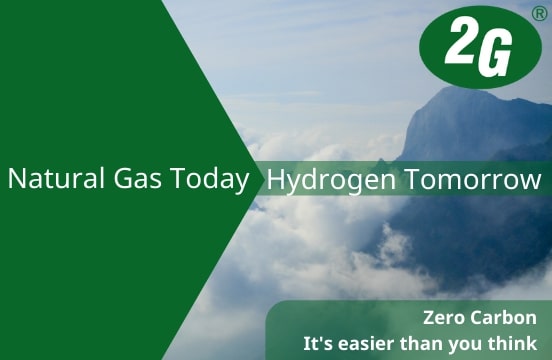 Heat is hard to electrify
With the ever-increasing availability of green electricity, some think that electrifying everything is the way forward. The biggest problem is the enormous electricity demand of vehicles, heating systems and electricity consumers all at the same time. Even with massive reinforcement of the electricity grid, it would not be able to cope with the huge additional energy supplied already by gas. Generating heat from electricity is also not as straight forward and can require a whole new infrastructure and operational regime to take advantage of it.
No change in operations and infrastructure
For existing CHPs, these systems are already in place so there is no need to have a new system designed and installed to make use of this zero-carbon energy. With no major changes needed to infrastructure, this means an organisation will not have to make fundamental changes to the operation of its assets. The heat is the same temperature, and the electricity is the same. Nothing is new.
Technology that is already used and understood
Many organisations have used CHPs for many years, and the technology is well understood. A gas fuelled engine powering an alternator to produce the electricity, heat exchangers to recover the heat from the engine for site usage. Various gases have been used as the fuel including natural gas, biogas, syngas, etc. The engine is just configured to run with whichever gas was available. Hydrogen is just another gas.
2G has installed thousands of CHPs in 55 countries around the world covering a variety of different applications and different gas types.
We had already designed engines for syngas which had up to 40% hydrogen content and so had a lot of experience using this gas. Back in 2010 we designed an engine to run with 100% hydrogen. Running with hydrogen above 40% simply requires the gas to be injected into the cylinder rather than going through a conventional gas mixer. This meant we could use our standard engines just with a slight hardware addition. Our first 100% hydrogen CHP was installed in Berlin in 2012. The hardware upgrade for hydrogen operation can be completed on all new 2G engines, even to a huge portion to the ones that are already installed on sites.
Scalable steps
Even though there are already 2G CHPs operating on 100% hydrogen around the world, there is no need to go fully 100% hydrogen straight away. Our standard engines can take any blends of hydrogen up to 40% before we need to do the engine modification. This means that as the gas grid starts to get higher percentages of hydrogen introduced the engine will not be impacted, simply the energy supplied will have a lower carbon footprint. Once the gas grid is higher than 40% hydrogen then the engine can be simply modified.
Alternatively, as in several of our projects, you can have a dedicated 100% green hydrogen supply at any time and not wait for the gas grid to go green. Once the 100% green hydrogen input is achieved then the resulting zero carbon energy from the CHP would take you nearly all the way on the journey to being zero carbon, just leaving the small amount of remaining energy to be decarbonised.
You still have time
Even if you do not have a CHP system already, you can still benefit by installing one now to run on natural gas straight away. With the high spark spread, the ratio between gas price and electricity price, the return on investment is typically between two and four years, with the equipment having a lifetime of 15-20 years. It is an investment that repays quickly and sets you up for the zero-carbon journey. Natural gas today, hydrogen tomorrow.
About the company: Highlights and award
We are an active member of the European Clean Hydrogen Alliance as well as COGEN Europe to support the global fuel switch with our technology.
We are proud to be an award-winning company, achieving several awards for our 100% hydrogen CHP's including 'Energy Decentral 2021 Gold Medal', 'CHP of the year 2019' for our Hassfurt project, 'Handelsblatt Energy Award' and winner of COGEN Europe Technology & Innovation Award.
The 2G product range includes CHP systems with an electrical output between 20 kW and 2,000 kW for operation with natural gas, biogas, other lean gases, biomethane and hydrogen. In the output range between 50 kW and 550 kW, 2G has its own combustion engine concepts with low fuel consumption, high availability and optimised maintenance requirements.
*Please note: This is a commercial profile